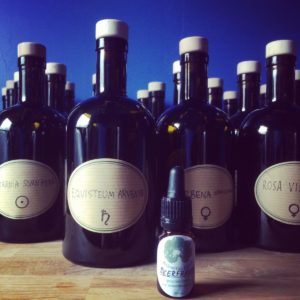 Horsetail
Horsetail is an important plant teacher for alchemists because it teaches about death, longevity, the quality of life and a long life. It teaches spiritual evolution.

Horsetail is full of minerals, especially silica which builds hair, skin, nails and connective tissue. The silica is not extracted by ordinary tincturing, but through the calcination process it is extracted spagyrically.
It is diuretic, draining water, working on the kidneys. It is is an astringent tonic which means that it brings tone to relaxed tissues.

It is helpful for nervous, tense and anxious people who bites on their nails and twirls their hair around a finger. It is grounding. Call on Horsetail to instill courage and strength. When you need to learn how to be firm, set boundaries and limits, learn to do things step by step with discipline.

Horsetail is a Saturnian remedy. The signature connection between the ringed planet and the ringed stalks.
According to Ayurveda, karma is stored in the bones. Saturnian remedies goes deep into our DNA – the karmic patterns and helps us to break the patterns that are no longer beneficial. Horsetail is a deeply initiatic remedy. It is one of the oldest plants in the world. They used to be as high as trees.
150

kr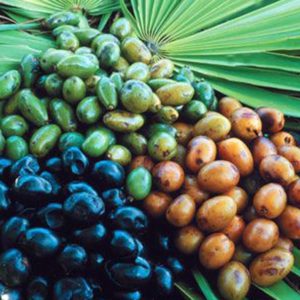 Saw Palmetto
Protector of the family jewels.

Saw palmetto was used by the Native Americans, who collected the berries to create tonics for men. It is widely used in ayurveda as well.
It is used for prostate health primarly.
The powerful berries are used for  benign enlargement of the prostate gland in men, as long as the growth is not large enough to need surgery. It supports the male urogenital tract, and can help men not to get up to go to the toilet in the night. It is helpful for testicular inflammation.

Saw Palmetto is used to reduce hair loss and male baldness. It also preserves and reinforces the skin's youthful elasticity. It balances the hormones for men and is good for libido.

Saw Palmetto balances the male energy and helps the man to embody the good , true and beautiful sacred masculine.