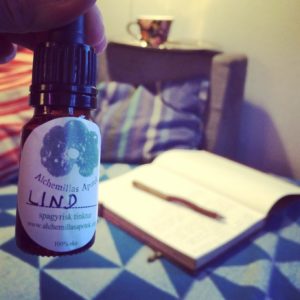 Linden
"Love is space and time measured by the heart." – Marcel Proust
Hjärtats minne

Lindblom kyler inre hetta, feber och när huden hettar. Den är också behjälplig vid rastlöshet, hyperaktivitet och panikångest.
Lindblom stödjer andningsvägarna, bra att ta till vid influensa och för att få upp slem och snor som sitter djupt.

Lindblom lugnar nerverna och hjärtat och är bra för att drömma lucida drömmar. Lindblom är bra för den typ av ångest som känns i hjärtat, sömnlöshet och stress. Lindblom verkar sederande.

Marcel Proust var den första att mynta begreppet "Ofrivilliga minnen" i romansviten "På spaning efter de tid som flytt". Proust såg dessa ofrivilliga minnen innehålla det förgågnas essenss, som han ansåg saknades i ett frivilligt minne. I romanen beskriver han en händelse där han äter en lindblomstedoppad madeleinekaka, och ett barndomsminne av att äta en lindblomstedoppad madeleinekaka uppenbaras för honom. Från detta minne följer minnen av hela hans barndom, huset han bodde i, den lilla staden och dess invånare. Detta är temat genom romansviten , via känselportalerna öppnas portaler i minnet.
150

kr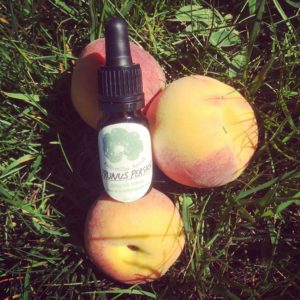 Peachleaf
"There are a whole lot of things in this world of ours you haven't started wondering about yet. "
– Roald Dahl, James and the Giant Peach



The action of peachleaf moisturizing and cooling, helps when there is inflammation, inner heat and an overactive autoimmunesystem. Good in urineinfection when there is a burning sensation, morningsickness, dry caugh and allergy.
Peachleaf is suitable for those who easily get burned by the sun, have delicate skin and easily become red or get rashes.

Peachleaf is good for the restless, insomnia, worry and nervousness and is suitable for overactive children. Good for highly sensitive people.

In China it is believed that the peachtree possesses abundant vitality, more than any other tree and the peach is a symbol for longviety.