Borage
150 kr
'borage for courage' is the rough translation of the old Latin verse "Ego borago gaudia semper ago".

Borage is anti-inflammatory, demulcent, nutritive and cooling. It is giving tone to relaxed tissues like varicose veins. It is also used to soothe the body's mucous membranes. Borage can help ease arthritis and rheumatism.

Borage can be helpful to uplift and strengthen the spirits, especially in times of grief. It is also a great PMS-relief.

The blue starlike flowers reach an apex, coming to a singular focused point. Borage is excellent for individuals who are scattered in their communication, lack focus and clarity, and are unable to "get to the point". It can also be useful for people who tend to "beat around the bush" and are not direct with their communication.
Most confusion that occurs in relationships is due to unclear communication and Borage is an excellent remedy to turn to in order to bring more direct, focused and clear communication that gets to the point.
Categories: Jupiter, Singular Spagyric Tinctures
Tags: Borage, Borago Officinalis, communication, cooling, demulcent, grief, inflammation, jupiter, PMS, starflower
Description
Spagyric tincture of Borago Officinalis.
Take 7 drops in a little warm water or directly on the tongue.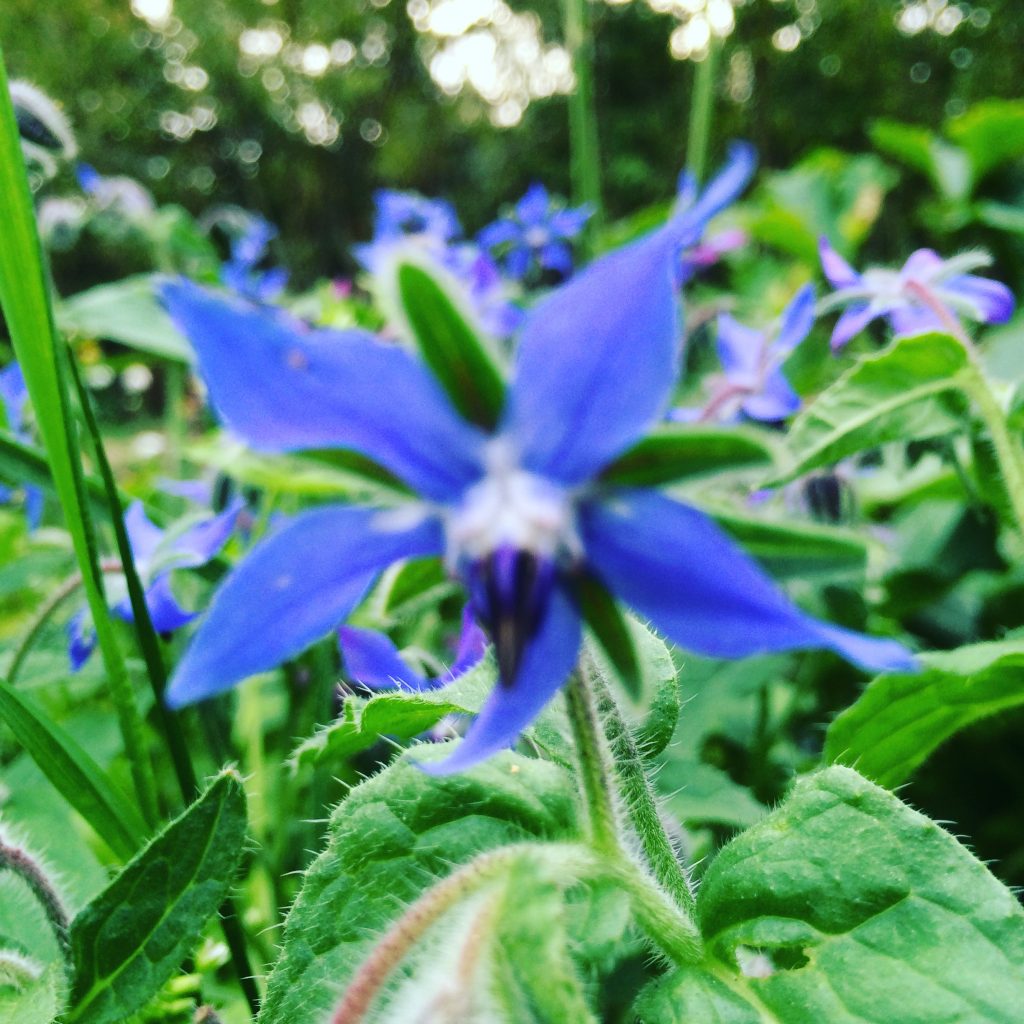 Related Products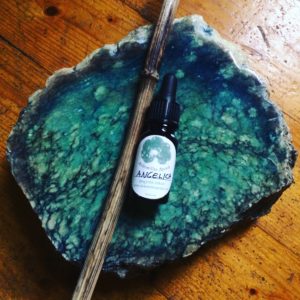 Angelica
As above – So below

Angelica is bitter, warming and aromatic.
It can be useful in treatment of swellings, inflammations and glandular indurations, particularly of the head and neck region. Good for circulation, for cold hands and feet. Used for fever.
It is good for anguish, spasms, nervous excitation and fatigue; calms excess in both the sympathetic and parasympathetic branches of the autonomic nervous system. It is good for PMS and excessive bleeding while menstruating.
Can be used for for arthritis and gout. Good for the liver, increases digestion and metabolism of oil and production of bile, hence increases digestion and nutrition. It relaxes the throat and makes it easier to take long deep breaths. It simultaneously opens the imagination and the mind when prana (life force through breath) can flow.

Angelica is an important Shamanic plant among the Saami people of the North.
In Native American herbalism it is referred to as a "Bear Medicine". Just as the bear goes into hibernation through the winter, bear medicine usually relax the mind, open the imagination and bring people into dreamtime. Angelica certainly has this capacity.
Bears eats these roots upon awakening in spring to wake up, clear their throat and start rebuilding their mass.

I see Angelica as an embodiment of the Alchemical device "As above so below".
The deep aromatic root and the umbrella-like flower full of starlike seeds are connected through a hollow stem, a channel connecting the heaven and the earth. This is one of the effects the Spagyric Tincture may have upon you – making you feel like this channel.
Angelica connects you with your guardian angel, or if you prefer to call it your higher self.
150

kr