Borage
150 kr
'borage for courage' is the rough translation of the old Latin verse "Ego borago gaudia semper ago".

Borage is anti-inflammatory, demulcent, nutritive and cooling. It is giving tone to relaxed tissues like varicose veins. It is also used to soothe the body's mucous membranes. Borage can help ease arthritis and rheumatism.

Borage can be helpful to uplift and strengthen the spirits, especially in times of grief. It is also a great PMS-relief.

The blue starlike flowers reach an apex, coming to a singular focused point. Borage is excellent for individuals who are scattered in their communication, lack focus and clarity, and are unable to "get to the point". It can also be useful for people who tend to "beat around the bush" and are not direct with their communication.
Most confusion that occurs in relationships is due to unclear communication and Borage is an excellent remedy to turn to in order to bring more direct, focused and clear communication that gets to the point.
Categories: Jupiter, Singular Spagyric Tinctures
Tags: Borage, Borago Officinalis, communication, cooling, demulcent, grief, inflammation, jupiter, PMS, starflower
Description
Spagyric tincture of Borago Officinalis.
Take 7 drops in a little warm water or directly on the tongue.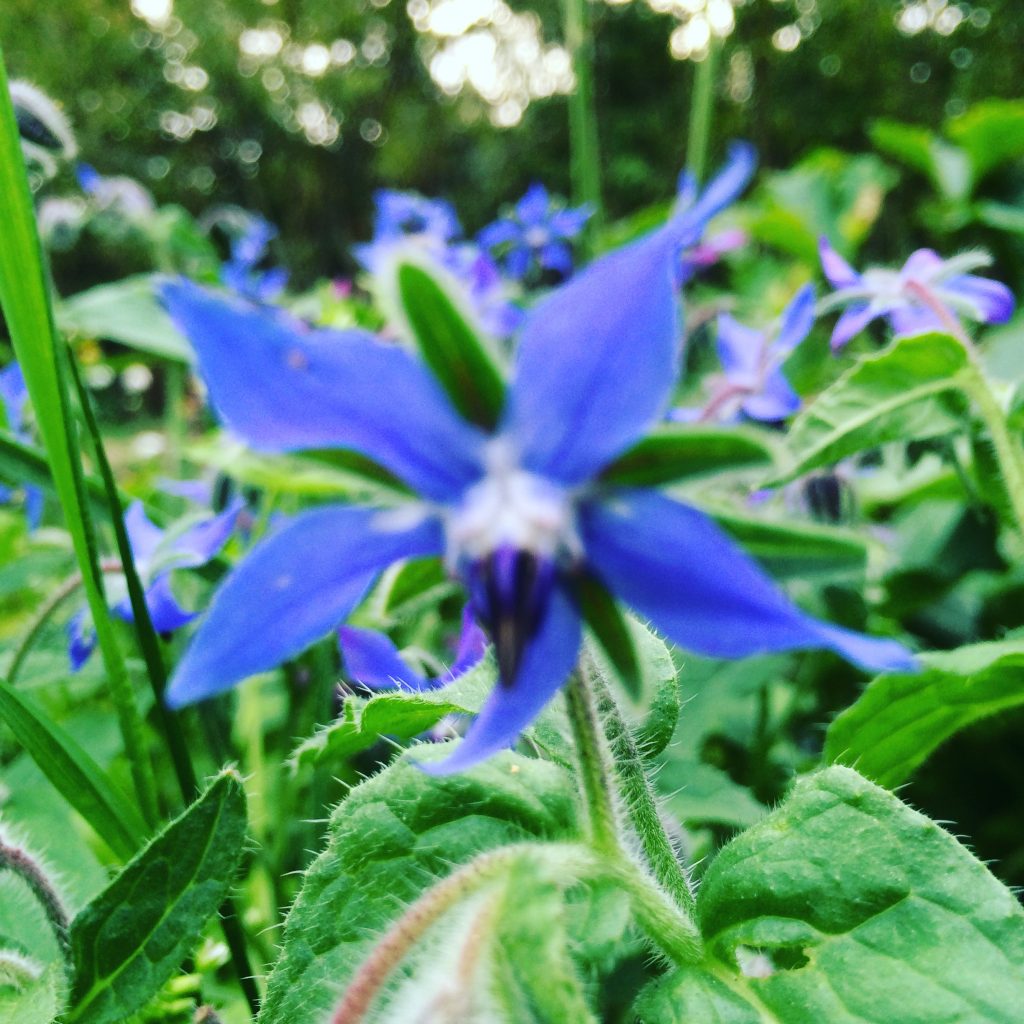 Related Products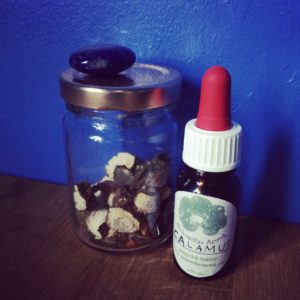 Calamus
The power to speak


Calamus root is aromatic and bitter. It is used for throat colds, sore throats, irritable coughs, laryngitis, chest colds, and head colds. It is considered an effective antihistamine; clearing stuffy sinuses and helping to dispel mucous. It is good when you've lost your voice and for singers or people who work with the voice.
It is also good for libido in both sexes. It also has a reputation in Ayurveda for benefitting conditions in the aging prostate. According to herbalist Henriette Kress "Calamus is astonishing for the pain from endometriosis. One of the few herbs we have for that; cherish it…"


Calamus also excels as a relaxant, despite its stimulating properties. "Stimulant" and "relaxant" shouldn't be seen a contradictory (uses occupying opposite ends of a polarity): stimulating herbs increase the expression of the vital force, while relaxants ease the resistance to that expression. They work together in a complimentary fashion to achieve the same end: better flow of energy and vitality.
Calamus can be incredibly effective in treating anxiety and is especially helpful in finding one's voice and expression.

Calamus promotes circulation to the brain, sharpens memory, enhances awareness, and increases communication. The yogic name, Vacha, means "speech" and refers to its action on the fifth chakra and its propensity to help you speak from your highest consciousness.
Clarity, centering, perspective. Expressing one's truth. This is what the teachings of Calamus is about.
150

kr