Borage
150 kr
'borage for courage' is the rough translation of the old Latin verse "Ego borago gaudia semper ago".

Borage is anti-inflammatory, demulcent, nutritive and cooling. It is giving tone to relaxed tissues like varicose veins. It is also used to soothe the body's mucous membranes. Borage can help ease arthritis and rheumatism.

Borage can be helpful to uplift and strengthen the spirits, especially in times of grief. It is also a great PMS-relief.

The blue starlike flowers reach an apex, coming to a singular focused point. Borage is excellent for individuals who are scattered in their communication, lack focus and clarity, and are unable to "get to the point". It can also be useful for people who tend to "beat around the bush" and are not direct with their communication.
Most confusion that occurs in relationships is due to unclear communication and Borage is an excellent remedy to turn to in order to bring more direct, focused and clear communication that gets to the point.
Categories: Jupiter, Singular Spagyric Tinctures
Tags: Borage, Borago Officinalis, communication, cooling, demulcent, grief, inflammation, jupiter, PMS, starflower
Description
Spagyric tincture of Borago Officinalis.
Take 7 drops in a little warm water or directly on the tongue.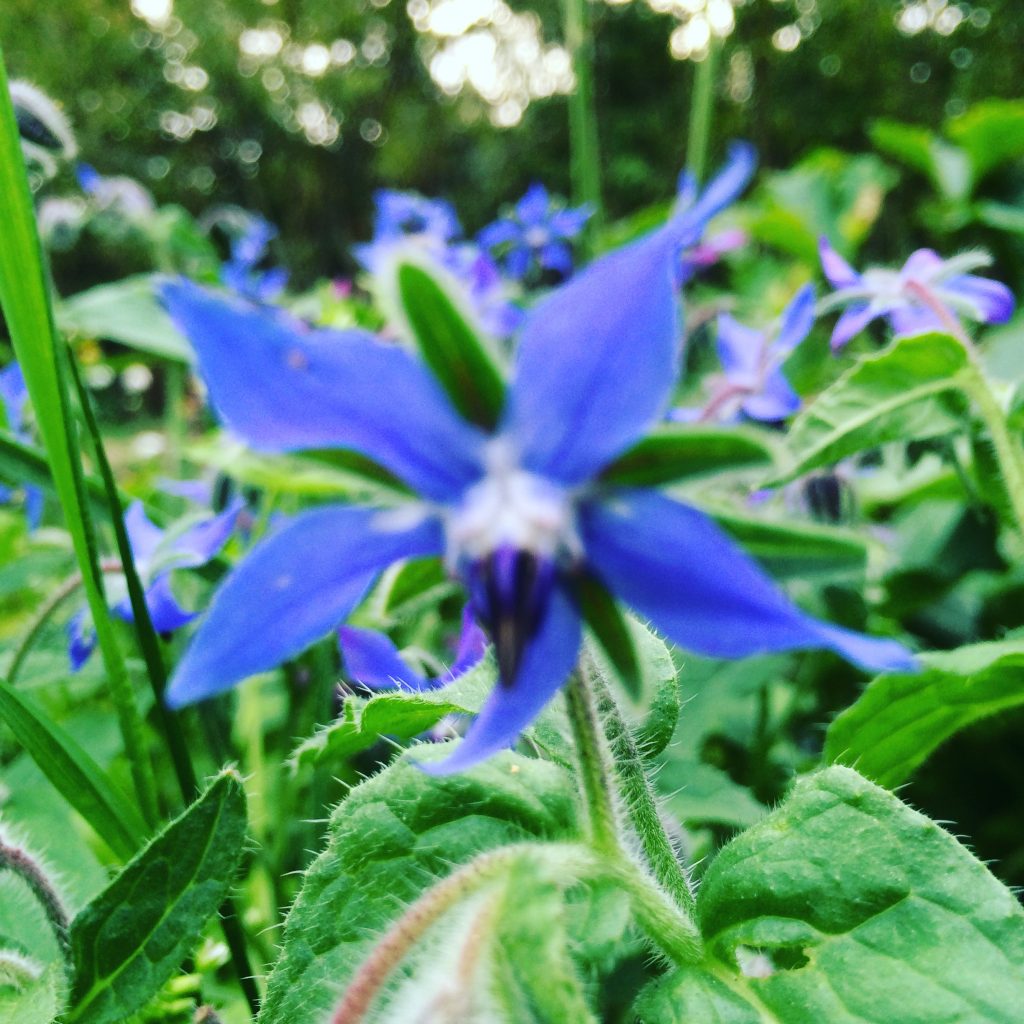 Related Products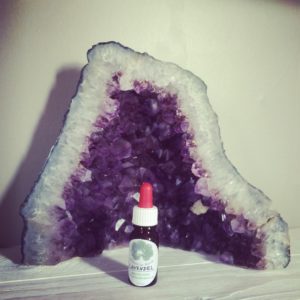 Lavender
[:en]Balsam for the soul

Cooling, stimulating, relaxing. Good for cramps and tension both mentally and physically, muscle aches, migraines. Lavender has the action of concentrating the blood and blood sugar for the liver to nourish and strengthen it. Good for motion sickness, dizziness, fainting. Good for people who are so tired that they can not keep their head up. Migraine after a long week or a long day and for working with details.

 It is good to take in the evening to wind down when the mind is overly active. The prabhava (special potency) of lavender is that it works just as well the other way, it wakes up the sleepy minds.
Lavender is good for the people who have high demands on themselves and others. This type is often very driven, overworked and tense, resulting in fatigue, aches and tension in the neck, shoulders and headaches. (use together with vervain)
Good for people who get stuck in the details, finicky.
Good for the type of depression and anxiety that often combines with Irritable bowel syndrome.

Rudolf Steiner writes that Lavender is indicated for spiritual states where the astral body is holding on to the physical body and keeps it in a too tight grip which results in cramping and straining on the nerves. Another explanation is that the autonomic nervous system takes over when the unconscious is not able to handle or process experiences. In any case, lavender works as a balm for the soul. It opens the mind so that some of it can take off and fly out. If the mind is holding on to an excessive content, to vast to understand, this creates tension. It is good in OCD, obsessive thoughts and behaviors. (Even better in combination with passion flower)[:sv]Balsam för själen

Kylande, stimulerande och avslappnande. Bra vid kramp och spänningar både mentalt och fysiskt, muskelvärk och migrän. Lavendel är bra vid åksjuka, yrsel och svimning. Det är bra för personer som är så trötta att de har svårt att hålla uppe huvudet eller för de som får migrän efter att ha arbetat med detaljer.

Lavendel är bra att ta på kvällen för att varva ner när sinnet är överaktivt. Dess prabhava (dess speciella egenskap och förmåga) är att den fungerar på båda ändarna av spektrat: den väcker upp sömniga sinnen likaså.
Lavendel är bra för människor som har höga krav på sig själva och sin omgivning. Denna typ är ofta en driven arbetsnarkoman som drabbas av trötthet, värk och spänningar i nacke och skuldror samt huvudvärk. (Lavendel kan då kombineras med järnört).
Lavendel är bra för petiga personer som kan förlora sig i detaljerna. Lavendel är också bra vid den typ av melankoli och ångest som yttrar sig i magbesvär.

Rudolf Steiner skriver att lavendel passar för andliga tillstånd där astralkroppen griper tag i den fysiska kroppen och håller den i ett för krampaktigt grepp vilket resulterar i kramp och slitage på nerverna. Det kan också vara så att det autonoma nervsystemet tar över när det omedvetna inte längre orkar att hantera och bearbeta upplevelser. Oavsett verkar lavendel som ett balsam för själen. Det öppnar sinnet så att en del av det kan flyga fritt. Om sinnet krampaktigt håller fast vid för stora innehåll, som är för stora att förstå, skapas spänningar. Man kan prova lavendel vid tvångstankar (kombinera gärna då med passionsblomma).[:]
150

kr