Borage
150 kr
'borage for courage' is the rough translation of the old Latin verse "Ego borago gaudia semper ago".

Borage is anti-inflammatory, demulcent, nutritive and cooling. It is giving tone to relaxed tissues like varicose veins. It is also used to soothe the body's mucous membranes. Borage can help ease arthritis and rheumatism.

Borage can be helpful to uplift and strengthen the spirits, especially in times of grief. It is also a great PMS-relief.

The blue starlike flowers reach an apex, coming to a singular focused point. Borage is excellent for individuals who are scattered in their communication, lack focus and clarity, and are unable to "get to the point". It can also be useful for people who tend to "beat around the bush" and are not direct with their communication.
Most confusion that occurs in relationships is due to unclear communication and Borage is an excellent remedy to turn to in order to bring more direct, focused and clear communication that gets to the point.
Categories: Jupiter, Singular Spagyric Tinctures
Tags: Borage, Borago Officinalis, communication, cooling, demulcent, grief, inflammation, jupiter, PMS, starflower
Description
Spagyric tincture of Borago Officinalis.
Take 7 drops in a little warm water or directly on the tongue.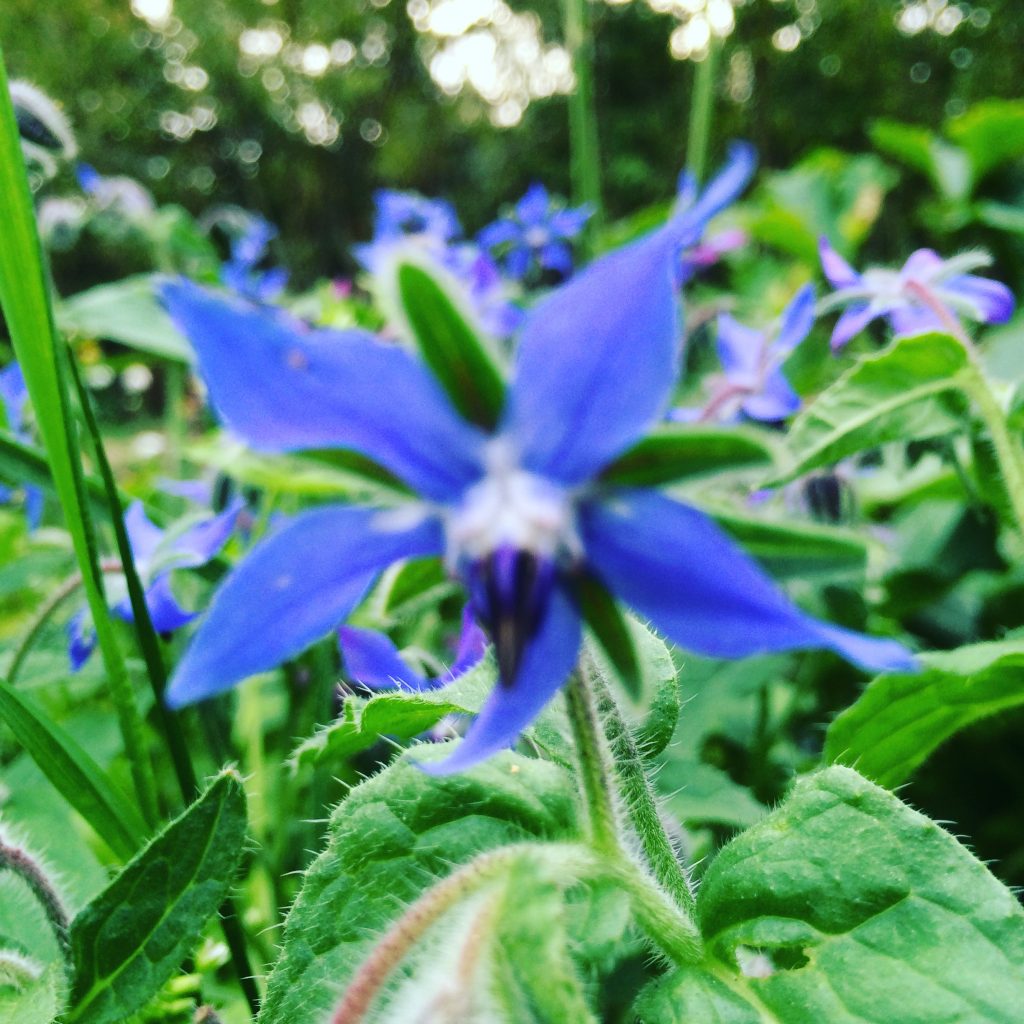 Related Products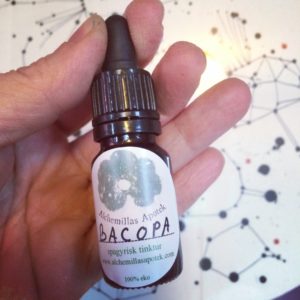 Bacopa
Aka "Stronger Brahmi", "Water Hyssop", "the divine great drug", "Herb of Grace"

Brahmi is a nootropic herb and its uses in neurological and psychiatric disorders are well recognized. Bacopa is a nerve tissue builder and cardio-tonic, it relieves stress, aids respiratory tract problems such as asthma, bronchitis, cough but foremost it is used for nervous exhaustion, to improve memory and as a "brain-food".

Bacopa increases comprehension, concentration and recollection. In India it is used for ADHD. It gives focus to scattered minds. It gives overview instead of millions of separated details, it makes you see the patterns.

The ancient Ayurvedic sages, who were also great physicians, revealed Brahmi's role in promoting Medhya (intellect), Ayushya (longevity), Rasayana (rejuvenation), Prajnasaktivardhana (intellectual power), Hrdaya (Heart), Majjadhaty Rasayana (nervous system rejuvenation), Balya (strength, especially mind), Jivaniya (life energy), Nidrajanana (sleep), Dhana (wealth), Svara (voice), Varna (complexion) and Anuloma (redirecting the flow of vata downwards).
It is not for nothing Bacopa is referred to as The Divine Drug.
150

kr