Borage
150 kr
'borage for courage' is the rough translation of the old Latin verse "Ego borago gaudia semper ago".

Borage is anti-inflammatory, demulcent, nutritive and cooling. It is giving tone to relaxed tissues like varicose veins. It is also used to soothe the body's mucous membranes. Borage can help ease arthritis and rheumatism.

Borage can be helpful to uplift and strengthen the spirits, especially in times of grief. It is also a great PMS-relief.

The blue starlike flowers reach an apex, coming to a singular focused point. Borage is excellent for individuals who are scattered in their communication, lack focus and clarity, and are unable to "get to the point". It can also be useful for people who tend to "beat around the bush" and are not direct with their communication.
Most confusion that occurs in relationships is due to unclear communication and Borage is an excellent remedy to turn to in order to bring more direct, focused and clear communication that gets to the point.
Categories: Jupiter, Singular Spagyric Tinctures
Tags: Borage, Borago Officinalis, communication, cooling, demulcent, grief, inflammation, jupiter, PMS, starflower
Description
Spagyric tincture of Borago Officinalis.
Take 7 drops in a little warm water or directly on the tongue.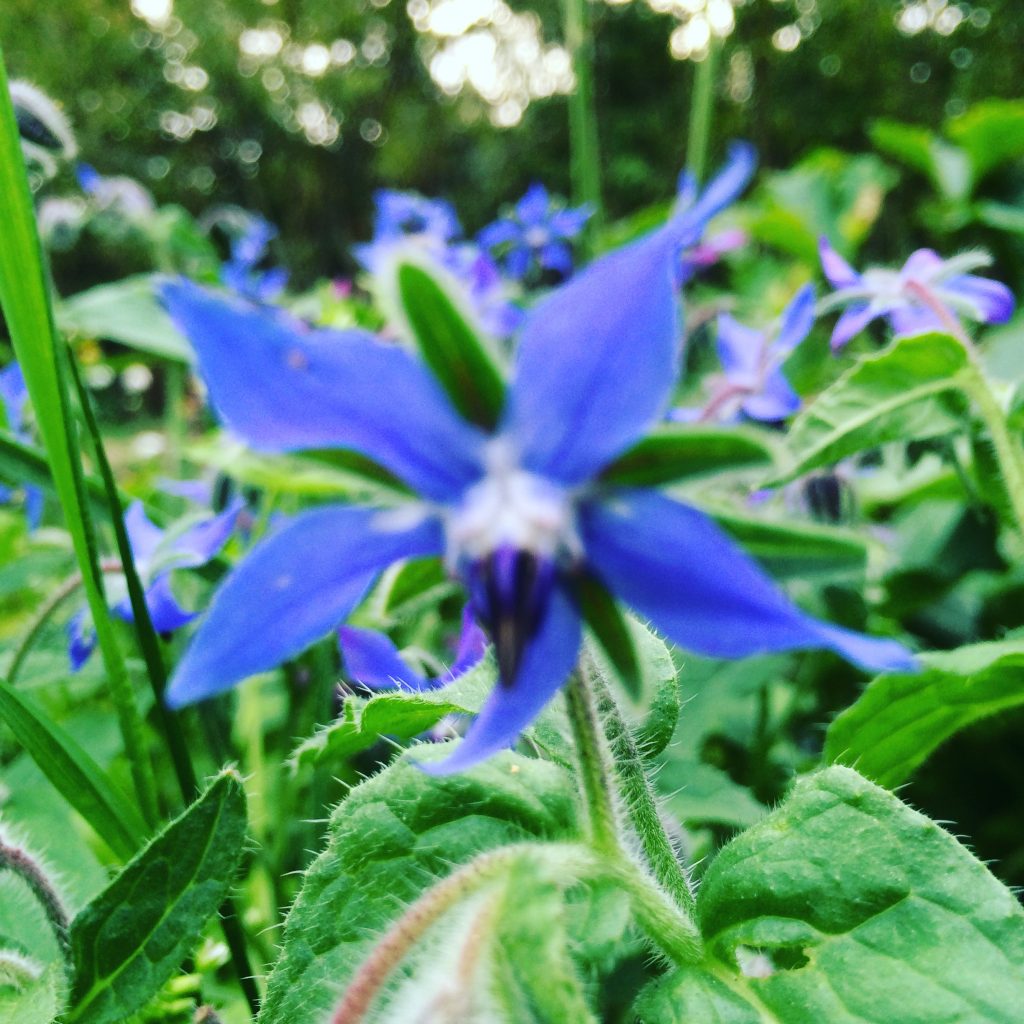 Related Products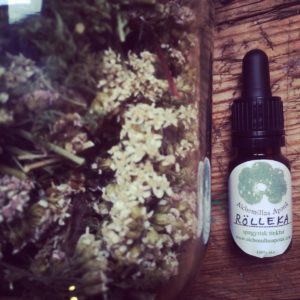 Yarrow
The Wounded Warrior/The Wounded Healer

Yarrow is a fever remedy, It is also a bitter tonic that promotes digestion. The application as a wound remedy is prehistoric.
Because yarrow has such a strong affinity to the blood and bleeding, it is an important female remedy. It works both ways, to staunch excessive bleeding and to break up stagnant blood. Yarrow is a menstrual regulator. It is useful for irregular menstruation, mental restlessness in menopausal women and inflammation of the ovaries.
Yarrow is indicated for bleeding hemorrhoids. Use a compress with an infusion or hydrosol of yarrow topically and the spagyric tincture internally.

Yarrow both dulls pain and heightens consciousness. In a similar manner, it causes bleeding, stops bleeding, and breaks up stagnant, coagulated blood. Paradox is common in herbal medicine.

It is a warrior remedy. Named after the immortal Greek warrior, with the exception of his weak spot on his ankle (the Achilles tendon), it gives us the strength to face our weakness. Yarrow goes to this spot and strengthens it, turning our weaknesses into strengths and talents.
This is also reflected in the myth of Chiron, the wounded healer. The union of paradox and the union of the feminine and the masculine. (venus: female reproductive system and kidneys , mars: blood, fever, immune system) The transmutation from the warrior into the healer.
The teaching of yarrow is that it is a healer of the sacred wound. It is the sacred wounds that heal us on a deeper level.
150

kr