Peachleaf
"There are a whole lot of things in this world of ours you haven't started wondering about yet. "
– Roald Dahl, James and the Giant Peach



The action of peachleaf moisturizing and cooling, helps when there is inflammation, inner heat and an overactive autoimmunesystem. Good in urineinfection when there is a burning sensation, morningsickness, dry caugh and allergy.
Peachleaf is suitable for those who easily get burned by the sun, have delicate skin and easily become red or get rashes.

Peachleaf is good for the restless, insomnia, worry and nervousness and is suitable for overactive children. Good for highly sensitive people.

In China it is believed that the peachtree possesses abundant vitality, more than any other tree and the peach is a symbol for longviety.
Description
Spagyric tincture of Prunus Persica.
Take 3 drops in a little water or directly on the tongue when needed.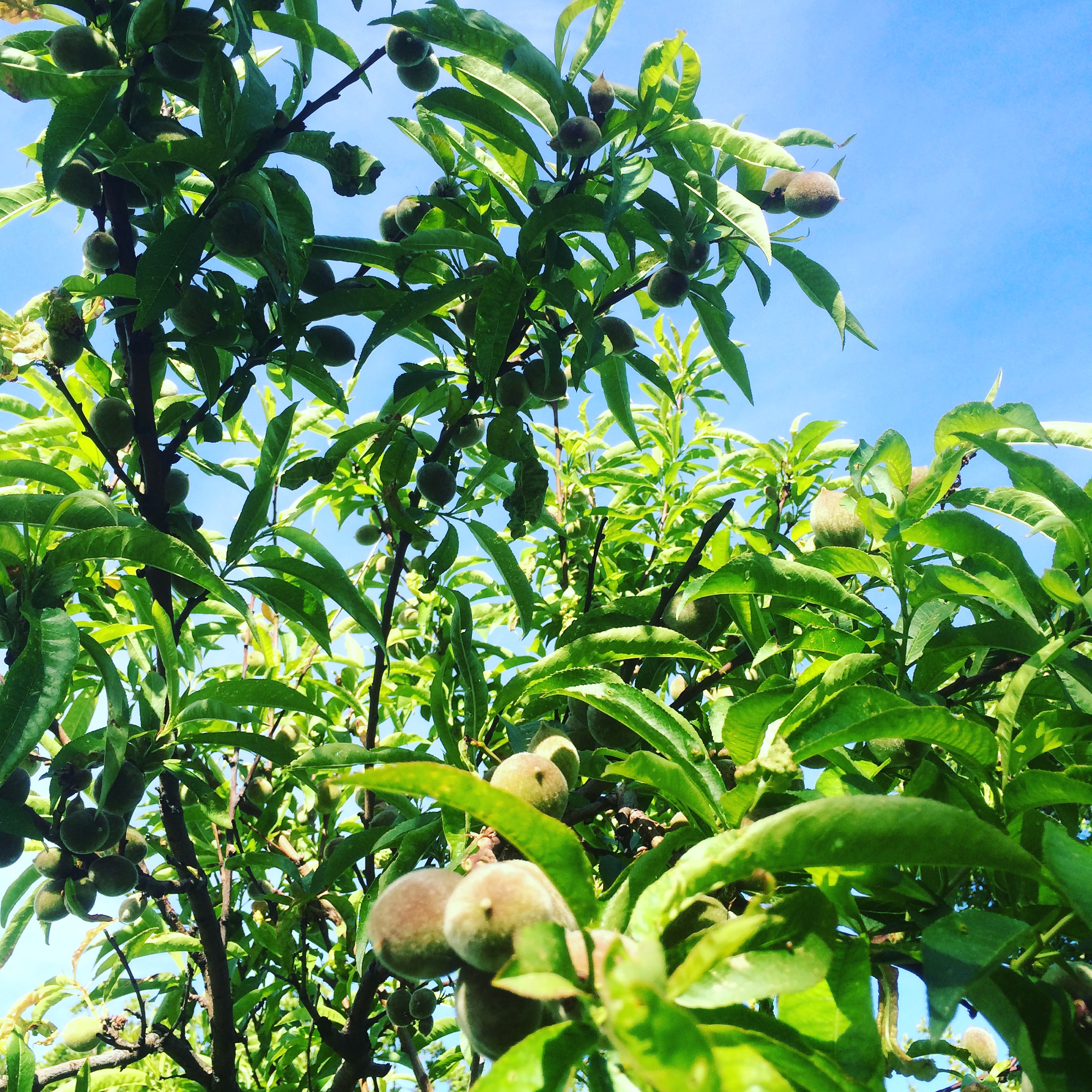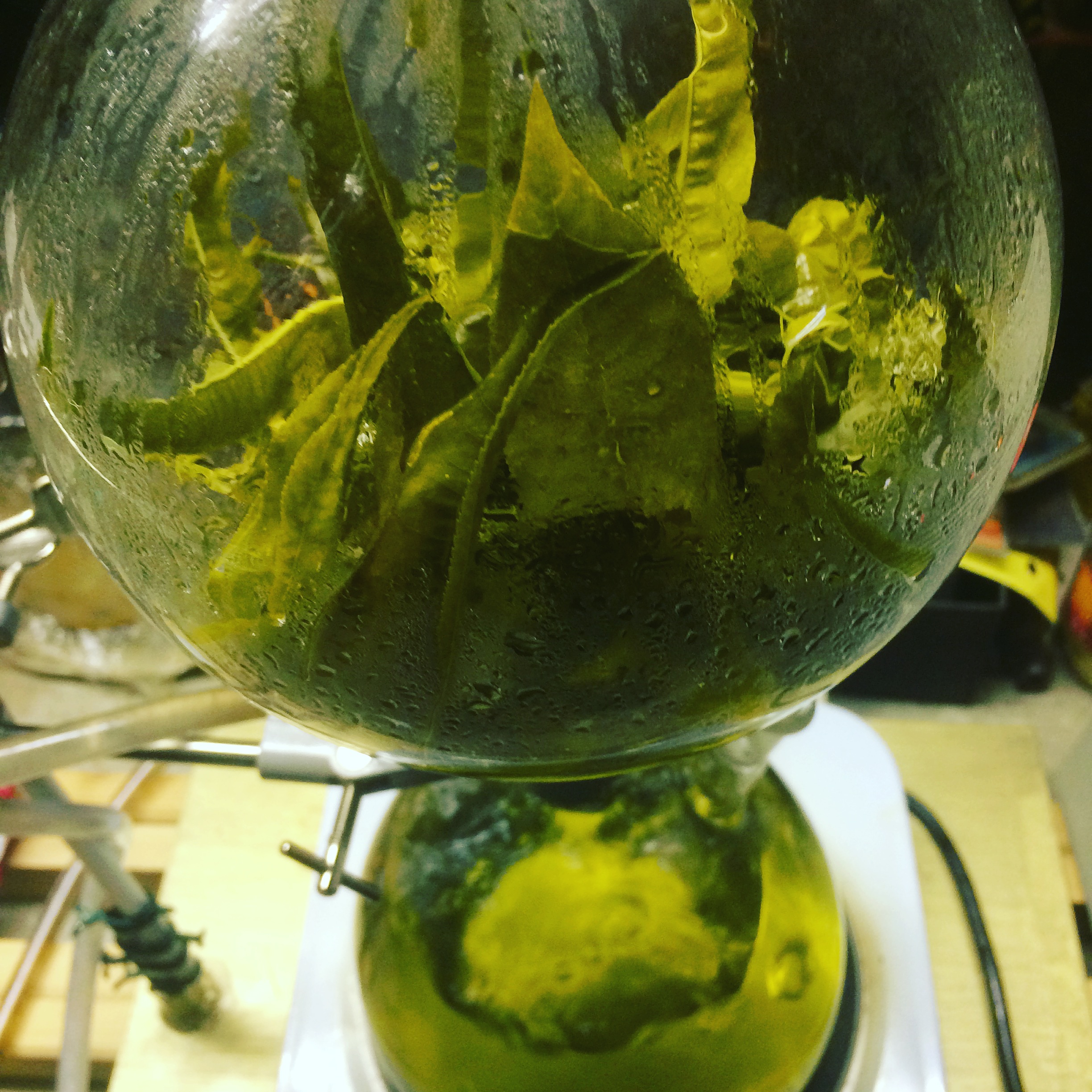 Related Products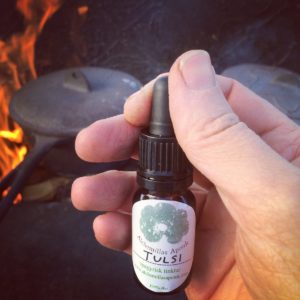 Sacred Basil
[:en]Hindus regard Sacred Basil as an earthly manifestation of the goddess Tulsi, offering divine protection.

Sacred Basil or Tulsi as it is also called, is strengthening for the immune system. It is a diaphoretic, meaning that it helps to gently raise the body temperature in order to effectively break a fever. Being that, it is also potently anti-viral, anti-bacterial, and anti-inflammatory, it is highly useful in a wide range of coughs, colds, flues, and general feelings of being "unwell."
It is commonly being used today for its effects on blood sugar regulation and Type II diabetes- this likely being in conjunction with its tonifying effects on the adrenal glands, lowering stress, and strengthening digestion.

Tulsi is an excellent adaptogen to strengthen the adrenal glands, lower cortisol and stress and to calm the mind.

In Plant Spirit Healing, Sacred Basil is used for the soul. The soul, as being distinct from the spirit, is the aspect of our being that is constantly connected with the divine source of creation. It is our true nature and holds within it the blueprint for our life purpose.
By strengthening our connection with the soul, Sacred Basil helps us to reclaim our connection with nature, direct connection to the divine, and walking the path that we are meant to walk.[:sv]Hinduer ser den heliga basilikan som en jordisk manifestation av gudinnan Tulsi som skänker gudomligt beskydd.

Helig basilika, eller Tulsi som den också kallas, stärker immunförsvaret. Den är diaforetisk, vilket innebär att den försiktigt höjer kroppens temperatur för att svettas ut en feber. Genom att den är anti-inflammatorisk, anti-bakteriell och skyddar mot virusangrepp, är den mycket användbar vid hosta, förkylning, influensa och när man känner sig allmänt dålig eller på väg att blir sjuk.

Tulsi är även en adaptogen, som stärker binjurar, sänker kortisolnivåerna och lugnar sinnet och kroppen vid stress.

Inom Plant Spirit Healing används Tulsi framför allt för själen. Själen är distinkt från anden, den är i ständig kontakt med skapelsens källa. Man kan betrakta själen som vår sanna natur och blåkopia. Genom att stärka den själsliga kontakten, stärks kontakten mellan oss och naturen, den direkta kommunikationen med det gudomliga och stödjer oss i att vandra den väg i livet vi är ämnade att gå.[:]
150

kr