Peachleaf
"There are a whole lot of things in this world of ours you haven't started wondering about yet. "
– Roald Dahl, James and the Giant Peach



The action of peachleaf moisturizing and cooling, helps when there is inflammation, inner heat and an overactive autoimmunesystem. Good in urineinfection when there is a burning sensation, morningsickness, dry caugh and allergy.
Peachleaf is suitable for those who easily get burned by the sun, have delicate skin and easily become red or get rashes.

Peachleaf is good for the restless, insomnia, worry and nervousness and is suitable for overactive children. Good for highly sensitive people.

In China it is believed that the peachtree possesses abundant vitality, more than any other tree and the peach is a symbol for longviety.
Description
Spagyric tincture of Prunus Persica.
Take 3 drops in a little water or directly on the tongue when needed.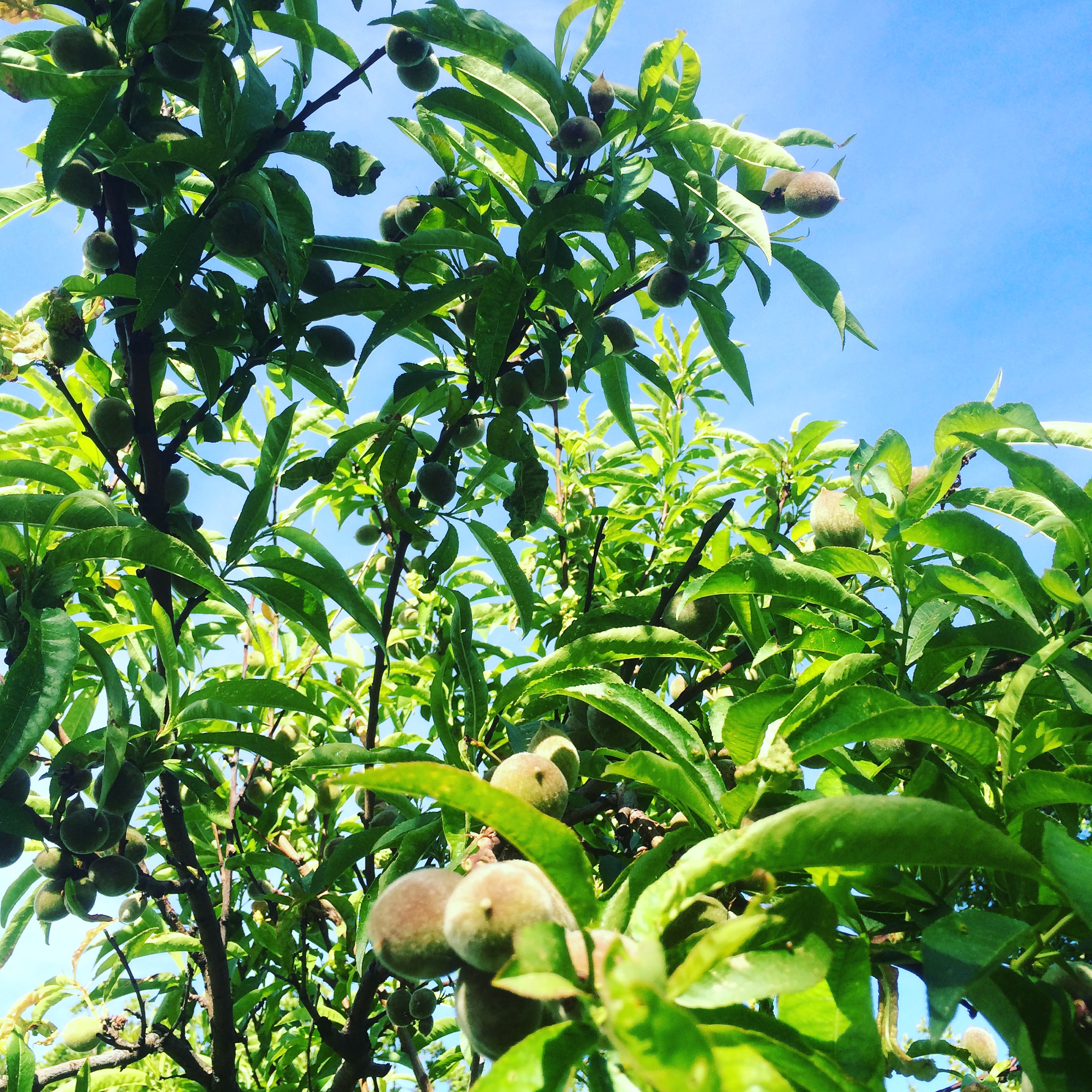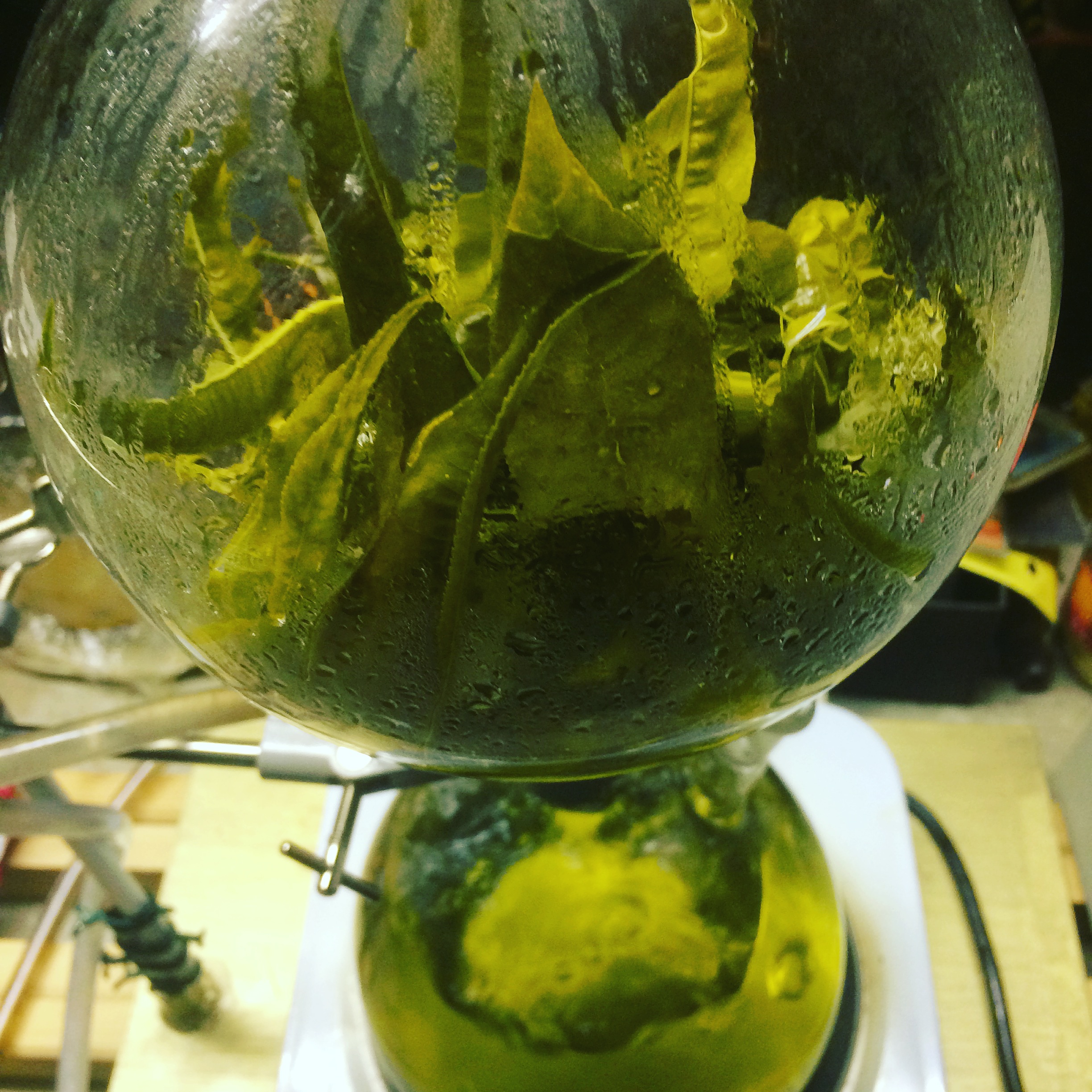 Related Products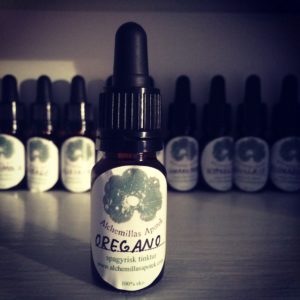 Oregano
[:en]The Joyous Mountain. From Greek oreiganon, from oros "mountain" + ganos "brightness"

Oregano has extraordinarily powerful natural antibiotic qualities. The strong phenol antioxidants destroy pathogenic bacteria, viruses and yeasts.
Oregano is antiseptic, an aid for ear, nose and throat, respiratory infections, candida and any sort of bacterial or viral conditions.
It is a powerful aid when inflammation is around especially colds and flus with chills and shivering as well as respiratory tract infections with profuse mucus and chilliness. Very good at the beginning of measles to lessen the course of the disease.
Oregano also works for the digestion, abdominal swelling and belching.

It relaxes the mind, balances the emotions and banishes mental fatigue. Oregano is promoting clarity of thought.

Oregano opens the solar plexus and installs courage and the power to complete a mission. It is good for people who start projects but have trouble finishing them. When the mountain has been climbed, experience the joy of a new perspective.
[:sv]Lyckans Berg
Ordet härstammar från Grekiskan.

Oregano har utomordentligt kraftfulla naturliga anti-biotiska egenskaper.
Oregano är rik på antioxidanter som förgör patogena bakterier, virus och jästorganismer.
Oregano verkar anticeptiskt, ett hjälpmedel för öron, näsa, och hals / luftvägsinfektioner, candida, alla former av bakterie- eller virusangrepp.
Oregano är ett kraftfullt hjälpmedel vid inflammation särskilt förkylningar och influensor med frossa samt luftvägsinfektioner med rikligt med slem och man känner sig frusen.
Bra att ta vid insjuknandet av mässlingen, för att minska sjukdomsförloppet.
Oregano är även bra för matsmältningen, upplåst mage, rapningar.

Avslappnande för sinnet, balanserar känslorna och motverkar mental trötthet.
Oregano skänker klarhet i tanken.

Oregano öppnar solar plexus och ingjuter modet och kraften att slutföra uppdrag. Oregano är bra för de som påbörjar projekt men sedan inte riktigt orkar slutföra dem. När berget har bestigits kommer glädjen av att uppleva ett nytt perspektiv.[:]
150

kr