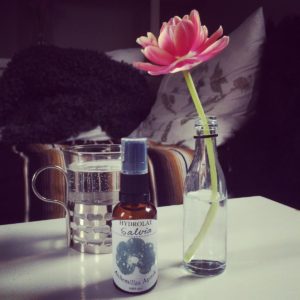 Hydrosol Of Salvia Officinalis
Pure, fragrant, herbaceous and uplifting aroma
Sage hydrosol can be used to purify a space, persons or objects when burning insence is not permitted.
As a mist it may be used as a circulatory stimulant.
Sage helps balance the hormones and autonomic nervous system and may be helpful in easing the symptoms of menopause, PMS and menstrual cramps as a mist and taken internally diluted in warm water.
When Sage hydrosol is applied at the onset of swollen lymph nodes, it can help reduce the swelling.
It can be used for a sore throat, diluted in warm water or sprayed in the throat.
70

kr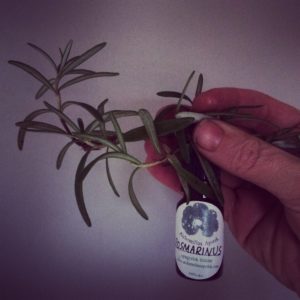 Rosemary
"There's rosemary, that's for remembrance." – Shakespeare

Warming circulatory stimulant, most notably for the head and the brain including circulation to the eyes, therefore good in case of glaucoma. Brings blood to the heart, liver and gallbladder hence also good for digestion. Nervine, helpful in Alzheimers, nootropic, enhancing cognitive function, short and long-term memory. Good for type II diabetes.

Good for persons lacking confidence to give clarity around who we are, why we are here and what we do with our time here. Rudolph Steiner taught that Rosemary increase the sense of selfhood, which he related to the solar properties or the warmth of the body, to support selfconciousness, especially to be used in the morning to stimulate awareness.

Rosemary helps us in remembering who we are, to be strong in who we are, to embrace our pasts and presents without regrets. Through remembering via the heart more than through the mind we can reconnect and find support from in our ancestry.
150

kr