Hydrosol of Thymus Vulgaris
70 kr
Flowery and sweet scent.
Hydrosol of Thyme may be used for:
Acne. I recomend using the spagyric tincture internally and the hydrosol to spray on areas with acne.
Flu and cold, spray around you and take 1 teaspoon in a little warm water. For children with a flu or cold, 1/2 teaspoon. It supports the immunesystem and is disinfectant.
As a mouthrinse after brushing the teeth, for children prone to caries.
Very tasty in cooking.
Yeast and fungal infections, candida.
Thyme has a strengthening effect on the mind. Thyme stimulates the Thymus gland and the adrenal cortex, which improves immunity and self-identity.
Category: Hydrosols
Tags: acne, candida, caries, cold, disinfectant, flu, immunesystem, strength, thyme, Thymus Vulgaris, venus
Description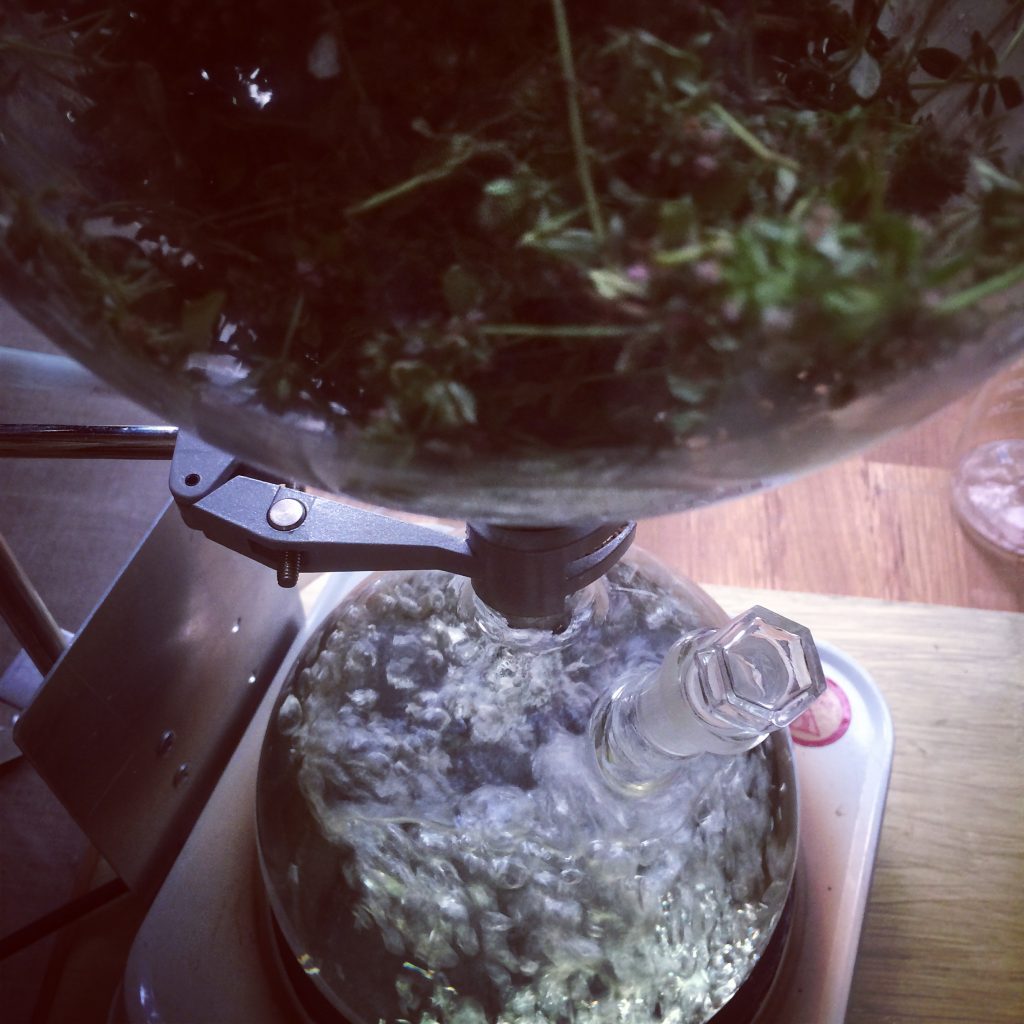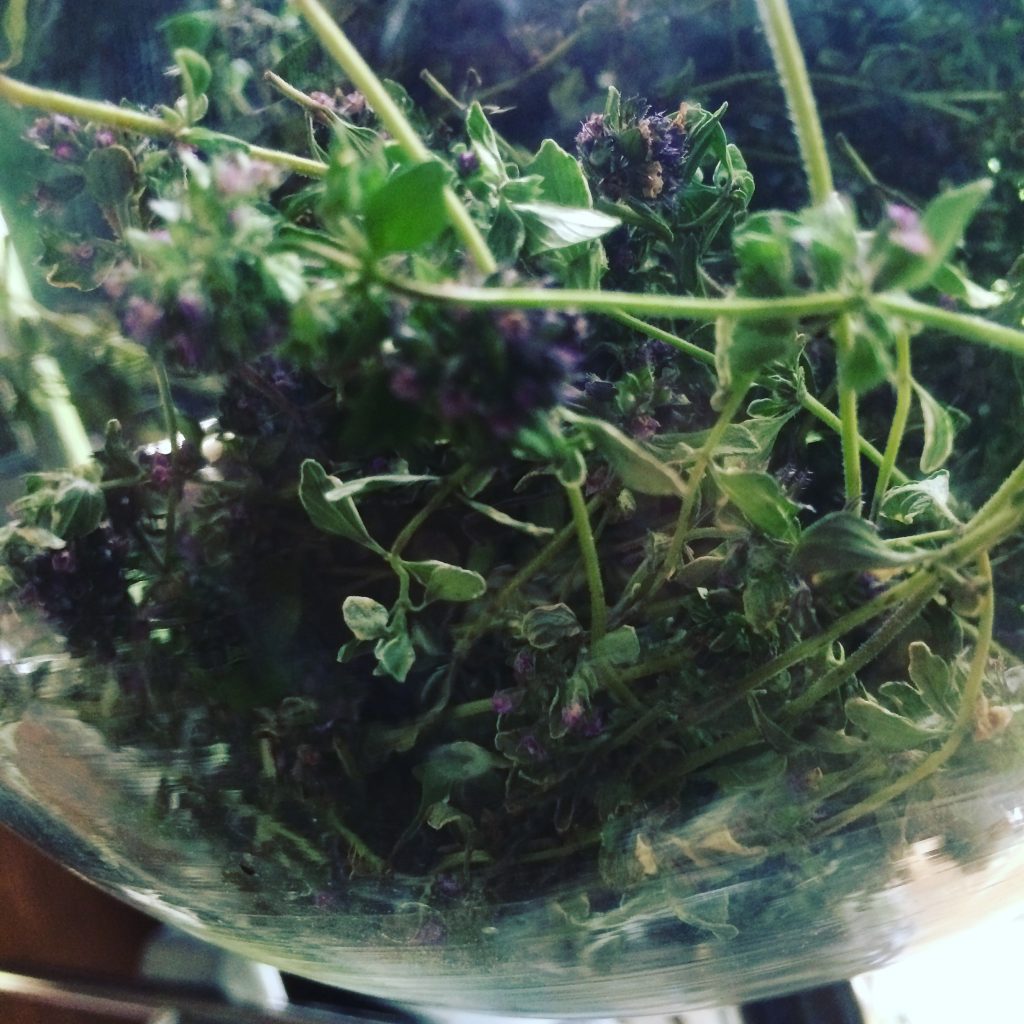 Related Products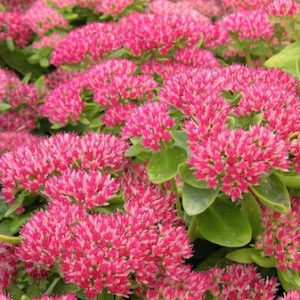 Live-long
[:en]
Love is the answer.
Long live the power of love!

According to Hieronymus Tragus, a german botanist , priest and physician who lived in 1500, Long-live is good for close to everything,  lung, kidney, bowel  and liver-problems. Later on it has been established that this herb possesses anti-inflammatory and immune-stimulant attributes, as it encloses two vital polysaccharides. It is understood that the two polysaccharides are likely to facilitate in slowing down the growth of tumours and, at the same time, augment the action of phagocytes that are effective in eliminating bacteria and viruses.
The whole live-long herb is considered to be astringent and cytostatic (any substance that retards/ slows down cell growth and cell division) – the reason why the herb is effective in treating tumours. Live-long also has a tonic action on the kidneys and is known to be helpful in treating cancer.

Live-long is a wound healer on all levels. On the outside of the body, and internally. Woundhealers may affect the wounds of the soul as well.

Live-long lives up to it´s name! It has almost a miraculously long life-span and survives exceptionally long witthour any soil or water needed. It is very tasty and healthy to eat. Try the leaves in salads, fried as tempura, or in a gazpachio instead of bell-pepper.
In folkmagic Live-long protects the home against the lightening if it grows on the roof and is known to bring good luck.
Long-life grows everywhere on this earth. In both tropical and cold climate.
[:sv]
Kärlek är svaret.
Länge leve kärlekens kraft!

Enligt Hieronymus Tragus, en tysk botaniker, präst och läkare som verkade på 1500-talet är Kärleksört bra att använda vid i princip allt. Man har senare förstått att Kärleksörten innehåller två polysackarider som tillsammans skapar en synergi som saktar ner bildandet av tumörer samtidigt som de bekämpar virus och bakterier. Kärleksörten är sammandragande och cytostatisk vilket betyder att den saktar ner celldelning och att nya celler bildas. Den stärker njurarna.

På engelska heter Kärleksört live-long. Det är en ört som verkar läkande för sår både inuti och utanpå våra kroppar. När en ört har denna egenskap har jag märkt att den ofta har en läkande effekt även på själens sår.

Kärleksörten lever otroligt länge . Den klarar sig nästan mirakulöst länge utan vatten eller jord när man plockat den. Livskraftigare växt får man leta efter. Den är dessutom mycket god att äta. Bladen är goda att ha i sallader, fritera som tempura eller använda i gazpachio i stället för paprika.
I folktron sägs kärleksörten och taklökar bringa tur om de växer på husets tak och sägs skydda hemmet mot åsknedslag.
Kärleksört växer överallt på jorden. Både i tropiskt och kallt klimat.
[:]