Hydrosol of Thymus Vulgaris
70 kr
Flowery and sweet scent.
Hydrosol of Thyme may be used for:
Acne. I recomend using the spagyric tincture internally and the hydrosol to spray on areas with acne.
Flu and cold, spray around you and take 1 teaspoon in a little warm water. For children with a flu or cold, 1/2 teaspoon. It supports the immunesystem and is disinfectant.
As a mouthrinse after brushing the teeth, for children prone to caries.
Very tasty in cooking.
Yeast and fungal infections, candida.
Thyme has a strengthening effect on the mind. Thyme stimulates the Thymus gland and the adrenal cortex, which improves immunity and self-identity.
Category: Hydrosols
Tags: acne, candida, caries, cold, disinfectant, flu, immunesystem, strength, thyme, Thymus Vulgaris, venus
Description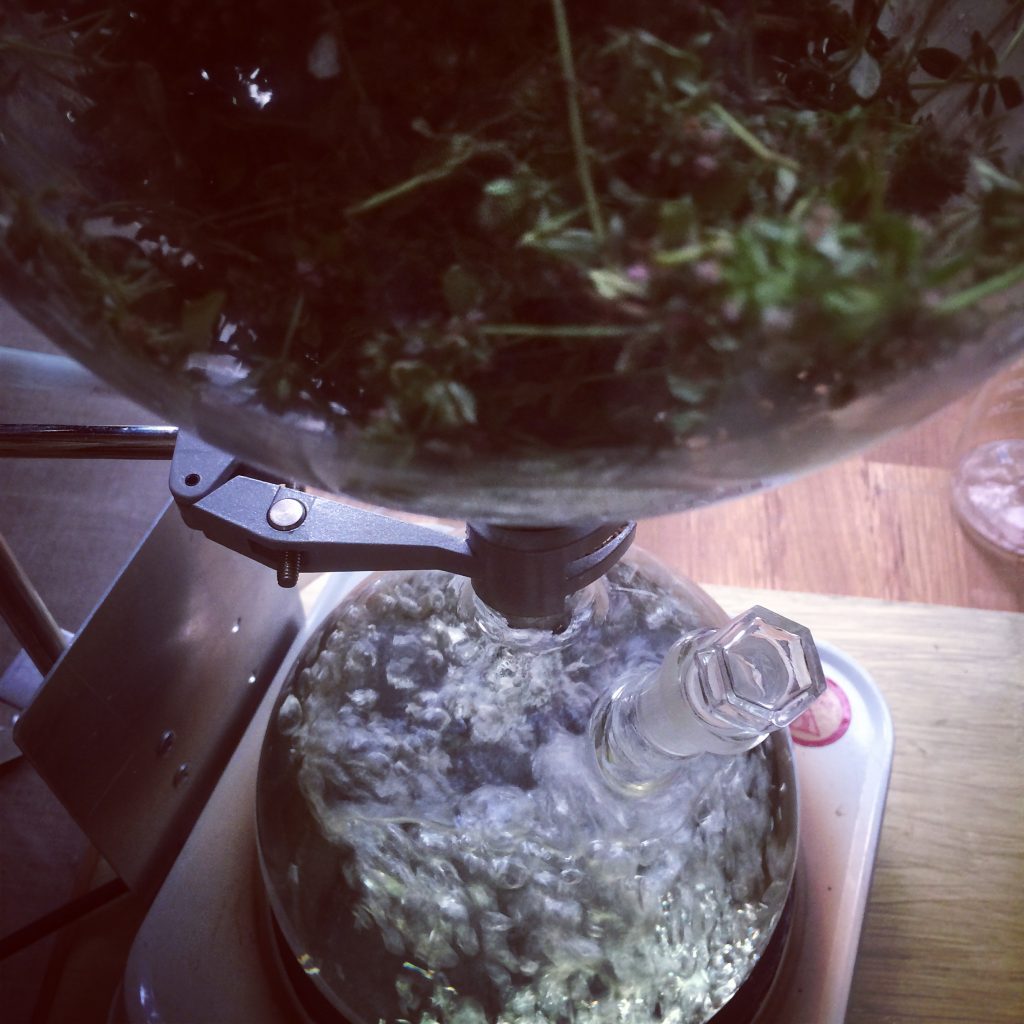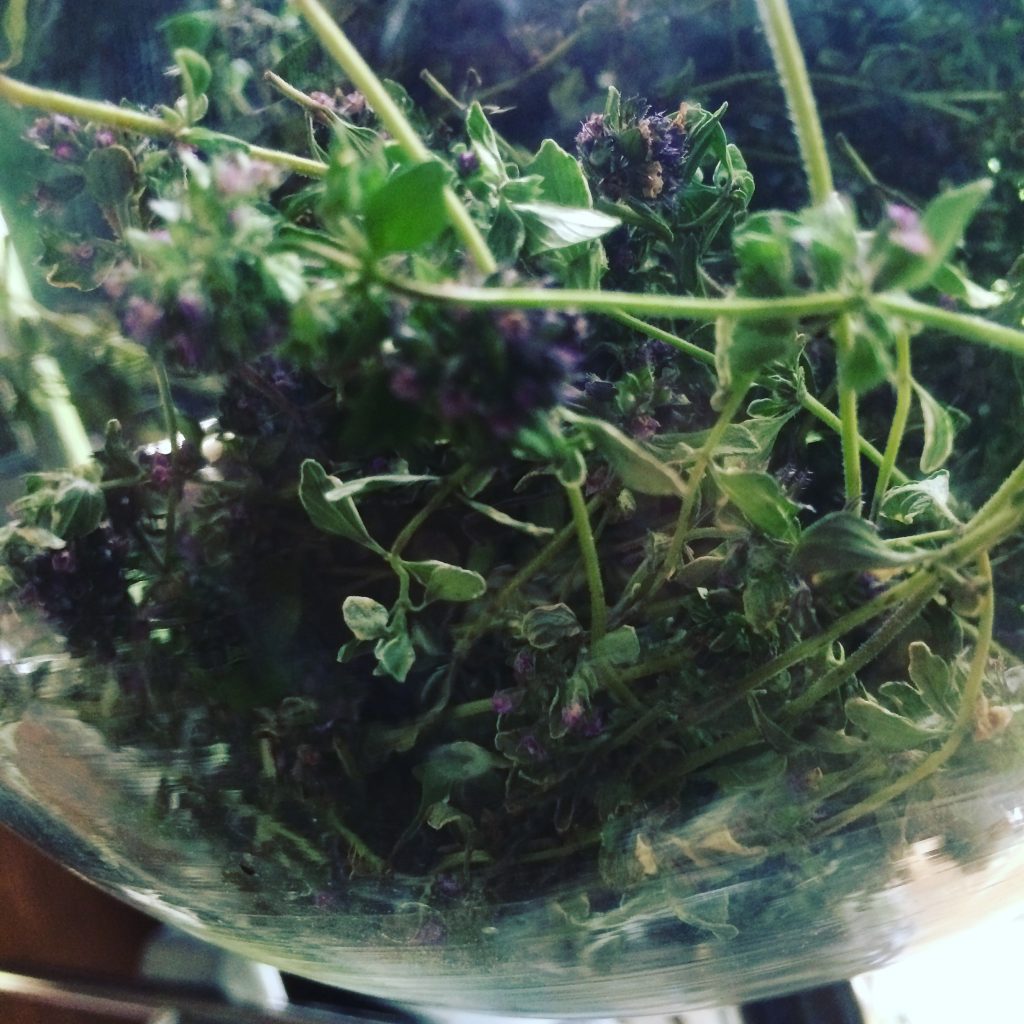 Related Products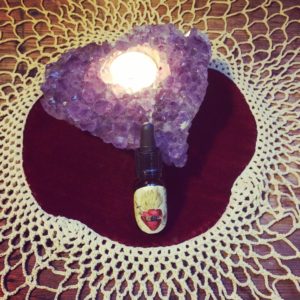 Emotional Heart
This is a formula that supports the emotional heart. It can be helpful after a traumatic experience or shock for healing on an emotional level.
---
Spagyric tincture containing:
Achillea Millefolium, Rosa Rugosa and Alchemilla Vulgaris and dewdrops collected by Alchemilla. (Yarrow, Wild Rose and Lady´s Mantle)
Hydrosol of Alchemilla Vulgaris, extracted mineral salts of the above mentioned herbs, organic alcohol.
Take 7-20 drops directly on the tongue or in a little room temperature water.
150

kr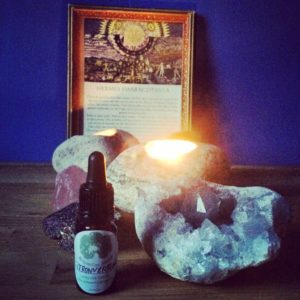 Lemon Verbena
When life gives you lemon verbena, make Chartreuse.
An alchemical recipe reached the religious order's headquarters at the Grande Chartreuse monastery, in Voiron, near Grenoble. It has since then been used to produce the "Elixir Végétal de la Grande Chartreuse". Only two monks in a lifetime know the secret ingredients. Lemon verbena is one of them.

Antioxidant and strengthening for the immune system. Lemon Verbena reduces inflammation and fevers and may be beneficial for joint-pain, menstrual pain. Lemon verbena supports the digestive systems and may help to regulate appetite.

Lemon verbena stimulates the endocrine system, is reducing stress and nervous tension. It is uplifting and moves the spirit when one feels mentally stuck and calms down at the same time. It is nice to take in the early evening to wind down.

Lemon verbena has to do with the appetite for life. It may be helpful in clarifying intuitive insights and guidance, as well as feeling shielded and protected from negative or hostile energy sources. It helps one to continue to feel good no matter who is around.
150

kr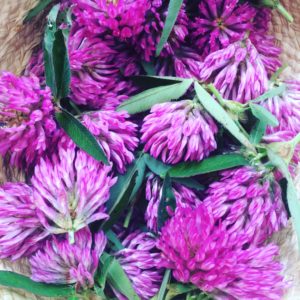 Red Clover
"To make a prairie it takes a clover and one bee, One clover, and a bee, And revery. The revery alone will do, If bees are few. "
-Emily Dickinson


Red Clover is a blood purifyer. Therefore it is good for exzema and acne. It is good as a detox.
Because of its concentration of the phytoestrogens daidzein and genistein, which mimic the activity of estrogen, red clover has been studied for its use in alleviating the discomfort of menopause and PMS.

Red Clover has a mildly tonic effect on the nerves, which in turn eases indigestion, nausea and headaches.

"Plants with three leaves are sometimes used to discuss the nature of trinity or manifestation with the numerical value of three. The rarity of the four-leved plants has developed a widely held belief that they bring luck."
From "A compendium of Herbal Magick" by Paul Beyrl.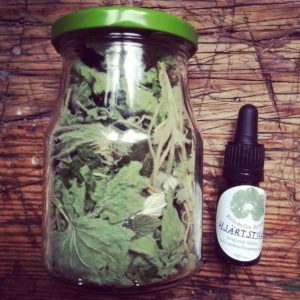 Motherwort
"It takes courage to grow up and become who you really are." – E.E. Cummings

Motherwort supports the physical and emotional heart, the nervous system and the female urogenital tract. Motherwort brings on delayed menstruation and eases menstrual cramping and pain, PMS and eases childbirth.

Motherwort is indicated in cases of anxiety that is felt like a tension of the heart or palpitations of the heart.

Motherwort is a representative of the sacred feminine, the Great Mother. She wants to connect all of us (men, too) to the divine feminine energies. To be brave, to open the heart, to give and receive love.
Motherwort has a lot to do with being courageous and what the essence of motherhood actually is.
150

kr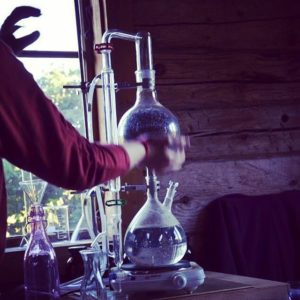 More Hydrosols
MORE HYDROSOLS
Hydrosols are the distilled herbal waters from the process of steamdistillation of essential oils.
In alchemy the sulphur principle represents the initial light and the source of life, and it manifests in the essential oil, which is the soul of the plant. So hydrosols contain the soul of the plants and they operate especially on the level of the soul.


It is possible to order other hydrosols from me than the ones listed in the shop. I distill regularly as a part of the spagyric process and I want to share what I do not need for spagyrics or what we use in my family. We bathe with hydrosol in the water, we drink them diluted, use them in cooking, as skincare , medicinally, for cleaning and laundry, to alter the vibration in a space or change of mood. We use them daily. Children and animals are very fond of them.
Just specify which one you would like to order.
They all come in a 30 ml brown glass bottle with a spraypump.
The price is 70 kr + shipping.
All hydrosols should be diluted in water before taken internally.
5-12 months stability. Keep dark, cool, preferably refrigerated.
The herbs I distill are grown organically in my garden or by friends, or grow in the wild.
They are harvested and distilled at astrologically optimal moments.
70

kr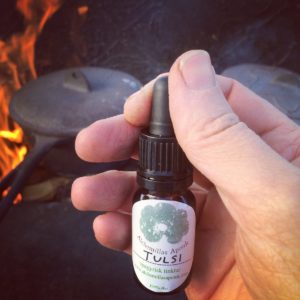 Sacred Basil
Hindus regard Sacred Basil as an earthly manifestation of the goddess Tulsi, offering divine protection.

Sacred Basil or Tulsi as it is also called, is strengthening for the immune system. It is a diaphoretic, meaning that it helps to gently raise the body temperature in order to effectively break a fever. Being that, it is also potently anti-viral, anti-bacterial, and anti-inflammatory, it is highly useful in a wide range of coughs, colds, flues, and general feelings of being "unwell."
It is commonly being used today for its effects on blood sugar regulation and Type II diabetes- this likely being in conjunction with its tonifying effects on the adrenal glands, lowering stress, and strengthening digestion.

Tulsi is an excellent adaptogen to strengthen the adrenal glands, lower cortisol and stress and to calm the mind.

In Plant Spirit Healing, Sacred Basil is used for the soul. The soul, as being distinct from the spirit, is the aspect of our being that is constantly connected with the divine source of creation. It is our true nature and holds within it the blueprint for our life purpose.
By strengthening our connection with the soul, Sacred Basil helps us to reclaim our connection with nature, direct connection to the divine, and walking the path that we are meant to walk.
150

kr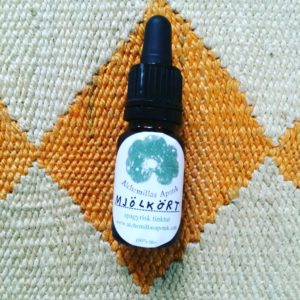 Fireweed
Rising from the ashes like a phoenix – the survivor

Fireweed is good for candida overgrowth and works on our small intestine and colon to create a healthy environment where beneficial digestive bacteria can flourish, nutrients can flow into our body, and waste products can easily move out. It supports our intestines in discriminating between what we need to absorb and what we need to let go of. This helps keep our whole system in a state of balance.

Fireweed is a survivor. It is the often one of the first plants to reestablish itself after an environmental disaster such as a clear-cut or a forest fire. It works similarly for a person who has gone through an emotional forest fire, where everything seems to have crumbled or fallen apart around you or when you feel cut off from what you were used to. Fireweed helps to let go of the last bits of what is no longer serves our good so we can come back and let the secret fire in our hearts initiate a new beginning. It is like the sunrise after the dark night of the soul.

Fireweed is a good long-term remedy. Often, long-standing imbalances do not show up over night but develop over time, and our body, mind and soul take time to recover. Fireweed represents the promise that beauty will return after bodily sickness or environmental destruction. When woodlands are damaged from fire, or clear-cutting, it is fireweed that brings the first promise of recovery. It reminds us that nature has her healing cycle too.
150

kr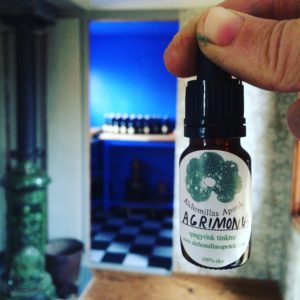 Agrimony
"Torturedly cheerful"

An astringent that tones the tissues but is used to relax the tissues. It is this paradox that is the magic that agrimony shares with many other medicinal plants.
States of stress such as spasms of the stomach, tension headaches, menstrual cramps where the person tries to hide it by pretending that everything is ok, "torturedly cheerful"
Pain in the spine, flu when you have pain in your joints.
Agrimony is also good for the kidneys and liver, poor digestion (indication: fat and undigested pieces of food in the poo), prevention of gall and kidney stones.
Incontinence, cystitis, urinary tract infection.

Agrimoy is superior for releasing tension and spasm, both on a physical and a psychological level. Agrimony is specifically indicated for those who try to hide their pain with a smile, behind a sophisticated and easy-going facade. Matthew Wood (The Earth Wise Herbal Vol 1) uses the phrase "torturedly cheerful" and it is very fitting.

Agrimony supports the connection between the brain and the other brain – the gut feeling, the enteric system. Agrimony is about strengthening the gut and is good for people who get pain in the belly out of concern and worry, around meals and eating or nervous, tense social situations. Pressing the emotions down into the gut.
80% of Serotonin is produced in the gut, far more than in the brain. One should never underestimate the gut feeling.
150

kr