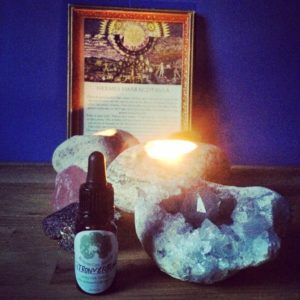 Lemon Verbena
When life gives you lemon verbena, make Chartreuse.
An alchemical recipe reached the religious order's headquarters at the Grande Chartreuse monastery, in Voiron, near Grenoble. It has since then been used to produce the "Elixir Végétal de la Grande Chartreuse". Only two monks in a lifetime know the secret ingredients. Lemon verbena is one of them.

Antioxidant and strengthening for the immune system. Lemon Verbena reduces inflammation and fevers and may be beneficial for joint-pain, menstrual pain. Lemon verbena supports the digestive systems and may help to regulate appetite.

Lemon verbena stimulates the endocrine system, is reducing stress and nervous tension. It is uplifting and moves the spirit when one feels mentally stuck and calms down at the same time. It is nice to take in the early evening to wind down.

Lemon verbena has to do with the appetite for life. It may be helpful in clarifying intuitive insights and guidance, as well as feeling shielded and protected from negative or hostile energy sources. It helps one to continue to feel good no matter who is around.
150

kr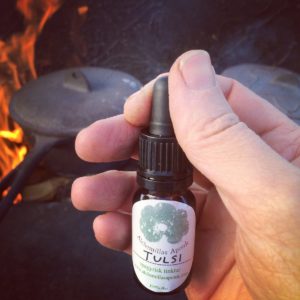 Sacred Basil
Hindus regard Sacred Basil as an earthly manifestation of the goddess Tulsi, offering divine protection.

Sacred Basil or Tulsi as it is also called, is strengthening for the immune system. It is a diaphoretic, meaning that it helps to gently raise the body temperature in order to effectively break a fever. Being that, it is also potently anti-viral, anti-bacterial, and anti-inflammatory, it is highly useful in a wide range of coughs, colds, flues, and general feelings of being "unwell."
It is commonly being used today for its effects on blood sugar regulation and Type II diabetes- this likely being in conjunction with its tonifying effects on the adrenal glands, lowering stress, and strengthening digestion.

Tulsi is an excellent adaptogen to strengthen the adrenal glands, lower cortisol and stress and to calm the mind.

In Plant Spirit Healing, Sacred Basil is used for the soul. The soul, as being distinct from the spirit, is the aspect of our being that is constantly connected with the divine source of creation. It is our true nature and holds within it the blueprint for our life purpose.
By strengthening our connection with the soul, Sacred Basil helps us to reclaim our connection with nature, direct connection to the divine, and walking the path that we are meant to walk.
150

kr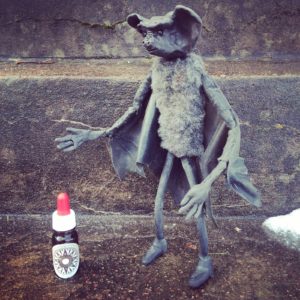 Traveler's Elixir
"All journeys have secret destinations of which the traveler is unaware." – Martin Buber
A spagyric formula for the traveler.
This ayurvedic formula supports flexibility, an open mind, digestion, the immune system, the respiratory tract, healthy sleeping patterns and the nervous system.
Supports the elimination of toxins that accumulate while traveling due to irregular eating and sleeping habits. Eases the effects of jet lag and helps the traveler to enjoy the travel as much as the final destination.
150

kr