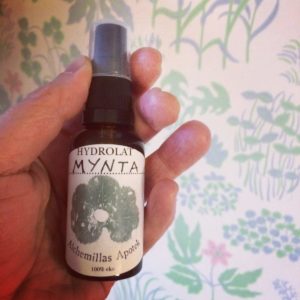 Hydrosol of Mentha Piperita
Spicy yet cooling and refreshing scent.
Peppermint awakens the mind! Drink it in the morning to awaken the body, including the colon.
Spray on the face and body during external or internal (menopause) heatwaves.
Peppermint is phenomenal for concentration, when studying or writing. It cools the nerves but stimulates the mind. Spray a cloud and walk through it before important meetings or work with clients to be alert and present.
70

kr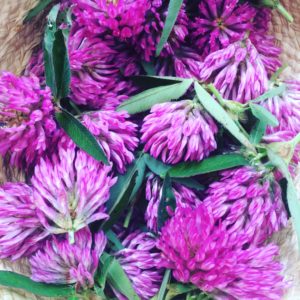 Red Clover
"To make a prairie it takes a clover and one bee, One clover, and a bee, And revery. The revery alone will do, If bees are few. "
-Emily Dickinson


Red Clover is a blood purifyer. Therefore it is good for exzema and acne. It is good as a detox.
Because of its concentration of the phytoestrogens daidzein and genistein, which mimic the activity of estrogen, red clover has been studied for its use in alleviating the discomfort of menopause and PMS.

Red Clover has a mildly tonic effect on the nerves, which in turn eases indigestion, nausea and headaches.

"Plants with three leaves are sometimes used to discuss the nature of trinity or manifestation with the numerical value of three. The rarity of the four-leved plants has developed a widely held belief that they bring luck."
From "A compendium of Herbal Magick" by Paul Beyrl.