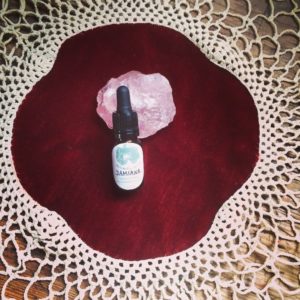 Damiana
Real intimacy is a sacred experience of unity.

Damiana is an aromatic, cooling, tonic and astringent nervine. Calms the nervous system, especially good for social anxiety. Aphrodisiac. Mood enhancer.

Helps to open up to other people, good for people who feel shy or experience anxiety around sensuality, helps a low libido.

Damiana supports us to drop the guard and extend the feeling sense, develop compassion and open up the heart to receive electromagnetic fields. Supports receptivity, fluidity, allowing us to feel experiences deeply.
150

kr