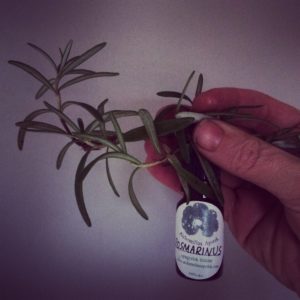 Rosemary
"There's rosemary, that's for remembrance." – Shakespeare

Warming circulatory stimulant, most notably for the head and the brain including circulation to the eyes, therefore good in case of glaucoma. Brings blood to the heart, liver and gallbladder hence also good for digestion. Nervine, helpful in Alzheimers, nootropic, enhancing cognitive function, short and long-term memory. Good for type II diabetes.

Good for persons lacking confidence to give clarity around who we are, why we are here and what we do with our time here. Rudolph Steiner taught that Rosemary increase the sense of selfhood, which he related to the solar properties or the warmth of the body, to support selfconciousness, especially to be used in the morning to stimulate awareness.

Rosemary helps us in remembering who we are, to be strong in who we are, to embrace our pasts and presents without regrets. Through remembering via the heart more than through the mind we can reconnect and find support from in our ancestry.
150

kr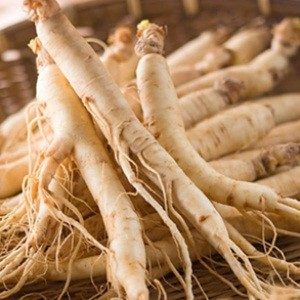 Siberian Ginseng
Поехали!
"Let's go!"
-Yuri Gagarin

The renowned Ming Dynasty physician Li Shizhen recommended Siberian Ginseng to heal hernias and weak tendons, and to slow the effects of aging. Siberian Ginseng is actually like a slow-motion stimulant. Unlike the sharp rise and fall of energy associated with caffeine, the energy from Siberian Ginseng may take weeks or months to build, but the effects are long-lasting. Siberian Ginseng's slow burn makes it useful for treating symptoms associated with weak adrenal glands and a hypothyroid.

As a motivational herb, Siberian Ginseng is hard to beat – there isn't much else that can deliver so much wonderful, raw energy.
Besides protecting the body from stress, Siberian Ginseng also increases oxygenation of the cells, thereby increasing endurance, alertness and even visual acuity. This increased oxygenation leads to better circulation – especially to the brain – helping to restore memory, concentration and mental clarity.

The cosmonauts took Siberian Ginseng when traveling in space.
"The main force in man — is the power of the spirit." – Yuri Gagarin
"When they saw me in my space suit and the parachute dragging alongside as I walked, they started to back away in fear. I told them, don't be afraid, I am a Soviet like you, who has descended from space and I must find a telephone to call Moscow!"
– Yuri Gagarin on landing on a field.