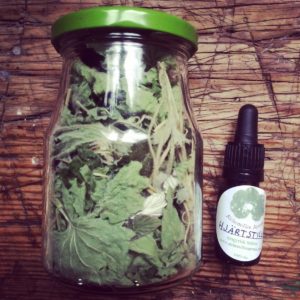 Motherwort
"It takes courage to grow up and become who you really are." – E.E. Cummings

Motherwort supports the physical and emotional heart, the nervous system and the female urogenital tract. Motherwort brings on delayed menstruation and eases menstrual cramping and pain, PMS and eases childbirth.

Motherwort is indicated in cases of anxiety that is felt like a tension of the heart or palpitations of the heart.

Motherwort is a representative of the sacred feminine, the Great Mother. She wants to connect all of us (men, too) to the divine feminine energies. To be brave, to open the heart, to give and receive love.
Motherwort has a lot to do with being courageous and what the essence of motherhood actually is.
150

kr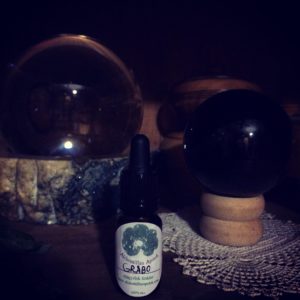 Mugwort
Artemis – goddess of the moon and mother of nature

Mugwort is a womb herb, used for PMS, menstrual pain and too much bleeding during menses. Mugwort can help people sensitive to light and noise, restless sleepers and sleepwalkers. It is also indicated for anemia.

Good for memory especially for people who can´t remember simple words, names, but can describe complex, abstract and difficult concepts.
Mugwort is indicated for people who get angry or arrogant when other people can´t follow their train of thought and people who speak fast, mumbled, words or syllables reversed. Mugwort is for highly intelligent, gifted and artistic people who lack common skills and comprehension.
For those whom the intuitive, psychic, psychological, creative and artistic side of the mind is highly developed, but who have trouble with expression or with the world around them.

Mugwort is a dream herb. It is a herb for imagination, daydreaming, creative and intuitive processes.
It is good for everybody, men included, who want to come into contact with their feminine instincts.
150

kr