Borage
150 kr
'borage for courage' is the rough translation of the old Latin verse "Ego borago gaudia semper ago".

Borage is anti-inflammatory, demulcent, nutritive and cooling. It is giving tone to relaxed tissues like varicose veins. It is also used to soothe the body's mucous membranes. Borage can help ease arthritis and rheumatism.

Borage can be helpful to uplift and strengthen the spirits, especially in times of grief. It is also a great PMS-relief.

The blue starlike flowers reach an apex, coming to a singular focused point. Borage is excellent for individuals who are scattered in their communication, lack focus and clarity, and are unable to "get to the point". It can also be useful for people who tend to "beat around the bush" and are not direct with their communication.
Most confusion that occurs in relationships is due to unclear communication and Borage is an excellent remedy to turn to in order to bring more direct, focused and clear communication that gets to the point.
Categories: Jupiter, Singular Spagyric Tinctures
Tags: Borage, Borago Officinalis, communication, cooling, demulcent, grief, inflammation, jupiter, PMS, starflower
Description
Spagyric tincture of Borago Officinalis.
Take 7 drops in a little warm water or directly on the tongue.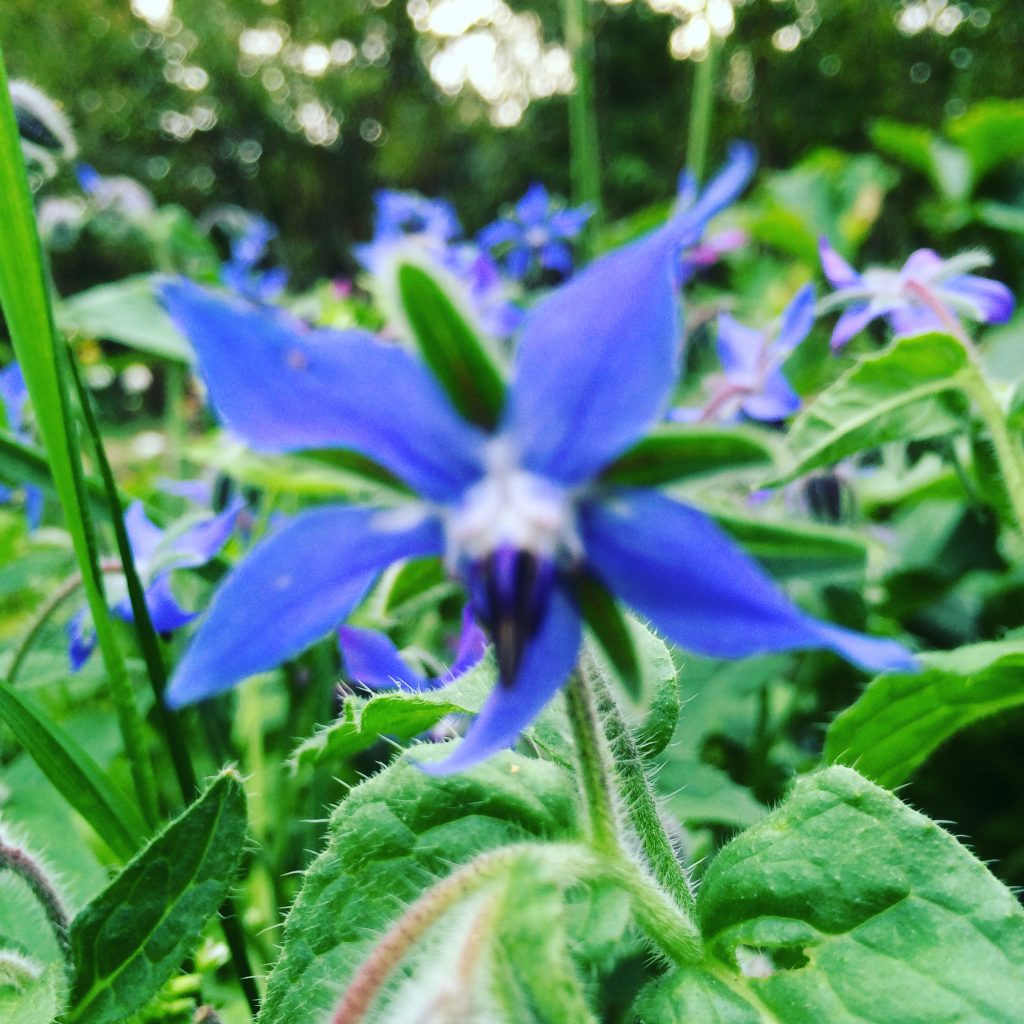 Related Products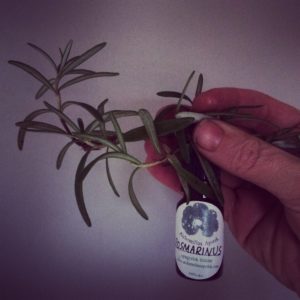 Rosemary
[:en]"There's rosemary, that's for remembrance." – Shakespeare

Warming circulatory stimulant, most notably for the head and the brain including circulation to the eyes, therefore good in case of glaucoma. Brings blood to the heart, liver and gallbladder hence also good for digestion. Nervine, helpful in Alzheimers, nootropic, enhancing cognitive function, short and long-term memory. Good for type II diabetes.

Good for persons lacking confidence to give clarity around who we are, why we are here and what we do with our time here. Rudolph Steiner taught that Rosemary increase the sense of selfhood, which he related to the solar properties or the warmth of the body, to support selfconciousness, especially to be used in the morning to stimulate awareness.

Rosemary helps us in remembering who we are, to be strong in who we are, to embrace our pasts and presents without regrets. Through remembering via the heart more than through the mind we can reconnect and find support from in our ancestry.[:sv]"Här är Rosmarin, den hjälper oss att minnas." – Shakespeare

Värmande och stimulerar cirkulationen, särskillt till huvudet, hjärnan inklusive ögonen, därför bra vid glaucom. Cirkulerar blodet till hjärtat, levern och gallblåsan, därför bra för matsmältningen. Bra för nerverna, vid Alzheimers, nootropisk dvs stödjer kognitiv funktion, korttids och långtidsminnet. Stödjande vid diabetes II.

Bra för personer som saknar självförtroende och skänker klarhet kring vem vi är, varför vi är här och hur vi ska använda tiden vi har. Rudolph Steiner sa att Rosmarin stärker jagkänslan, som han relaterade till den solära energin som värmer upp kroppen. Rosmarin stärker självmedvetenhet, särskillt när den används på morgonen för att väcka medvetandet.

Rosmarin hjälper oss att minnas vilka vi är, att vara starka i oss själva, att omfamna det förflutna och nuet utan ånger. Genom att minnas via hjärtat snarare än med hjärnan kalibreras kanalen mellan sinnet och hjärtat och klarhet skapas för att omstrukturera och uttrycka hjärtats språk och att återknyta kontakten till våra rötter.[:]
150

kr