Borage
150 kr
'borage for courage' is the rough translation of the old Latin verse "Ego borago gaudia semper ago".

Borage is anti-inflammatory, demulcent, nutritive and cooling. It is giving tone to relaxed tissues like varicose veins. It is also used to soothe the body's mucous membranes. Borage can help ease arthritis and rheumatism.

Borage can be helpful to uplift and strengthen the spirits, especially in times of grief. It is also a great PMS-relief.

The blue starlike flowers reach an apex, coming to a singular focused point. Borage is excellent for individuals who are scattered in their communication, lack focus and clarity, and are unable to "get to the point". It can also be useful for people who tend to "beat around the bush" and are not direct with their communication.
Most confusion that occurs in relationships is due to unclear communication and Borage is an excellent remedy to turn to in order to bring more direct, focused and clear communication that gets to the point.
Categories: Jupiter, Singular Spagyric Tinctures
Tags: Borage, Borago Officinalis, communication, cooling, demulcent, grief, inflammation, jupiter, PMS, starflower
Description
Spagyric tincture of Borago Officinalis.
Take 7 drops in a little warm water or directly on the tongue.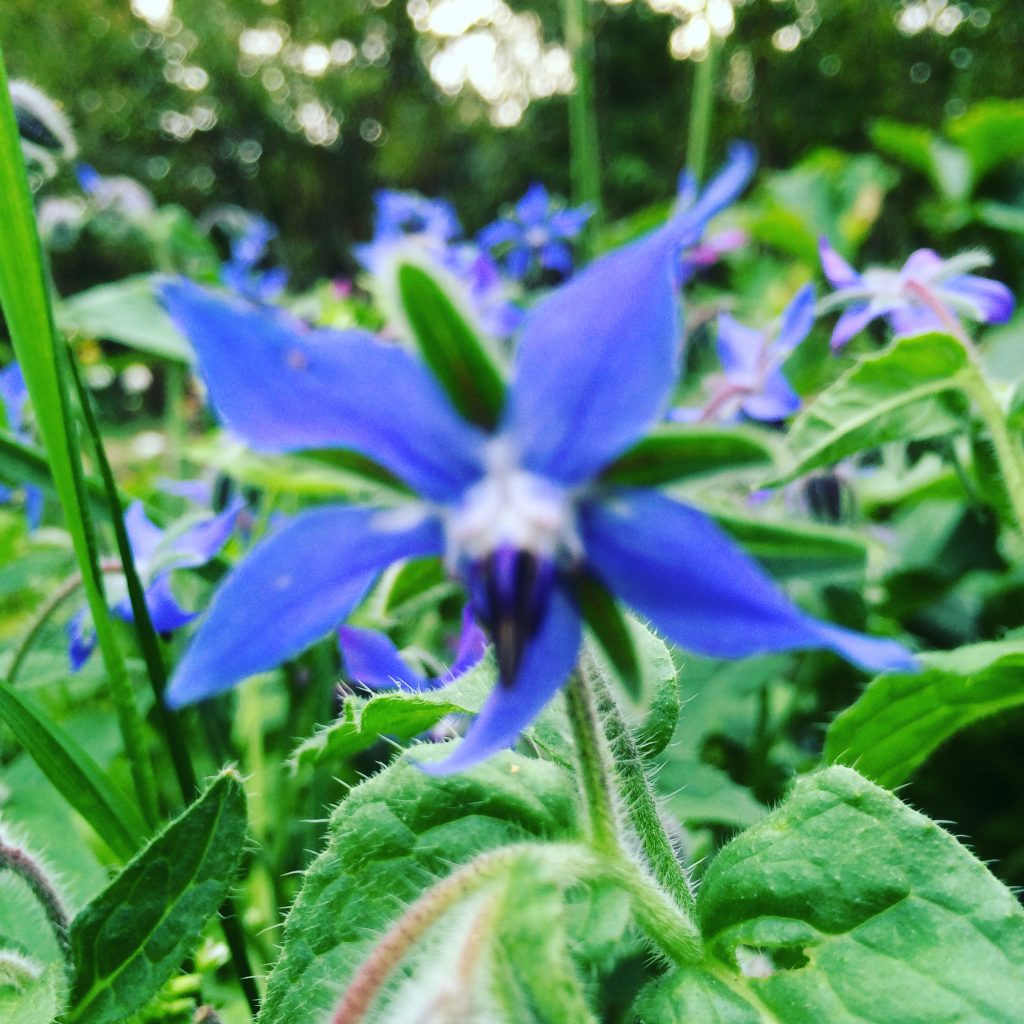 Related Products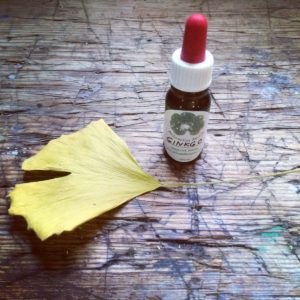 Ginkgo
Ginkgo have lived for 300 million years on our earth.

The leaves of the Ginkgo tree contain different active substances at different stages, so I harvest thrice. Ginkgo improves circulation, it supports the heart and improves blood flow in tissues and organs, which protects cells against damage by oxidation by free radicals.
Ginkgo is thus an antioxidant and improves absorption of nutrients, providing vital oxygen supply to each cell. It aids vision and hearing-related problems due to these properties. It is also these characteristics that support memory. It is a brain-tonic.

Ginkgo is good against fatigue, gives energy and is good for depression by the particular phytochemicals it contains. Ginkgo is one of the nootropic plants that improve mental functions such as cognition, intelligence, motivation, memory and concentration.

Something interesting with the leaves of Ginkgo is that they look a bit like the two halves of the brain. Nature communicates with us via the doctrine of signatures, the signs of nature.
150

kr