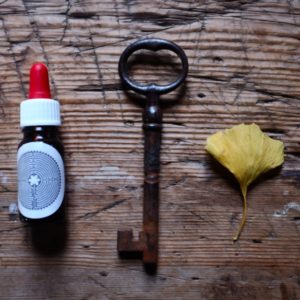 Dream Recall
This is a formula for dreamwork. It encourages lucid dreaming, memory, recall and intuition.
Take 7-14 drops in a little warm water before bedtime. Keep a notebook and a pen by the bed to record dreams upon awakening.
Spagyric tincture of:
Artemisia Vulgaris, Rosmarinus officinalis, Passiflora Incarnata, Ginkgo Biloba, Lavandula Angustifolia, Salvia officinalis, Melissa officinalis, Nymphaea Caerulea, Ilex Guayusa
(Mugwort, Rosemary, Passionflower, Ginkgo, Lavender, Sage, Lemonbalm, Egyptian Blue Water Lily, Guayusa)
Hydrosol of Rosemary, extracted mineral salts of the above mentioned herbs, organic alcohol.
150

kr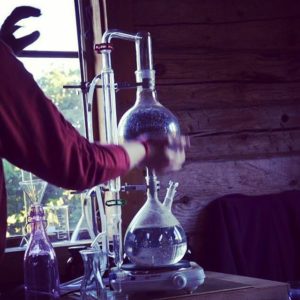 More Hydrosols
MORE HYDROSOLS
Hydrosols are the distilled herbal waters from the process of steamdistillation of essential oils.
In alchemy the sulphur principle represents the initial light and the source of life, and it manifests in the essential oil, which is the soul of the plant. So hydrosols contain the soul of the plants and they operate especially on the level of the soul.


It is possible to order other hydrosols from me than the ones listed in the shop. I distill regularly as a part of the spagyric process and I want to share what I do not need for spagyrics or what we use in my family. We bathe with hydrosol in the water, we drink them diluted, use them in cooking, as skincare , medicinally, for cleaning and laundry, to alter the vibration in a space or change of mood. We use them daily. Children and animals are very fond of them.
Just specify which one you would like to order.
They all come in a 30 ml brown glass bottle with a spraypump.
The price is 70 kr + shipping.
All hydrosols should be diluted in water before taken internally.
5-12 months stability. Keep dark, cool, preferably refrigerated.
The herbs I distill are grown organically in my garden or by friends, or grow in the wild.
They are harvested and distilled at astrologically optimal moments.
70

kr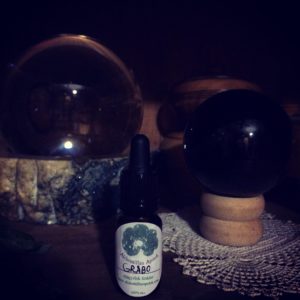 Mugwort
Artemis – goddess of the moon and mother of nature

Mugwort is a womb herb, used for PMS, menstrual pain and too much bleeding during menses. Mugwort can help people sensitive to light and noise, restless sleepers and sleepwalkers. It is also indicated for anemia.

Good for memory especially for people who can´t remember simple words, names, but can describe complex, abstract and difficult concepts.
Mugwort is indicated for people who get angry or arrogant when other people can´t follow their train of thought and people who speak fast, mumbled, words or syllables reversed. Mugwort is for highly intelligent, gifted and artistic people who lack common skills and comprehension.
For those whom the intuitive, psychic, psychological, creative and artistic side of the mind is highly developed, but who have trouble with expression or with the world around them.

Mugwort is a dream herb. It is a herb for imagination, daydreaming, creative and intuitive processes.
It is good for everybody, men included, who want to come into contact with their feminine instincts.
150

kr