Linden
150 kr
"Love is space and time measured by the heart." – Marcel Proust
Hjärtats minne

Lindblom kyler inre hetta, feber och när huden hettar. Den är också behjälplig vid rastlöshet, hyperaktivitet och panikångest.
Lindblom stödjer andningsvägarna, bra att ta till vid influensa och för att få upp slem och snor som sitter djupt.

Lindblom lugnar nerverna och hjärtat och är bra för att drömma lucida drömmar. Lindblom är bra för den typ av ångest som känns i hjärtat, sömnlöshet och stress. Lindblom verkar sederande.

Marcel Proust var den första att mynta begreppet "Ofrivilliga minnen" i romansviten "På spaning efter de tid som flytt". Proust såg dessa ofrivilliga minnen innehålla det förgågnas essenss, som han ansåg saknades i ett frivilligt minne. I romanen beskriver han en händelse där han äter en lindblomstedoppad madeleinekaka, och ett barndomsminne av att äta en lindblomstedoppad madeleinekaka uppenbaras för honom. Från detta minne följer minnen av hela hans barndom, huset han bodde i, den lilla staden och dess invånare. Detta är temat genom romansviten , via känselportalerna öppnas portaler i minnet.
Categories: Mercury, Singular Spagyric Tinctures, Sun
Tags: cardio-tonic, dreamwork, fever, flu, heart, heat, insomnia, Linden, lucid dreaming, memory, panic attack, restlessness, stress, sun, Tillia Cordata, tree
Description
Take 7-14 drops directly on the tongue or in a little tea when in need.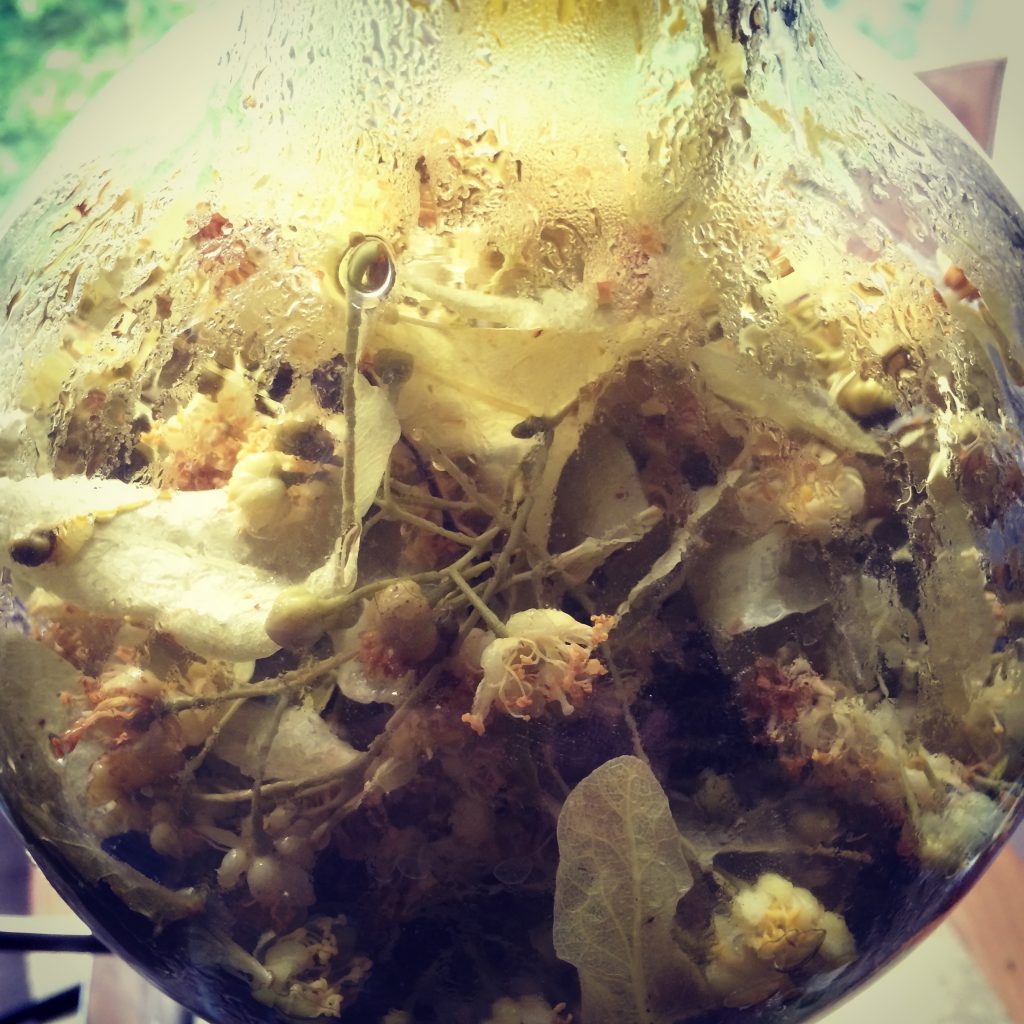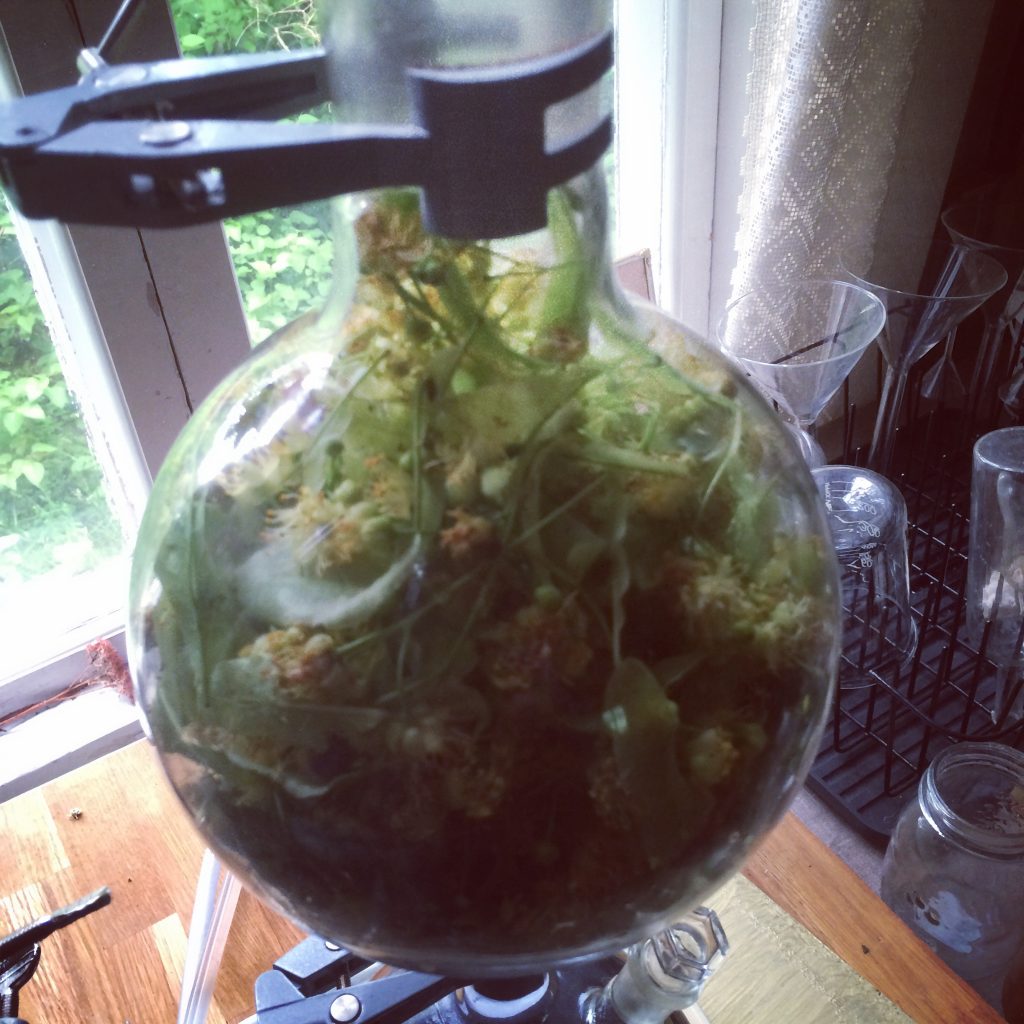 Related Products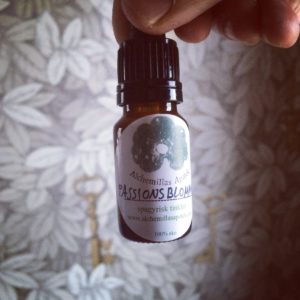 Passionflower
"I remember him with a dark passionflower in his hand, looking at it as no one has ever looked at such a flower, though they might look from the twilight of day until the twilight of night, for a whole life long." – Jorge Luis Borges

Passion flower is helpful in case of anxiety, insomnia and repetitive, compulsive thoughts.

The Spagyrisist and Alchemist talk of the Signature of a plant, Signs of Nature. Nature communicates with us through signs, colors, shapes etcetera.
Purple and white coloration often has to do with the nervous system and the crownchakra.
Another signature is the spiraling little tendrils . Passionflower is excellent to help the mind from going in loops. Very good for people that lie awake thinking in loops, unable to mellow down enough to relax and fall asleep.

This spiraling signature can also be connected to the planet Uranus who travels in a spiraling orbit . The sign Aquarius is ruled by this Planet that emanates a truly electrical energy.
An overly busy mind can lead to tension and anxiety if it spirals out of control.
Passionflower is your friend if you have these tendencies, to enable you to move down into intuition, into the body if you are too much up in the mind for your own good.
150

kr