Saturn Return
This formula gives strength and grace to move through the cosmic initiation towards mastery and intergration of the lessons of life.
Description
Le Retour de Saturne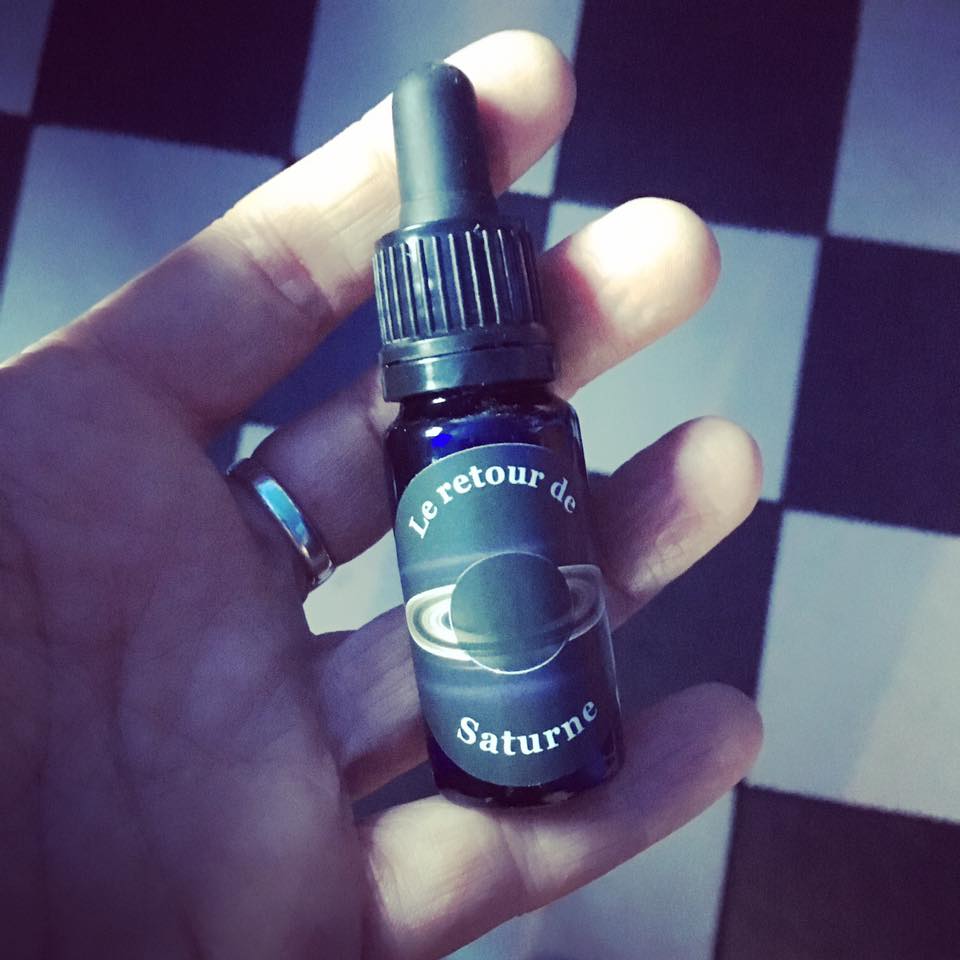 💫🌑
💫
Saturn Return
Spagyric tincture of Mullein, Yarrow, Lavender, All-Heal and Alchemilla.
Related Products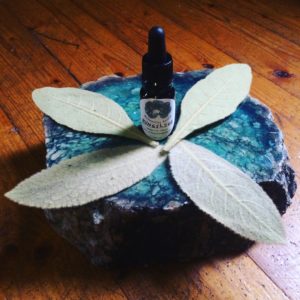 Kungsljus
[:en]Transforming what has turned hard soft again.

Mullein is an excellent remedy for the respiratory tract: lungs, throat and bronchi. The leaves are incredibly soft and it´s medicine is all about softening those things that have turned hard. This action exists on the physical level, as well as mental, emotional and spiritual. Physically, it moistens, softens, and lubricates irritated, dry and inflamed mucosal tissues, primarily in the lungs, and but also in the fluid spaces between the vertebrae (The Mullein-stalk looks like a spine) where the mucous is supposed to be fluid.
In the presence of excess heat there is a tendency to harden. Mullein softens this hardening and facilitates expectoration, easing inflammation and restoring the tone and secretions of the tissues.

The softening of what has turned hard aspect also works on the mental level. Mullein is good for people who are hard on themselves and overly critical in general.
Mullein stalks dipped in wax were used as ceremonial torches by druids. The torch-quality is a signature that Mullein is providing focus, enlightenment and grounding to those who feel they have lost their way or can't see their path. They often feel in the dark and disjointed, and the confusion may cause tension and a sense of abandonment. Mullein is for those who hide their light under cover and those who need a strong backbone.

Herbalist Matthew Wood tells: "Mullein is for people who think too much and congest the mind, or suffer mental tightness following difficult projects. It gives such a person a feeling like the mind is opened up to breezes on a fresh spring day"[:sv]Transformation av det som förhärdats så det blir mjukt igen.

Kungsljus kan användas vid besvär i luftvägarna; lungorna, halsen och bronkerna. Bladen är otroligt mjuka och lite ludna. Kungsljusets lära handlar om att förvandla det som blivit hårt så att det blir mjukt. Denna verkan sker på de fysiska, mentala och själsliga planen samtidigt. Fysiskt så mjukgör och återfuktar kungsljuset irriterade, uttorkade och inflammerade slemhinnor, särskillt i lungorna, men även i de fuktiga mellanrummen mellan ryggradens kotor där det är meningen att det ska vara ett flöde. Kungsljusstjälkarna liknar ju dessutom en ryggrad. Naturen kommunicerar med oss via signaturläran, signs of nature, naturens teckenspråk.

Kungsljusets stöd i att transformera det hårda till att bli mjukt fungerar även på mental nivå. Kungsljus är bra för personer som är hårda mot sig själva och kritiska i allmänhet. Kungsljusstjälkar doppades i vax av druiderna och användes som facklor vid ceremonier. Fackel-signaturen handlar om att Kungsljuset lyser upp ens livsväg, ger fokus och upplysning. Människor som känner sig vilsna känner sig ofta ur led och famlandes i mörkret, det kan skapa spänningstillstånd och en känsla av övergivenhet. Kungsljus är bra för de som går på sparlåga och som behöver lite extra ryggrad.

Matthew Wood skriver att Kungsljus är bra för de som tänker för mycket så att det stockar sig i sinnet, eller för de som blir spända efter komplicerade projekt. Han skriver att kungsljuset ger dessa personer en känsla av att sinnet öppnades upp som av en vårvind.[:]
150

kr