Hydrosol of Pelargonium Graveolens
70 kr
Floral, uplifting aroma
Geranium hydrosol will draw moisture to the skin acting as a wonderful hydrator. It makes a beautiful perfume or body spray. Extremely uplifting and balancing for the emotional body.
Cooling for hot flashes, especially when blended with Peppermint Hydrosol, as either a spritzer or in a glass of cool water.
Balancing to the emotions and the endocrine system. Very good for PMS.
Acts as a cellular regenerative, so Geranium Hydrosol is a toner of choice for mature skin.
Anti-inflammatory, useful for sunburns, rosacea, rashes, any condition where redness or heat is present; even broken capillaires.
It is also hemostatic (slows or stops bleeding) so it is very effective to clean cuts, wounds and "kid injuries".
Energetically, it balances the twin spirits of male/female.
Soothes melancholia and soothing to the soul.
Category: Hydrosols
Tags: balancing, beauty, Dr Westerlund, Geranium, hydrating, melancholia, moisturizing, Pelargonium Graveolens, PMS, skin, venus
Description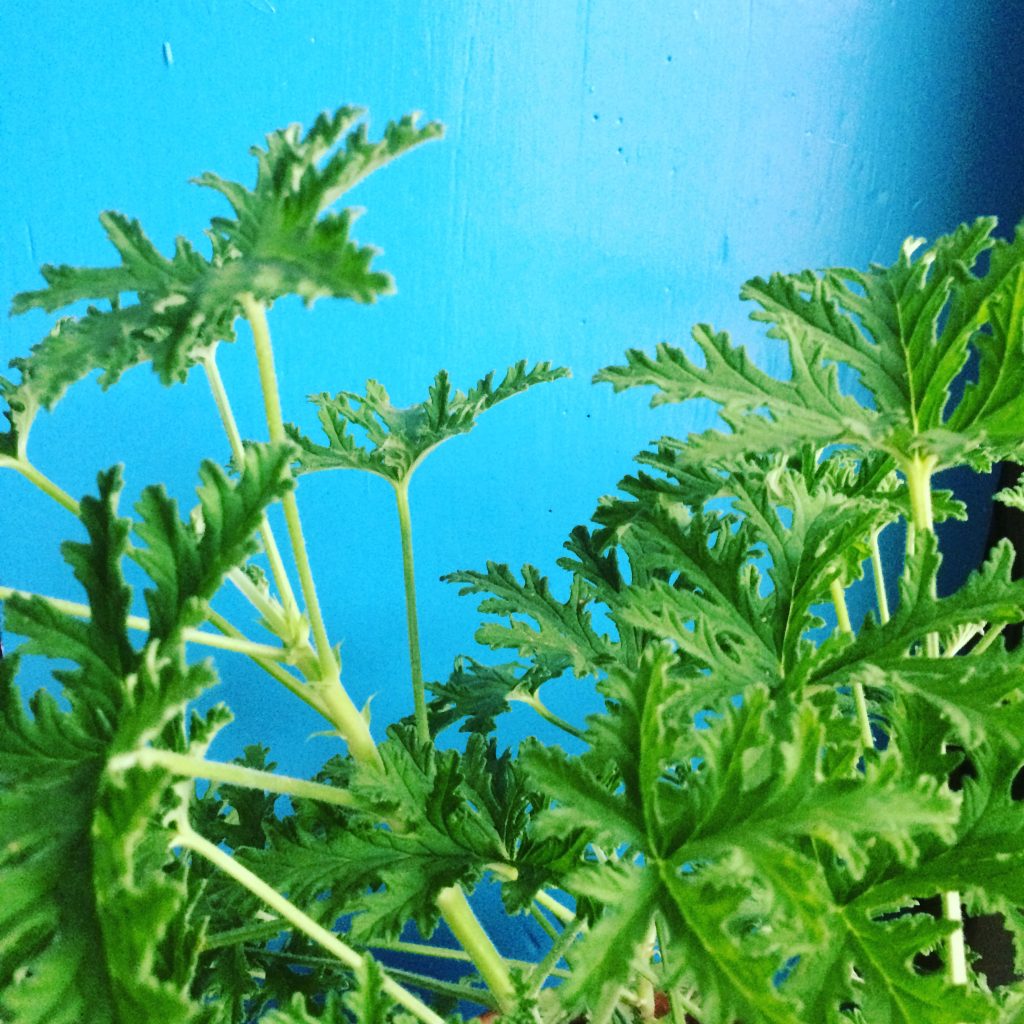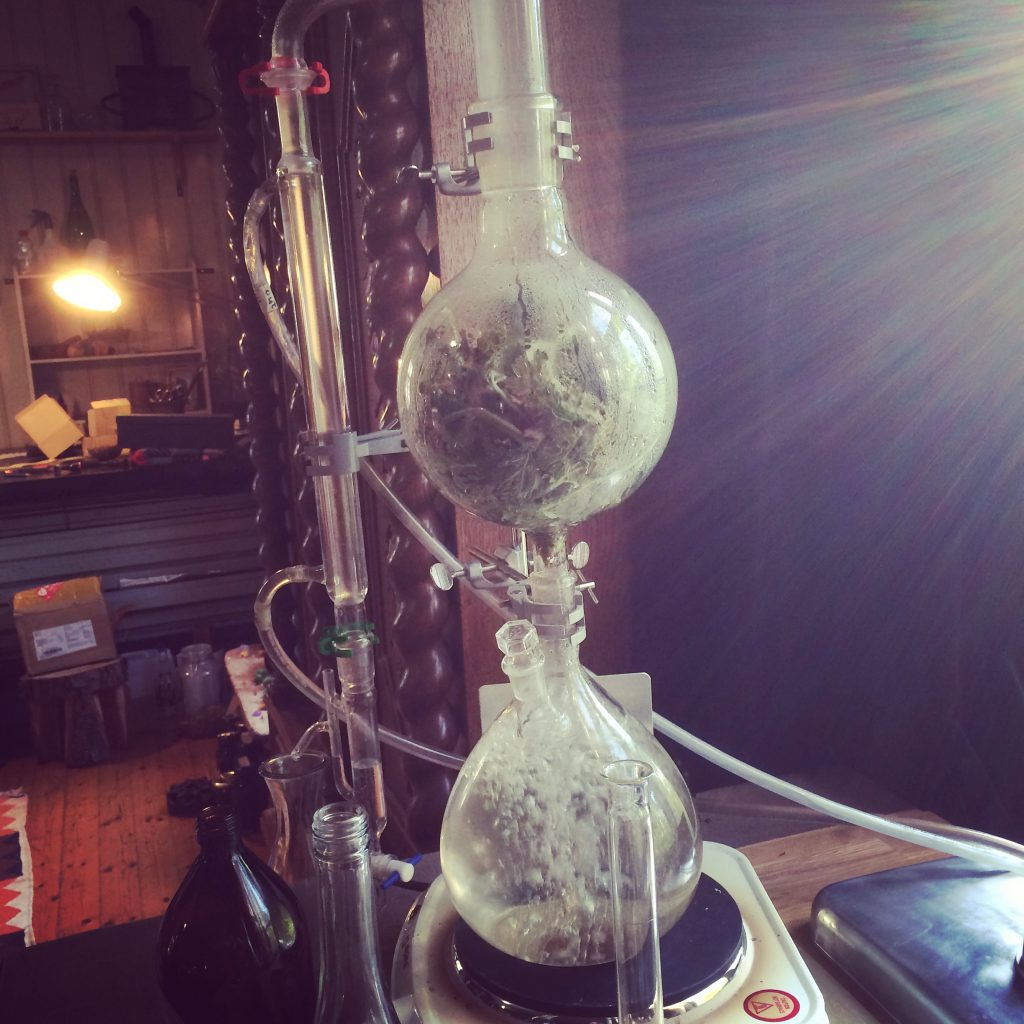 Related Products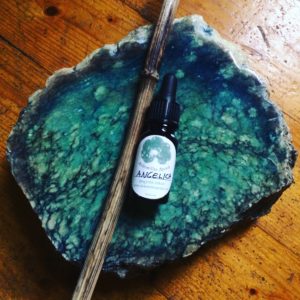 Angelica
[:en]As above – So below

Angelica is bitter, warming and aromatic.
It can be useful in treatment of swellings, inflammations and glandular indurations, particularly of the head and neck region. Good for circulation, for cold hands and feet. Used for fever.
It is good for anguish, spasms, nervous excitation and fatigue; calms excess in both the sympathetic and parasympathetic branches of the autonomic nervous system. It is good for PMS and excessive bleeding while menstruating.
Can be used for for arthritis and gout. Good for the liver, increases digestion and metabolism of oil and production of bile, hence increases digestion and nutrition. It relaxes the throat and makes it easier to take long deep breaths. It simultaneously opens the imagination and the mind when prana (life force through breath) can flow.

Angelica is an important Shamanic plant among the Saami people of the North.
In Native American herbalism it is referred to as a "Bear Medicine". Just as the bear goes into hibernation through the winter, bear medicine usually relax the mind, open the imagination and bring people into dreamtime. Angelica certainly has this capacity.
Bears eats these roots upon awakening in spring to wake up, clear their throat and start rebuilding their mass.

I see Angelica as an embodiment of the Alchemical device "As above so below".
The deep aromatic root and the umbrella-like flower full of starlike seeds are connected through a hollow stem, a channel connecting the heaven and the earth. This is one of the effects the Spagyric Tincture may have upon you – making you feel like this channel.
Angelica connects you with your guardian angel, or if you prefer to call it your higher self.[:sv]Så som ovan – så och nedan

Kvanne är bitter, värmande och aromatisk.
Kan användas vid svullnader, inflammationer, särskilt i nack- och huvudregionen samt svullnade lymfkörtlar. Bra för cirkulationen, kalla händer och fötter.
Kan användas vid feber, ångesttillstånd, när man är nervöst uppjagad eller vid utmattning. Kvanne lugnar både det sympatiska och parasympatiska nervsystemet. Bra vid PMS och vid kraftig menstruationsblödning.
Kan användas vid artros och gikt. Bra för levern, matsmältningen och gallproduktionen.
Avslappnande för halsen och underlättar djupandning. När prana kan flöda (livskraft via andetaget) främjas fantasin och sinnet öppnas.

Kvanne är en viktig helande ört för shamanerna i norr, bla samerna. Hos de nordamerikanska indianerna hör kvanne till Björn-medicinerna.
På samma vis som björnen går i ide , har björn-medicinen en avslappnande verkan på sinnet, fantasin väcks och kontakten med drömtiden stärks.
Björnar äter kvannerötter när de vaknar på våren för att ta djupa andetag och för att stärka sig.

Jag upplever Kvanne som förkroppsligandet av den alkemiska devisen: Så som ovan- så och nedan. Den armotaiska roten och den paraply-formade
blomman full av stjärnlika frön förbinds av en ihålig stjälk, en kanal mellan himmel och jord. Angelica stärker förbindelsen med vår skyddsängel, eller
högre jag.[:]
150

kr