Hydrosol of Pelargonium Graveolens
70 kr
Floral, uplifting aroma
Geranium hydrosol will draw moisture to the skin acting as a wonderful hydrator. It makes a beautiful perfume or body spray. Extremely uplifting and balancing for the emotional body.
Cooling for hot flashes, especially when blended with Peppermint Hydrosol, as either a spritzer or in a glass of cool water.
Balancing to the emotions and the endocrine system. Very good for PMS.
Acts as a cellular regenerative, so Geranium Hydrosol is a toner of choice for mature skin.
Anti-inflammatory, useful for sunburns, rosacea, rashes, any condition where redness or heat is present; even broken capillaires.
It is also hemostatic (slows or stops bleeding) so it is very effective to clean cuts, wounds and "kid injuries".
Energetically, it balances the twin spirits of male/female.
Soothes melancholia and soothing to the soul.
Category: Hydrosols
Tags: balancing, beauty, Dr Westerlund, Geranium, hydrating, melancholia, moisturizing, Pelargonium Graveolens, PMS, skin, venus
Description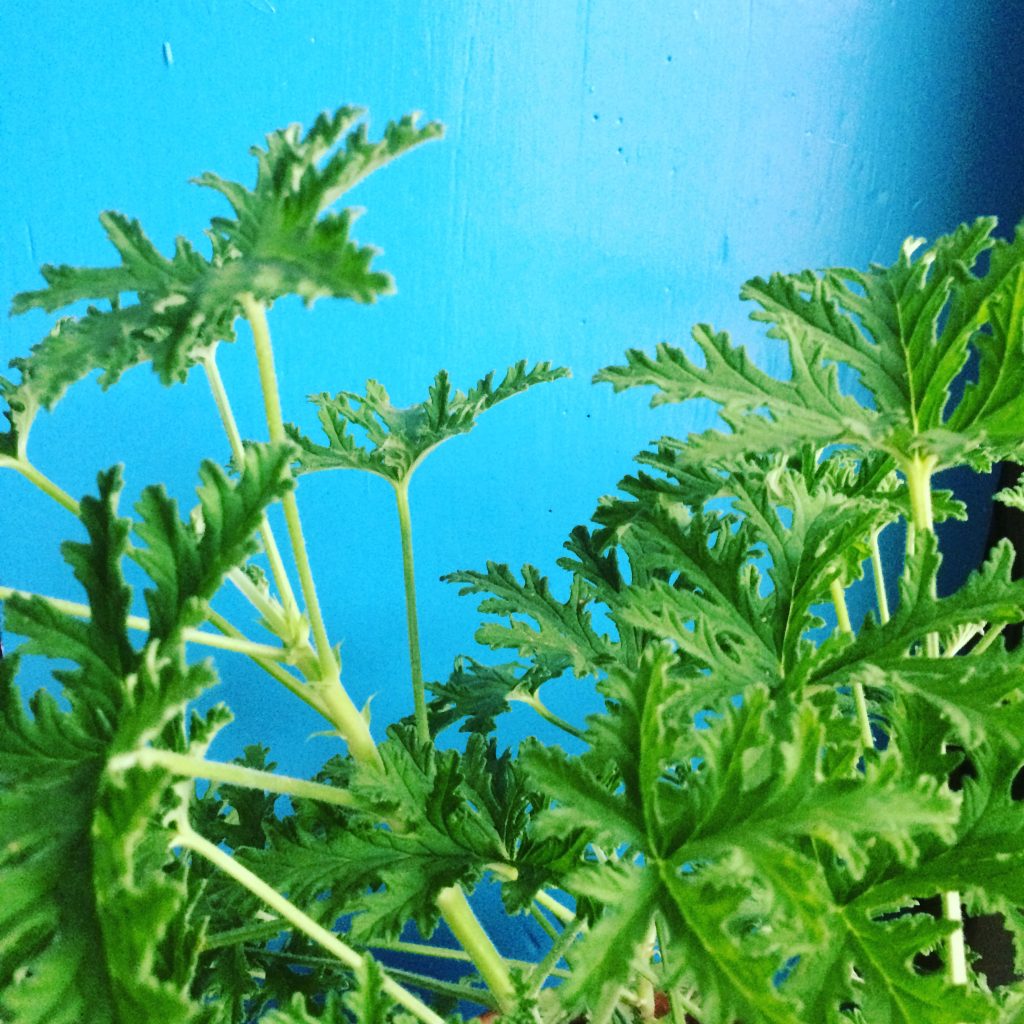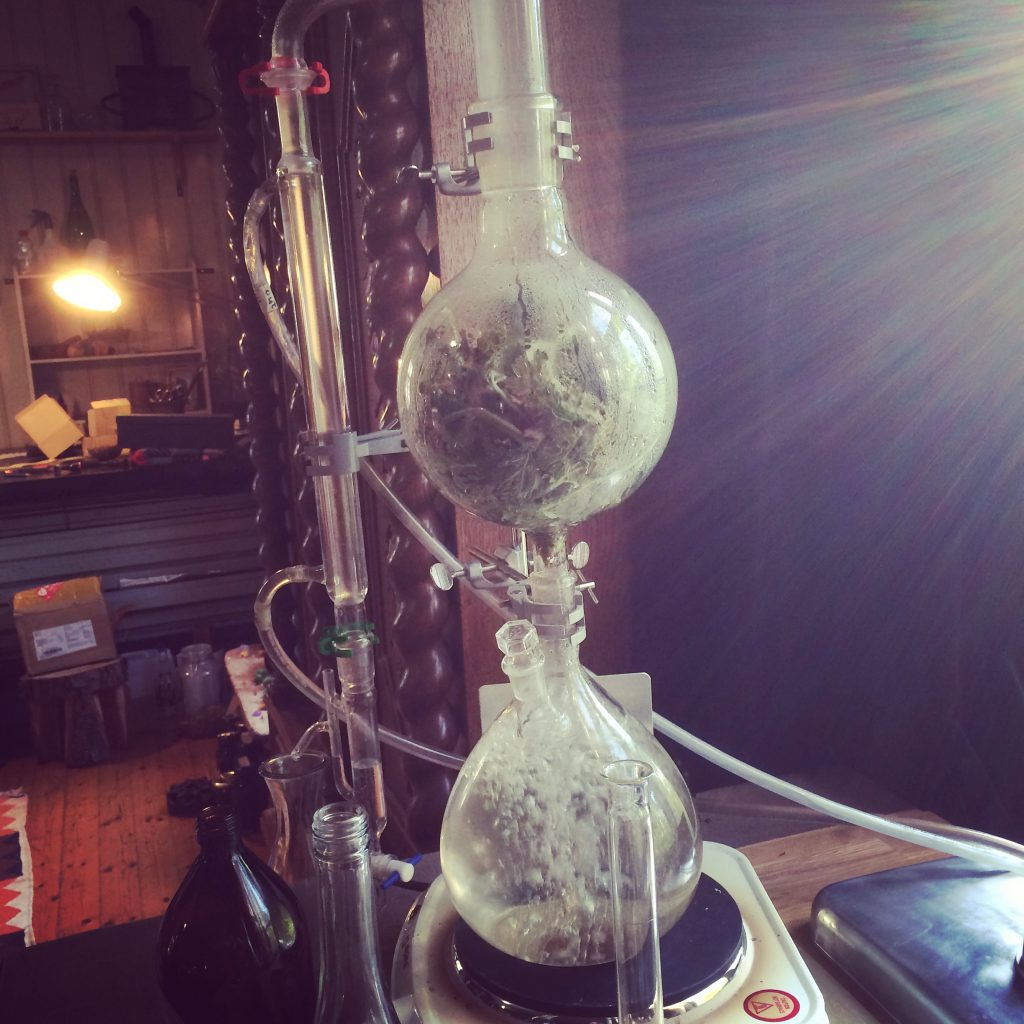 Related Products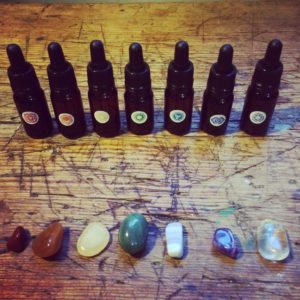 7 Chakras
[:en]This is a series of spagyric formulas dedicated to the 7 chakras.
The seven chakras are the centers through which energy flows in our bodies. The chakras can be described as spinning wheels of light. In sanskrit chakra means circle, symbolising the endless rotation of shakti.
The spagyric formulas created for each chakra can be used in many different ways.
Create your own practice and rituals.
Perhaps chant the mantra or seed-sound corresponding to each chakra, visualize the color or yantra, do yoga connected to each chakra or just connect with the chakra within.
There may be a few chakras needing extra attention and strengthening and one decides to work with those for a while.
There is much information on the word wide web if you need to research. A good book is "Wheels of Life" by Anodea Judith. I write a few keywords to each chakra-elixir, starting from the root and ending at the crown.
All chakras at a special price 700 kr + shipping.
Otherwise 150 kr each, please specify which ones you want to order.[:sv]Detta är en serie spagyriska elixir dedikerade till de 7 chakrana.
De 7 chakrana är de centrum genom vilka energi flödar genom våra kroppar. Chakrana kan beskrivas som snurrande hjul av ljus. På sanskrit betyder chakra cirkel och symboliserar den oändliga rotationen av Shakti.
De spagyriska elixiren har skapats för varje chakra och kan användas på många olika vis. Skapa din egen praktik och ritualer.
Man kan till exempel intonera mantrat eller vokalen som hör till varje chakra, visualisera färgen eller yantrat, göra yoga, meditera eller på andra vis aktivera sina chakran i samband med att man tar elixir.
Kanske väljer man att fokusera på ett eller några chakran man vill stödja extra mycket under en period.
Det finns information att finna på nätet om chakrasystemet.
Anodea Judith har skrivit bra böcker i ämnet. "Livets hjul" till exempel.
Jag skriver några nyckelord vid varje beskrivning av chakraelixiren, från roten till kronan.
Specialerbjudande
700 kr + frakt för alla chakraelixiren. Annars 150 kr + frakt styckvis. Var vänlig skriv vilket eller vilka chakraelixir du vill beställa. Du kan även beställa via mail.[:]
150

kr