Alchemillas Apotek
Spagyric tinctures, hydrosols, formulas and services.
For more information and inquieries, please send an email.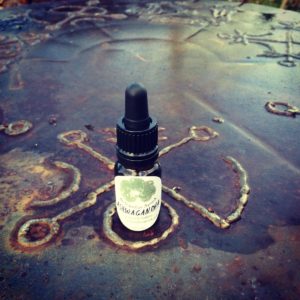 Ashwagandha
"The best cure for insomnia is to get a lot of sleep." – W.C. Fields

Ashwagandha strengthens the immune system, the male and female reproductive system and is especially helpful in case of a burned out nervous system. Ashwagandha is used to tone, support, and revitalize bodily functions. It is an adaptogene with a paradoxical dual capacity to energize and calm at the same time.

Stress can cause fatigue, often manifesting as "hyper" signs like agitation and difficulty sleeping. By providing a nourishing yet energizing effect, the nervous system is soothed and supported.
When the stress doesn't impact the nervous system as strongly, the "hyper" signs will naturally resolve over time, allowing for a calming effect. This quality of Ashwagandha makes it rejuvenating.

Ashwagandha is incredible for the person who has burned the candle at both ends, or to come back after a period of illness. It is one of the most famous ayurvedic herbs. It helps a person to have stronger benefits from rest and sleep.
150

kr