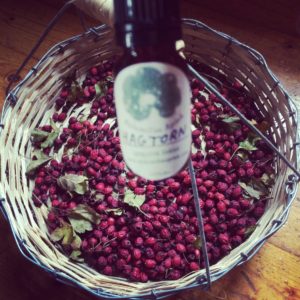 Hawthorn
"It's only with the heart one sees clearly, for what's essential is invisible to the eye."
Antoine de Saint-Exupéry

Hawthorn berry is a heart-tonic for the physical heart including arteries and veins. It has a normalizing effect on cholesterols and the coronary circulation. Hawthorn improves the nutrition, energy reserve, and energy release of the heart muscle.
Hawthorn is cooling and anti-inflammatory.

Stress and mental tension often underlying heart problems. By reducing heat, hawthorn lessens restlessness, irritability, anxiety and nervousness that sometimes accompany heart conditions. Hawthorn brings focus by connecting with the heart.

Hawthorn is centering and connects us to our emotional heart. When the mind is taking over, overriding the wisdom of the heart, we suffer. The secret is to be present, relocating the consciousness from the mind to the heart, as it is actually the main organ of perception. We then intuitively know our life's purpose. Tune in to the centre of your inner universe – listen to the wisdom of your heart and use it as a compass when navigating through life.
150

kr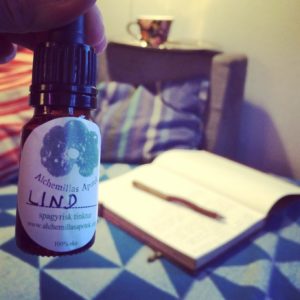 Linden
"Love is space and time measured by the heart." – Marcel Proust
Hjärtats minne

Lindblom kyler inre hetta, feber och när huden hettar. Den är också behjälplig vid rastlöshet, hyperaktivitet och panikångest.
Lindblom stödjer andningsvägarna, bra att ta till vid influensa och för att få upp slem och snor som sitter djupt.

Lindblom lugnar nerverna och hjärtat och är bra för att drömma lucida drömmar. Lindblom är bra för den typ av ångest som känns i hjärtat, sömnlöshet och stress. Lindblom verkar sederande.

Marcel Proust var den första att mynta begreppet "Ofrivilliga minnen" i romansviten "På spaning efter de tid som flytt". Proust såg dessa ofrivilliga minnen innehålla det förgågnas essenss, som han ansåg saknades i ett frivilligt minne. I romanen beskriver han en händelse där han äter en lindblomstedoppad madeleinekaka, och ett barndomsminne av att äta en lindblomstedoppad madeleinekaka uppenbaras för honom. Från detta minne följer minnen av hela hans barndom, huset han bodde i, den lilla staden och dess invånare. Detta är temat genom romansviten , via känselportalerna öppnas portaler i minnet.
150

kr