Linden
150 kr
"Love is space and time measured by the heart." – Marcel Proust
Hjärtats minne

Lindblom kyler inre hetta, feber och när huden hettar. Den är också behjälplig vid rastlöshet, hyperaktivitet och panikångest.
Lindblom stödjer andningsvägarna, bra att ta till vid influensa och för att få upp slem och snor som sitter djupt.

Lindblom lugnar nerverna och hjärtat och är bra för att drömma lucida drömmar. Lindblom är bra för den typ av ångest som känns i hjärtat, sömnlöshet och stress. Lindblom verkar sederande.

Marcel Proust var den första att mynta begreppet "Ofrivilliga minnen" i romansviten "På spaning efter de tid som flytt". Proust såg dessa ofrivilliga minnen innehålla det förgågnas essenss, som han ansåg saknades i ett frivilligt minne. I romanen beskriver han en händelse där han äter en lindblomstedoppad madeleinekaka, och ett barndomsminne av att äta en lindblomstedoppad madeleinekaka uppenbaras för honom. Från detta minne följer minnen av hela hans barndom, huset han bodde i, den lilla staden och dess invånare. Detta är temat genom romansviten , via känselportalerna öppnas portaler i minnet.
Categories: Mercury, Singular Spagyric Tinctures, Sun
Tags: cardio-tonic, dreamwork, fever, flu, heart, heat, insomnia, Linden, lucid dreaming, memory, panic attack, restlessness, stress, sun, Tillia Cordata, tree
Description
Take 7-14 drops directly on the tongue or in a little tea when in need.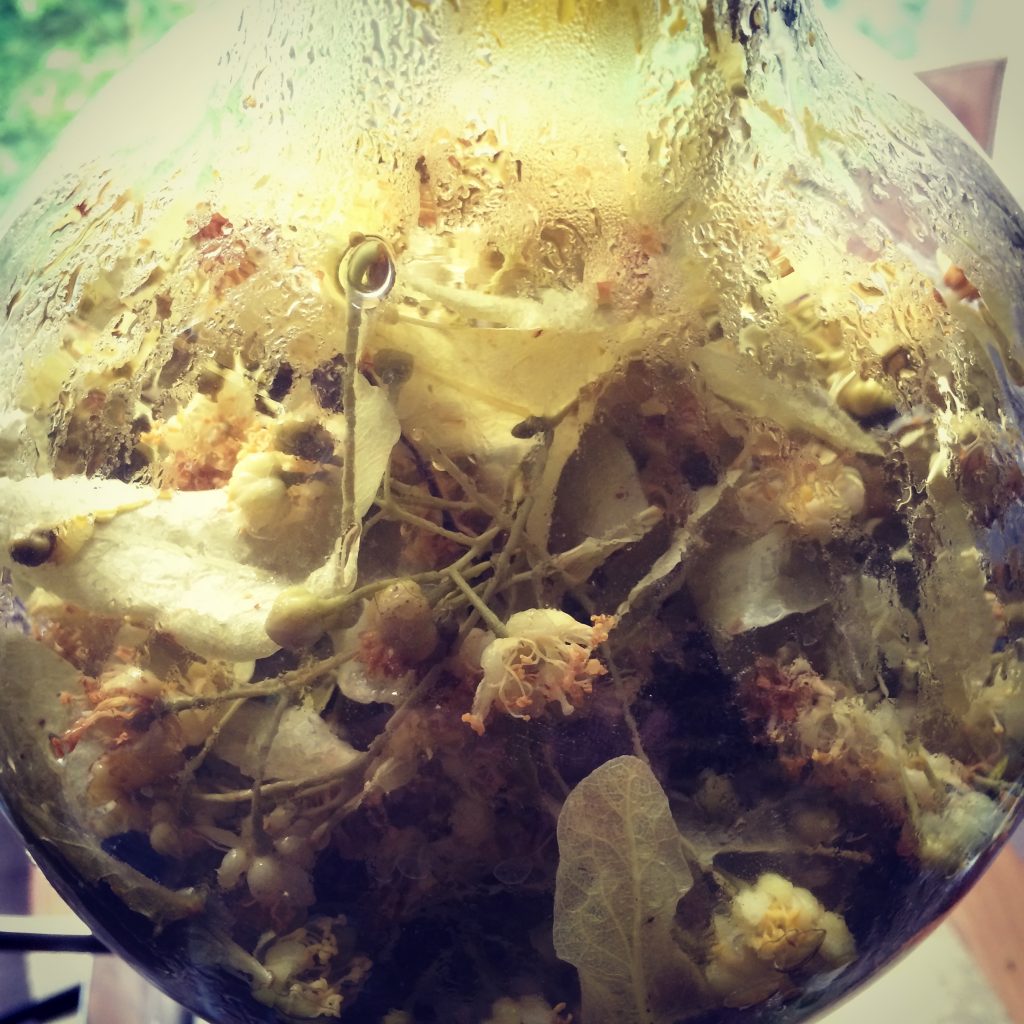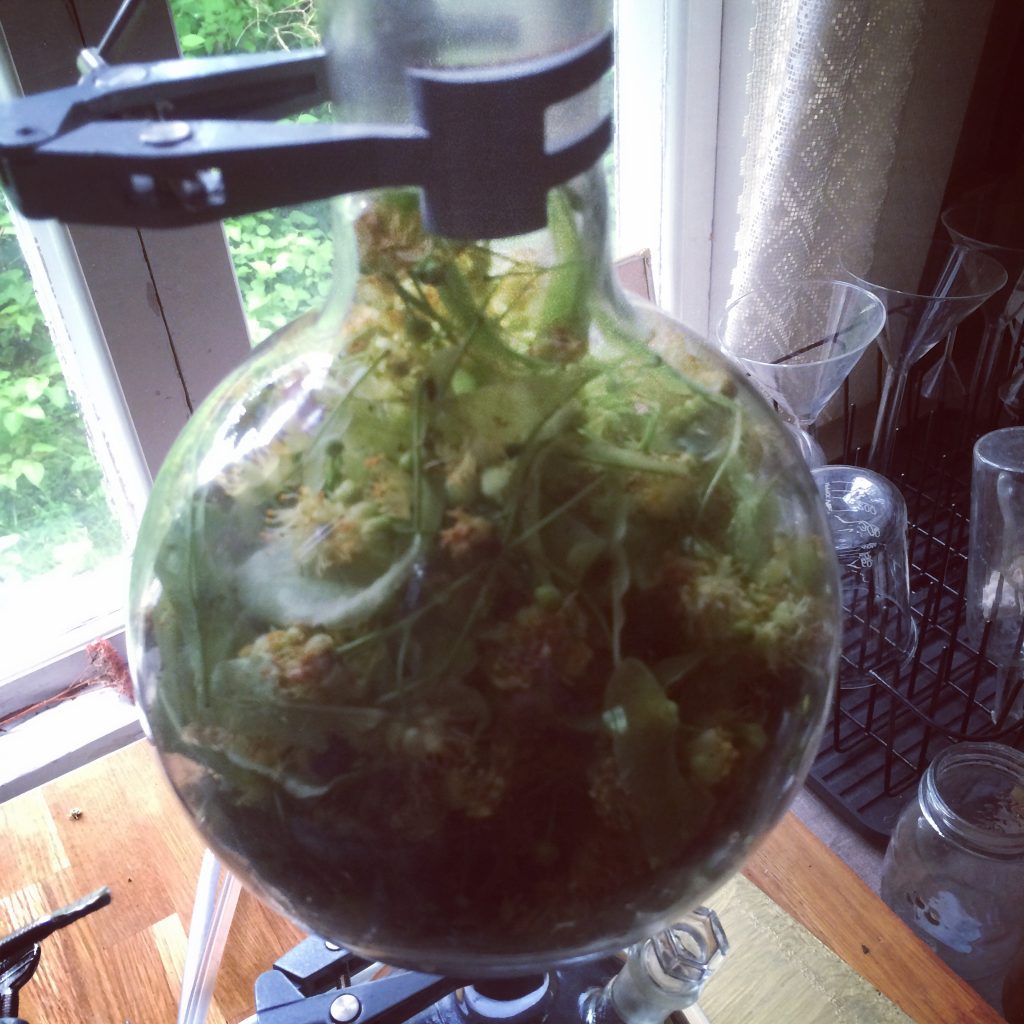 Related Products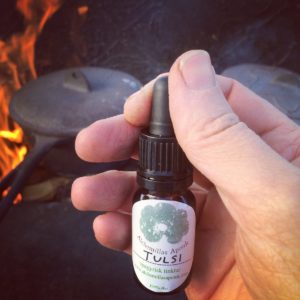 Sacred Basil
Hindus regard Sacred Basil as an earthly manifestation of the goddess Tulsi, offering divine protection.

Sacred Basil or Tulsi as it is also called, is strengthening for the immune system. It is a diaphoretic, meaning that it helps to gently raise the body temperature in order to effectively break a fever. Being that, it is also potently anti-viral, anti-bacterial, and anti-inflammatory, it is highly useful in a wide range of coughs, colds, flues, and general feelings of being "unwell."
It is commonly being used today for its effects on blood sugar regulation and Type II diabetes- this likely being in conjunction with its tonifying effects on the adrenal glands, lowering stress, and strengthening digestion.

Tulsi is an excellent adaptogen to strengthen the adrenal glands, lower cortisol and stress and to calm the mind.

In Plant Spirit Healing, Sacred Basil is used for the soul. The soul, as being distinct from the spirit, is the aspect of our being that is constantly connected with the divine source of creation. It is our true nature and holds within it the blueprint for our life purpose.
By strengthening our connection with the soul, Sacred Basil helps us to reclaim our connection with nature, direct connection to the divine, and walking the path that we are meant to walk.
150

kr