Linden
150 kr
"Love is space and time measured by the heart." – Marcel Proust
Hjärtats minne

Lindblom kyler inre hetta, feber och när huden hettar. Den är också behjälplig vid rastlöshet, hyperaktivitet och panikångest.
Lindblom stödjer andningsvägarna, bra att ta till vid influensa och för att få upp slem och snor som sitter djupt.

Lindblom lugnar nerverna och hjärtat och är bra för att drömma lucida drömmar. Lindblom är bra för den typ av ångest som känns i hjärtat, sömnlöshet och stress. Lindblom verkar sederande.

Marcel Proust var den första att mynta begreppet "Ofrivilliga minnen" i romansviten "På spaning efter de tid som flytt". Proust såg dessa ofrivilliga minnen innehålla det förgågnas essenss, som han ansåg saknades i ett frivilligt minne. I romanen beskriver han en händelse där han äter en lindblomstedoppad madeleinekaka, och ett barndomsminne av att äta en lindblomstedoppad madeleinekaka uppenbaras för honom. Från detta minne följer minnen av hela hans barndom, huset han bodde i, den lilla staden och dess invånare. Detta är temat genom romansviten , via känselportalerna öppnas portaler i minnet.
Categories: Mercury, Singular Spagyric Tinctures, Sun
Tags: cardio-tonic, dreamwork, fever, flu, heart, heat, insomnia, Linden, lucid dreaming, memory, panic attack, restlessness, stress, sun, Tillia Cordata, tree
Description
Take 7-14 drops directly on the tongue or in a little tea when in need.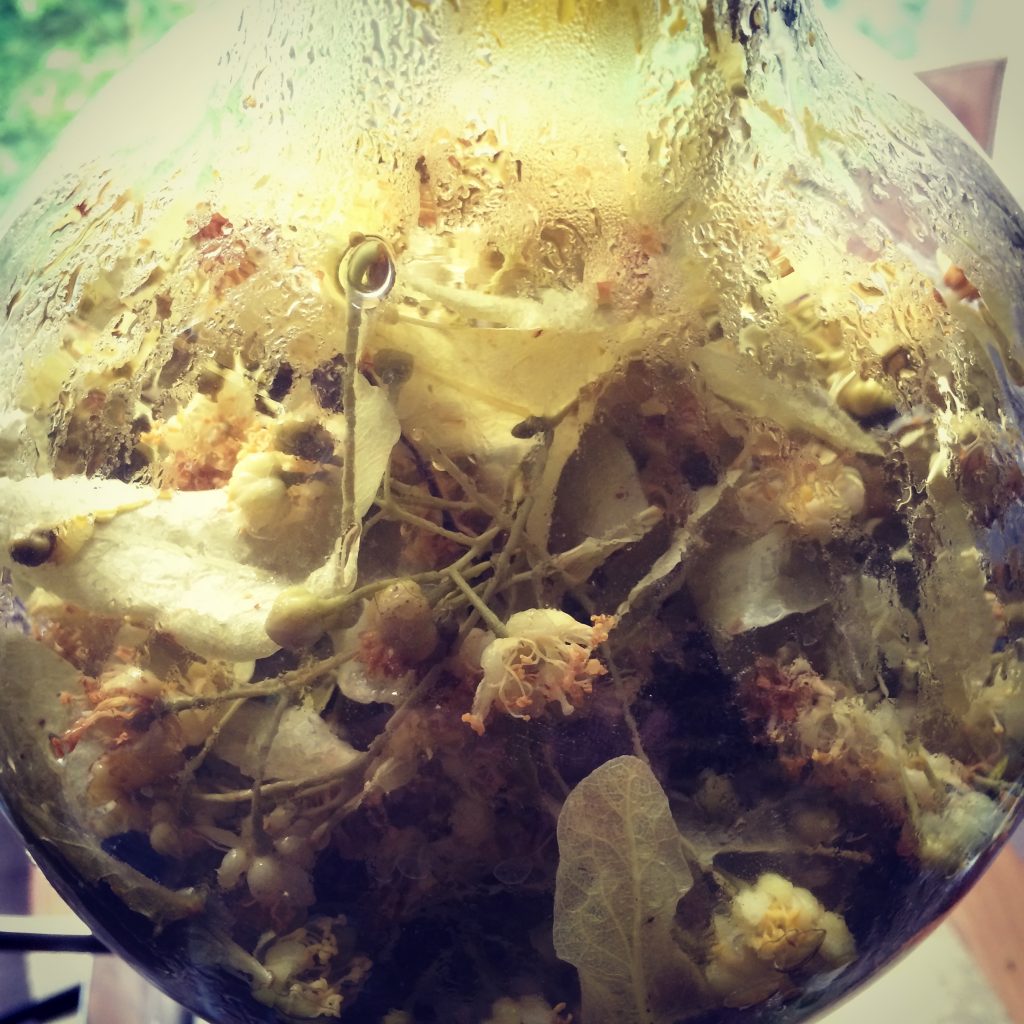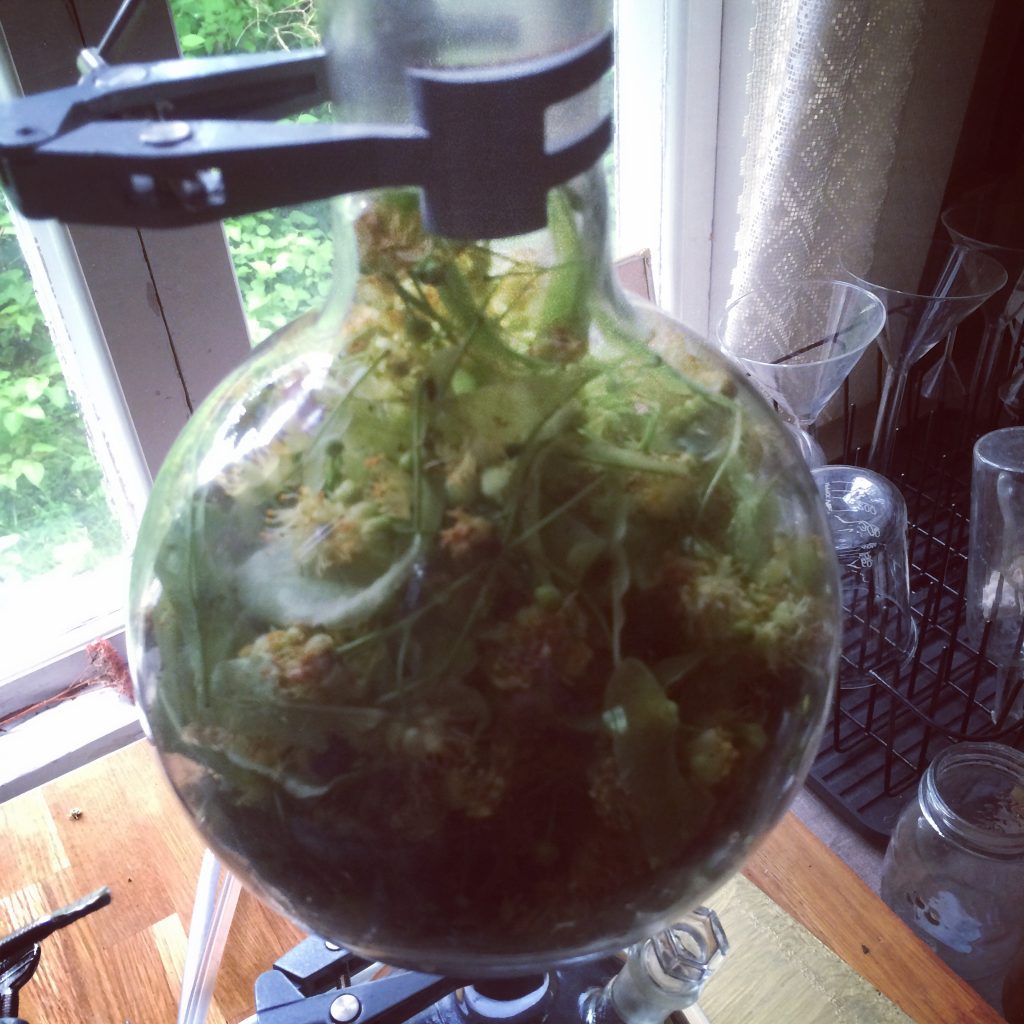 Related Products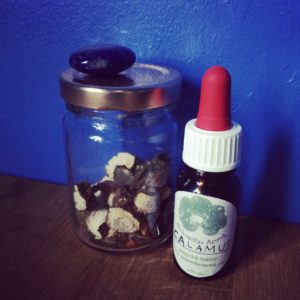 Calamus
[:en]The power to speak


Calamus root is aromatic and bitter. It is used for throat colds, sore throats, irritable coughs, laryngitis, chest colds, and head colds. It is considered an effective antihistamine; clearing stuffy sinuses and helping to dispel mucous. It is good when you've lost your voice and for singers or people who work with the voice.
It is also good for libido in both sexes. It also has a reputation in Ayurveda for benefitting conditions in the aging prostate. According to herbalist Henriette Kress "Calamus is astonishing for the pain from endometriosis. One of the few herbs we have for that; cherish it…"


Calamus also excels as a relaxant, despite its stimulating properties. "Stimulant" and "relaxant" shouldn't be seen a contradictory (uses occupying opposite ends of a polarity): stimulating herbs increase the expression of the vital force, while relaxants ease the resistance to that expression. They work together in a complimentary fashion to achieve the same end: better flow of energy and vitality.
Calamus can be incredibly effective in treating anxiety and is especially helpful in finding one's voice and expression.

Calamus promotes circulation to the brain, sharpens memory, enhances awareness, and increases communication. The yogic name, Vacha, means "speech" and refers to its action on the fifth chakra and its propensity to help you speak from your highest consciousness.
Clarity, centering, perspective. Expressing one's truth. This is what the teachings of Calamus is about.[:sv]ABRAKADABRA – jag skapar det jag uttrycker
Ordens magi


Kalmusroten är aromatisk och bitter. Den används vid halsont, halsfluss, irriterande hosta, förkylning och huvudvärk som liksom känns tjock och svullen. Den används som en effektiv antihistamin, den städar täppta bihålor och för ut slemmet. Kalmus är bra om man tappat rösten och för de som sjunger eller använder rösten på annat vis.
Den är också libidohöjande för båda könen. Inom ayurveda anses kalmusroten förebygga prostatabesvär. Henriette Kress skriver att kalamus är överlägsen vid smärtor av endometrios.


Kalmusroten är överlägsen både som en avslappnande och stimulerande ört. "Stimulerande" och "avslappnande" bör inte ses som en paradox, det är bara ytterligheterna av en polaritet. Stimulerande örter ökar den vitala kraftens uttryck medan avslappnande örter sänker motståndet av samma kraft. Polariteterna samverkar för samma resultat: Ett bättre flöde av livsenergi och vitalitet. Kalmusroten är otroligt ångestdämpande.
Särskillt värdefull är kalmusroten i att stödja ens uttryck och i att hitta sin egen röst.

Kalmusroten främjar cirkulationen till hjärnan, är bra för minnet, stärker medvetandet och stödjer förmågan att kommunicera. Det yogiska ordet, Vacha, betyder "tal" och anspelar på femte chakrat och förmågan att tala från ens högsta medvetande.
Klarhet, centrering, perspektiv. Att uttrycka ens sanning. Det är det kalmusrotens medicin handlar om.[:]
150

kr