Linden
150 kr
"Love is space and time measured by the heart." – Marcel Proust
Hjärtats minne

Lindblom kyler inre hetta, feber och när huden hettar. Den är också behjälplig vid rastlöshet, hyperaktivitet och panikångest.
Lindblom stödjer andningsvägarna, bra att ta till vid influensa och för att få upp slem och snor som sitter djupt.

Lindblom lugnar nerverna och hjärtat och är bra för att drömma lucida drömmar. Lindblom är bra för den typ av ångest som känns i hjärtat, sömnlöshet och stress. Lindblom verkar sederande.

Marcel Proust var den första att mynta begreppet "Ofrivilliga minnen" i romansviten "På spaning efter de tid som flytt". Proust såg dessa ofrivilliga minnen innehålla det förgågnas essenss, som han ansåg saknades i ett frivilligt minne. I romanen beskriver han en händelse där han äter en lindblomstedoppad madeleinekaka, och ett barndomsminne av att äta en lindblomstedoppad madeleinekaka uppenbaras för honom. Från detta minne följer minnen av hela hans barndom, huset han bodde i, den lilla staden och dess invånare. Detta är temat genom romansviten , via känselportalerna öppnas portaler i minnet.
Categories: Mercury, Singular Spagyric Tinctures, Sun
Tags: cardio-tonic, dreamwork, fever, flu, heart, heat, insomnia, Linden, lucid dreaming, memory, panic attack, restlessness, stress, sun, Tillia Cordata, tree
Description
Take 7-14 drops directly on the tongue or in a little tea when in need.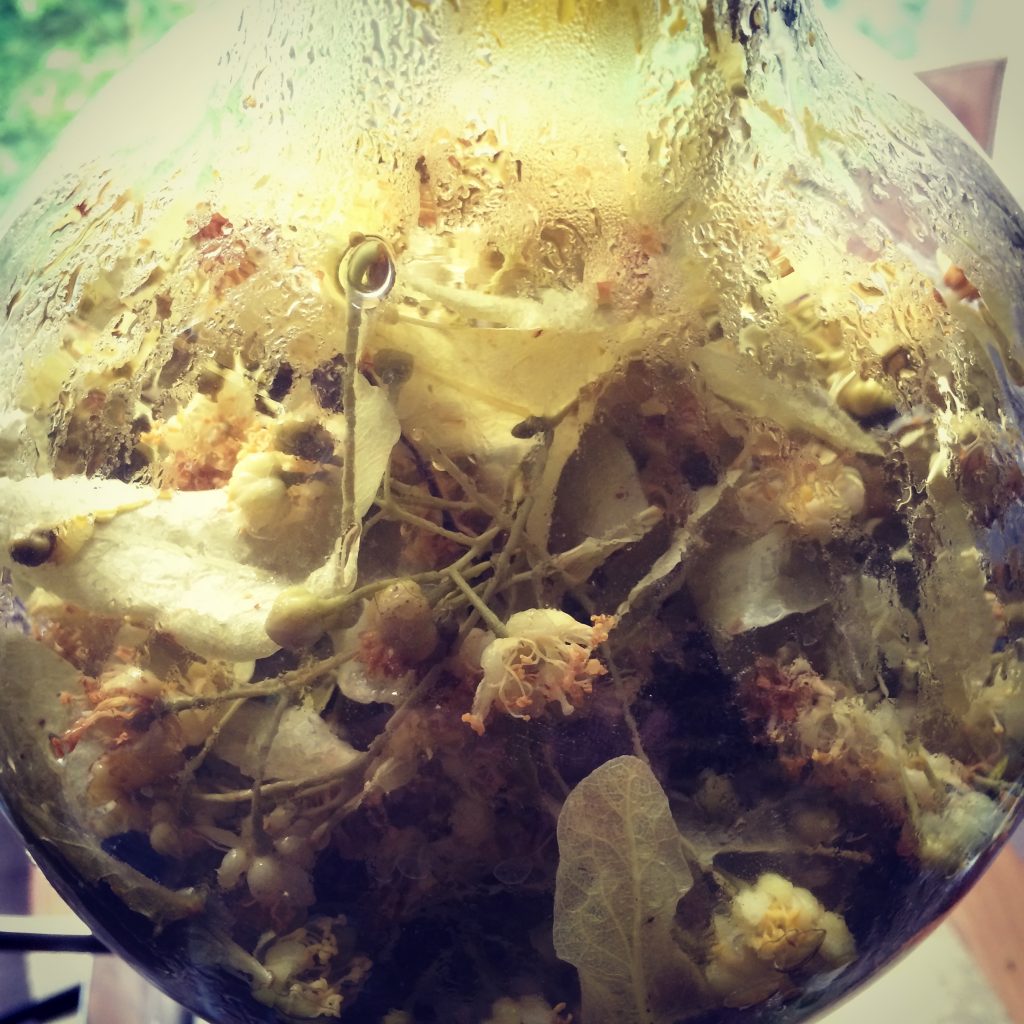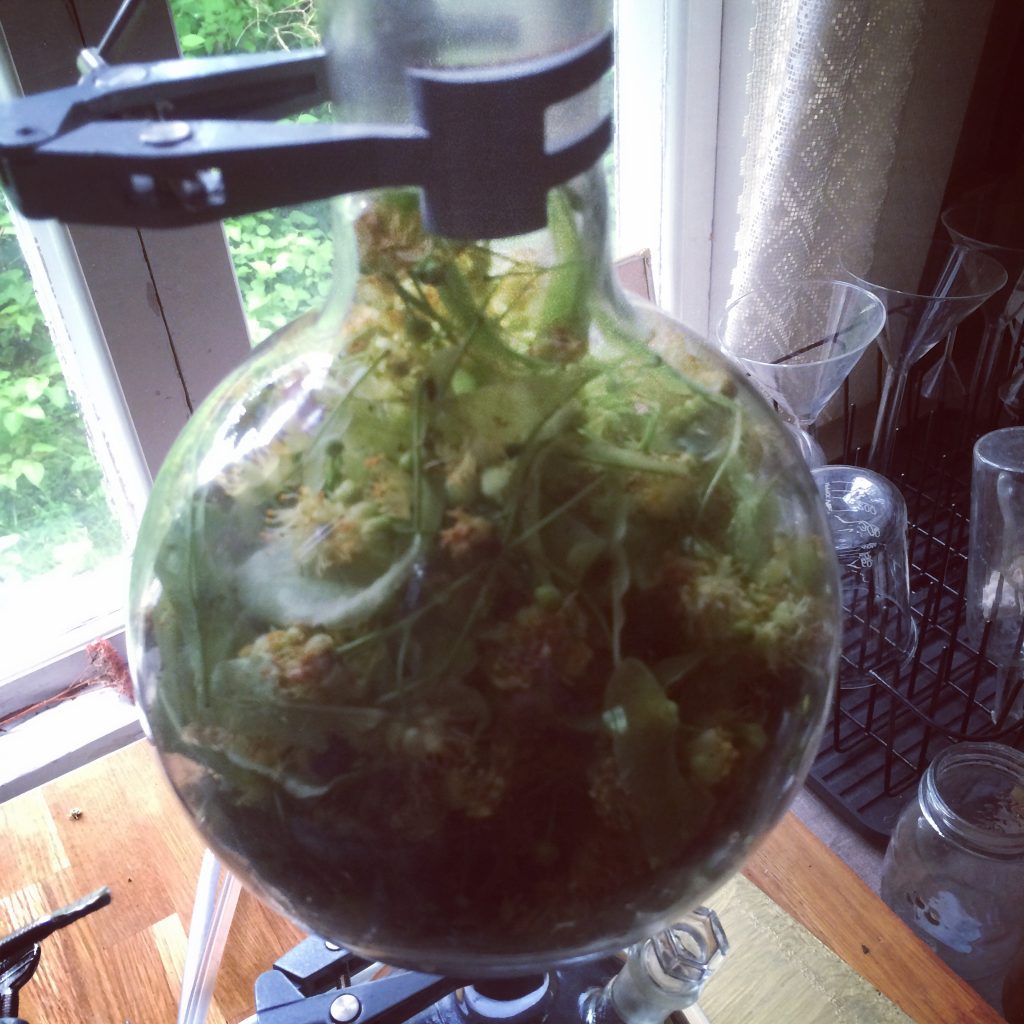 Related Products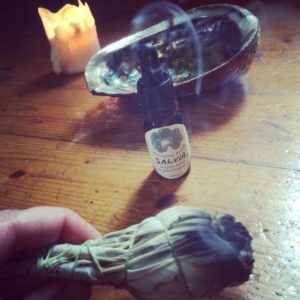 Sage
[:en]Sage is for the practicing mystic – I walk my talk

Sage is used for irritations and inflammations of the throat and respiratory system. Sage has an action on the liver, gallbladder and the digestive system and helps the liver to break down fat. Regulates sweating.

Purification of the self and purity in communication. Support in delivering our messages. Sage reconnects us to who we are and helps us to recognise wisdom in everything. How each reflection of life is a reflection of our own nature, as we hold the whole universe within our own being.

Sage helps with integration of the spiritual and the physical worlds together, dissolving the boundary between the mundane and the sacred, helping to bring knowledge into the heart where it can transform into wisdom. Sage is a wise plant teacher of many secrets.
[:sv]Salvia är för den praktiserande mystikern – I walk my talk

Salvia används vid inflammation och irritation i halsen och luftvägarna. Salvia verkar på levern, gallan och matsmältningen genom att hjälpa levern att bryta ner fett. Salvia hjälper till att reglera svettning.

Salvia främjar klarhet i kommunikationen. Den stödjer oss att leverera vårat budskap. Salvia hjälper oss att knyta an med vårt sanna jag och att upptäcka visdomen som finns i allt runt om kring oss och uppenbarar att alla reflektioner av livet är reflektioner av oss själva, ty vårat väsen innehåller hela universum.

Salvia stödjer oss att integrera den andliga och den fysiska verkligheten så den blir till en värld. Den upplöser gränsen mellan det vardagliga och det heliga och stödjer oss att förankra kunskapen i hjärtat där den kan transformeras till visdom. Salvia kan bli en inre lärare.[:]
150

kr