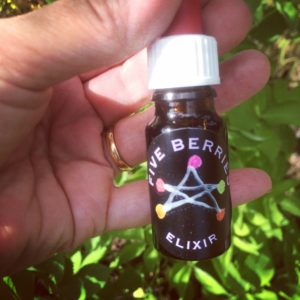 5 Berries Elixir
"Medicine prepared in the stars and the stars become the medicine."
-Paracelsus
The fruit ; the berry, carries the wisdom and knowledge of life. The seed of life. Reincarnation and rebirth into new form. Life is transformation. The formula of the five berries is a unity of the five elements. It connects us with the eternal wisdom and the guiding light and intelligence of nature. Stars within the seeds and the seeds within the stars.
150

kr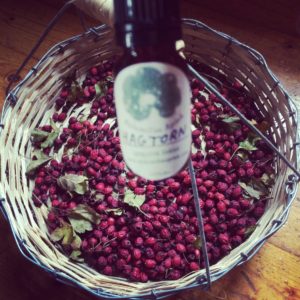 Hawthorn
"It's only with the heart one sees clearly, for what's essential is invisible to the eye."
Antoine de Saint-Exupéry

Hawthorn berry is a heart-tonic for the physical heart including arteries and veins. It has a normalizing effect on cholesterols and the coronary circulation. Hawthorn improves the nutrition, energy reserve, and energy release of the heart muscle.
Hawthorn is cooling and anti-inflammatory.

Stress and mental tension often underlying heart problems. By reducing heat, hawthorn lessens restlessness, irritability, anxiety and nervousness that sometimes accompany heart conditions. Hawthorn brings focus by connecting with the heart.

Hawthorn is centering and connects us to our emotional heart. When the mind is taking over, overriding the wisdom of the heart, we suffer. The secret is to be present, relocating the consciousness from the mind to the heart, as it is actually the main organ of perception. We then intuitively know our life's purpose. Tune in to the centre of your inner universe – listen to the wisdom of your heart and use it as a compass when navigating through life.
150

kr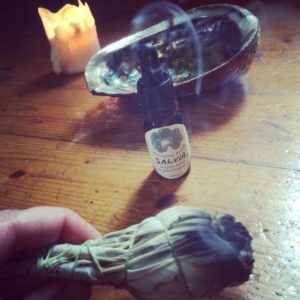 Sage
Sage is for the practicing mystic – I walk my talk

Sage is used for irritations and inflammations of the throat and respiratory system. Sage has an action on the liver, gallbladder and the digestive system and helps the liver to break down fat. Regulates sweating.

Purification of the self and purity in communication. Support in delivering our messages. Sage reconnects us to who we are and helps us to recognise wisdom in everything. How each reflection of life is a reflection of our own nature, as we hold the whole universe within our own being.

Sage helps with integration of the spiritual and the physical worlds together, dissolving the boundary between the mundane and the sacred, helping to bring knowledge into the heart where it can transform into wisdom. Sage is a wise plant teacher of many secrets.
150

kr