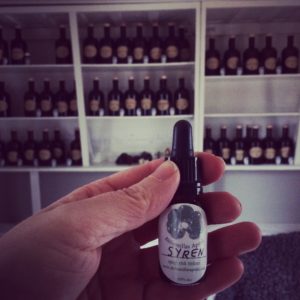 Lilac
"The lilac branches are bowed under the weight of the flowers: blooming is hard, and the most important thing is – to bloom." ( A Story About The Most Important Thing )
– Yevgeny Zamyatin


Syringa means tube in latin and the signature is the spine, our inner tube filled with cerebrospinal fluid. The branches of lilac are hollowed and may be used for pipes or flutes.

Another signature to the spine is it´s lilac colored flowers that correspond to the crown chakra, at the top of the spine. Lilac helps to align one´s spirit with ones spine.
Ida and Pingala are the energy channels that flow around the spine according to Tantra and Kundalini yoga. Lilac stimulates the flow of these channels in solving blockages that prevent us to evolve. Lilac has to do with flexibility, releasing and no longer holding back on our development.

Lilac may be used to straighten and unblock not only the spine, the head and the energy that circulates through them, but also to align one´s spirit and nourish it. It may ease grief, oppression and fright that comes from long ago, perhaps from childhood. A feeling of dis-ease, lack of safety, or a sense of holding back the true self often shows up as rigidity or pain in the spine.
The Lilac corresponding behavior pattern is that of someone who is constantly scanning the surroundings in case of danger. In Greek mythology Syringa was a nymph that turned herself into a Lilac tree when Pan threatened her.
150

kr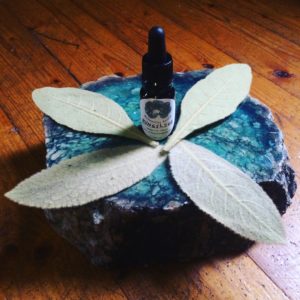 Mullein
Transforming what has turned hard soft again.

Mullein is an excellent remedy for the respiratory tract: lungs, throat and bronchi. The leaves are incredibly soft and it´s medicine is all about softening those things that have turned hard. This action exists on the physical level, as well as mental, emotional and spiritual. Physically, it moistens, softens, and lubricates irritated, dry and inflamed mucosal tissues, primarily in the lungs, and but also in the fluid spaces between the vertebrae (The Mullein-stalk looks like a spine) where the mucous is supposed to be fluid.
In the presence of excess heat there is a tendency to harden. Mullein softens this hardening and facilitates expectoration, easing inflammation and restoring the tone and secretions of the tissues.

The softening of what has turned hard aspect also works on the mental level. Mullein is good for people who are hard on themselves and overly critical in general.
Mullein stalks dipped in wax were used as ceremonial torches by druids. The torch-quality is a signature that Mullein is providing focus, enlightenment and grounding to those who feel they have lost their way or can't see their path. They often feel in the dark and disjointed, and the confusion may cause tension and a sense of abandonment. Mullein is for those who hide their light under cover and those who need a strong backbone.

Herbalist Matthew Wood tells: "Mullein is for people who think too much and congest the mind, or suffer mental tightness following difficult projects. It gives such a person a feeling like the mind is opened up to breezes on a fresh spring day"
150

kr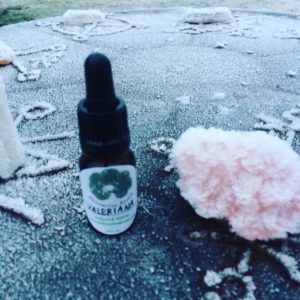 Valerian
"Without phosphorus there would be no thought."
— Jacob Moleschott

Valerian is a remedy for insomnia, to relax muscles and ease pain.

It is especially indicated for spinal pain and people who holds anger inside, causing a knotted feeling in the stomach or low back.

The root of Valerian glows in the dark of the earth by releasing phosphor which is nourishing the soil and guiding worms and insects in the dark. Valerian help plants draw what they need from the cosmos and the earth by regulating the phosphorus processes.
As inner spiritual light, phosphorus relates to the alchemical dark light, the sol niger. The dark light represents a psychic process in which we endure painful experiences and feelings, resulting in inner spiritual and psychological growth. Food for thought.
150

kr