Hydrosol of Pelargonium Graveolens
70 kr
Floral, uplifting aroma
Geranium hydrosol will draw moisture to the skin acting as a wonderful hydrator. It makes a beautiful perfume or body spray. Extremely uplifting and balancing for the emotional body.
Cooling for hot flashes, especially when blended with Peppermint Hydrosol, as either a spritzer or in a glass of cool water.
Balancing to the emotions and the endocrine system. Very good for PMS.
Acts as a cellular regenerative, so Geranium Hydrosol is a toner of choice for mature skin.
Anti-inflammatory, useful for sunburns, rosacea, rashes, any condition where redness or heat is present; even broken capillaires.
It is also hemostatic (slows or stops bleeding) so it is very effective to clean cuts, wounds and "kid injuries".
Energetically, it balances the twin spirits of male/female.
Soothes melancholia and soothing to the soul.
Category: Hydrosols
Tags: balancing, beauty, Dr Westerlund, Geranium, hydrating, melancholia, moisturizing, Pelargonium Graveolens, PMS, skin, venus
Description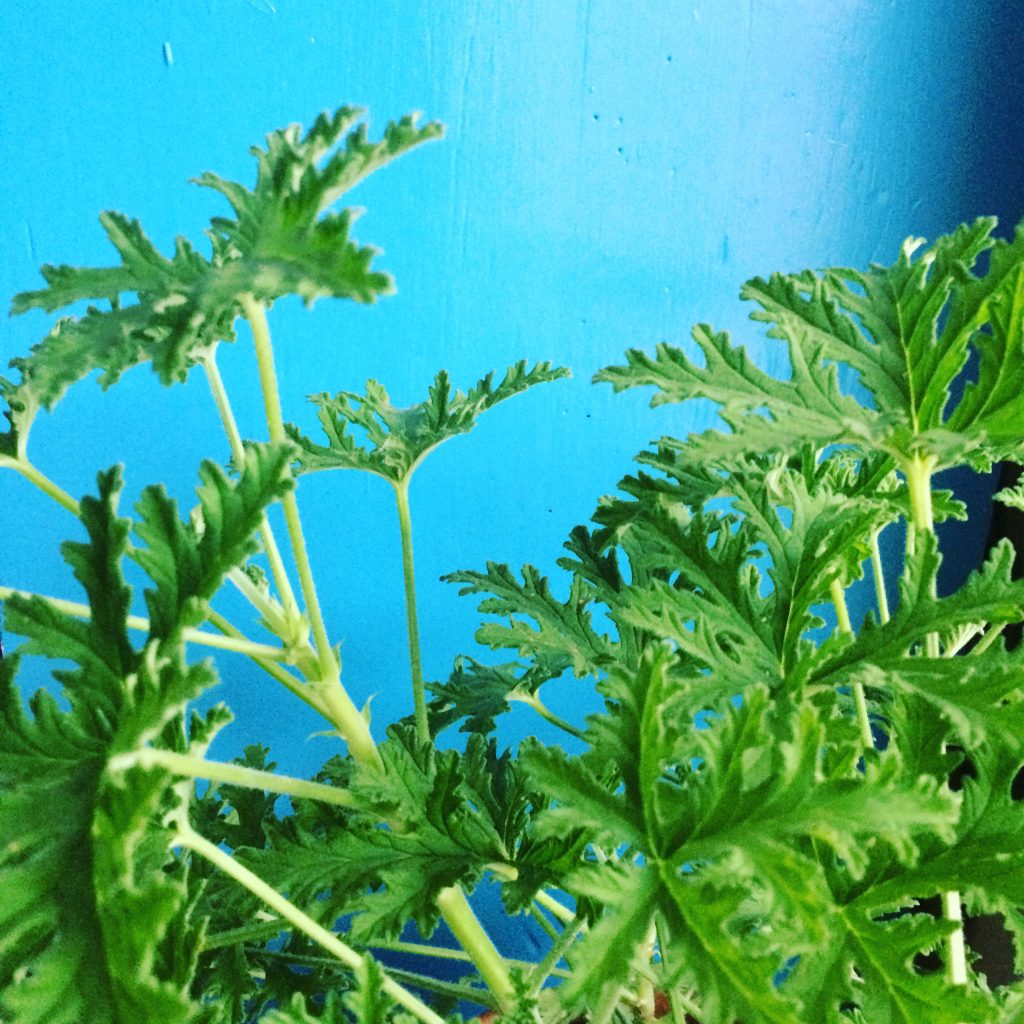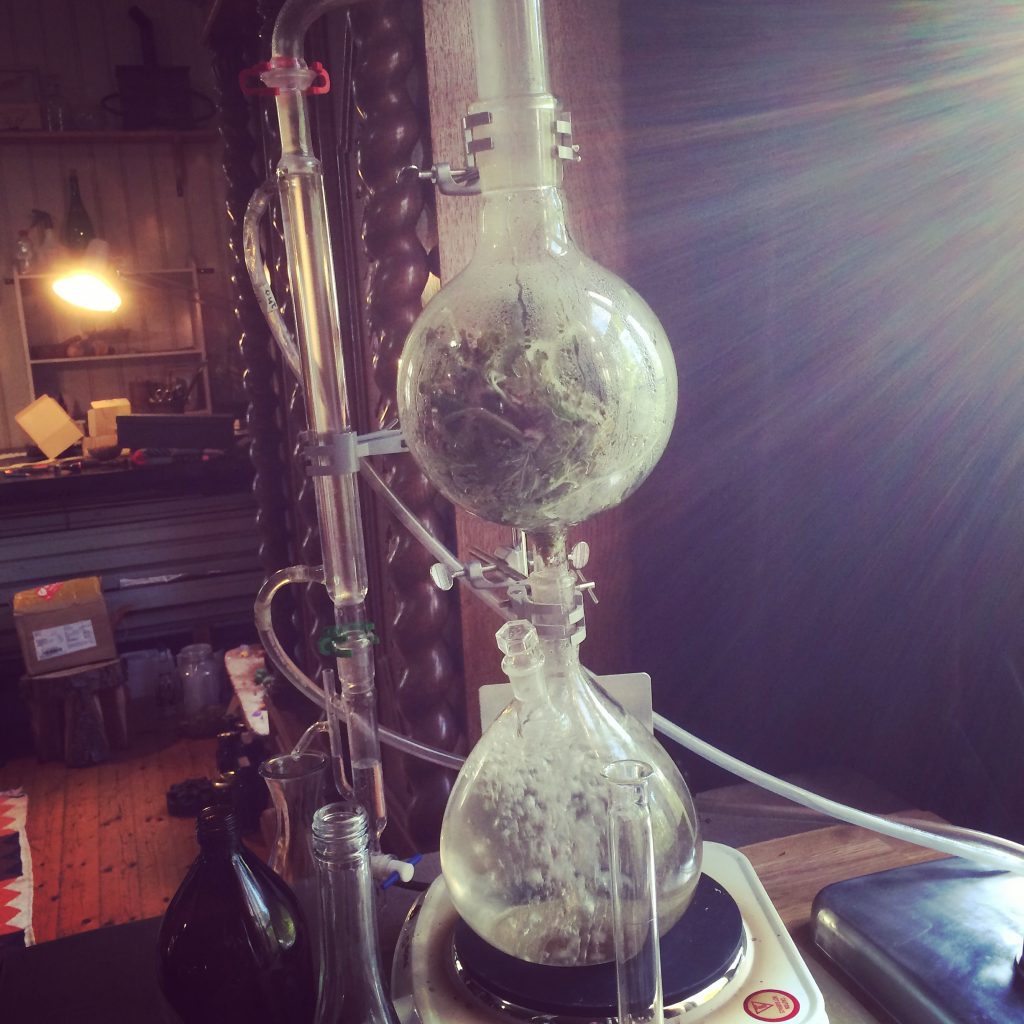 Related Products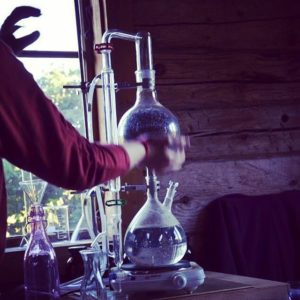 More Hydrosols
MORE HYDROSOLS
Hydrosols are the distilled herbal waters from the process of steamdistillation of essential oils.
In alchemy the sulphur principle represents the initial light and the source of life, and it manifests in the essential oil, which is the soul of the plant. So hydrosols contain the soul of the plants and they operate especially on the level of the soul.


It is possible to order other hydrosols from me than the ones listed in the shop. I distill regularly as a part of the spagyric process and I want to share what I do not need for spagyrics or what we use in my family. We bathe with hydrosol in the water, we drink them diluted, use them in cooking, as skincare , medicinally, for cleaning and laundry, to alter the vibration in a space or change of mood. We use them daily. Children and animals are very fond of them.
Just specify which one you would like to order.
They all come in a 30 ml brown glass bottle with a spraypump.
The price is 70 kr + shipping.
All hydrosols should be diluted in water before taken internally.
5-12 months stability. Keep dark, cool, preferably refrigerated.
The herbs I distill are grown organically in my garden or by friends, or grow in the wild.
They are harvested and distilled at astrologically optimal moments.
70

kr