Hydrosol of Pelargonium Graveolens
70 kr
Floral, uplifting aroma
Geranium hydrosol will draw moisture to the skin acting as a wonderful hydrator. It makes a beautiful perfume or body spray. Extremely uplifting and balancing for the emotional body.
Cooling for hot flashes, especially when blended with Peppermint Hydrosol, as either a spritzer or in a glass of cool water.
Balancing to the emotions and the endocrine system. Very good for PMS.
Acts as a cellular regenerative, so Geranium Hydrosol is a toner of choice for mature skin.
Anti-inflammatory, useful for sunburns, rosacea, rashes, any condition where redness or heat is present; even broken capillaires.
It is also hemostatic (slows or stops bleeding) so it is very effective to clean cuts, wounds and "kid injuries".
Energetically, it balances the twin spirits of male/female.
Soothes melancholia and soothing to the soul.
Category: Hydrosols
Tags: balancing, beauty, Dr Westerlund, Geranium, hydrating, melancholia, moisturizing, Pelargonium Graveolens, PMS, skin, venus
Description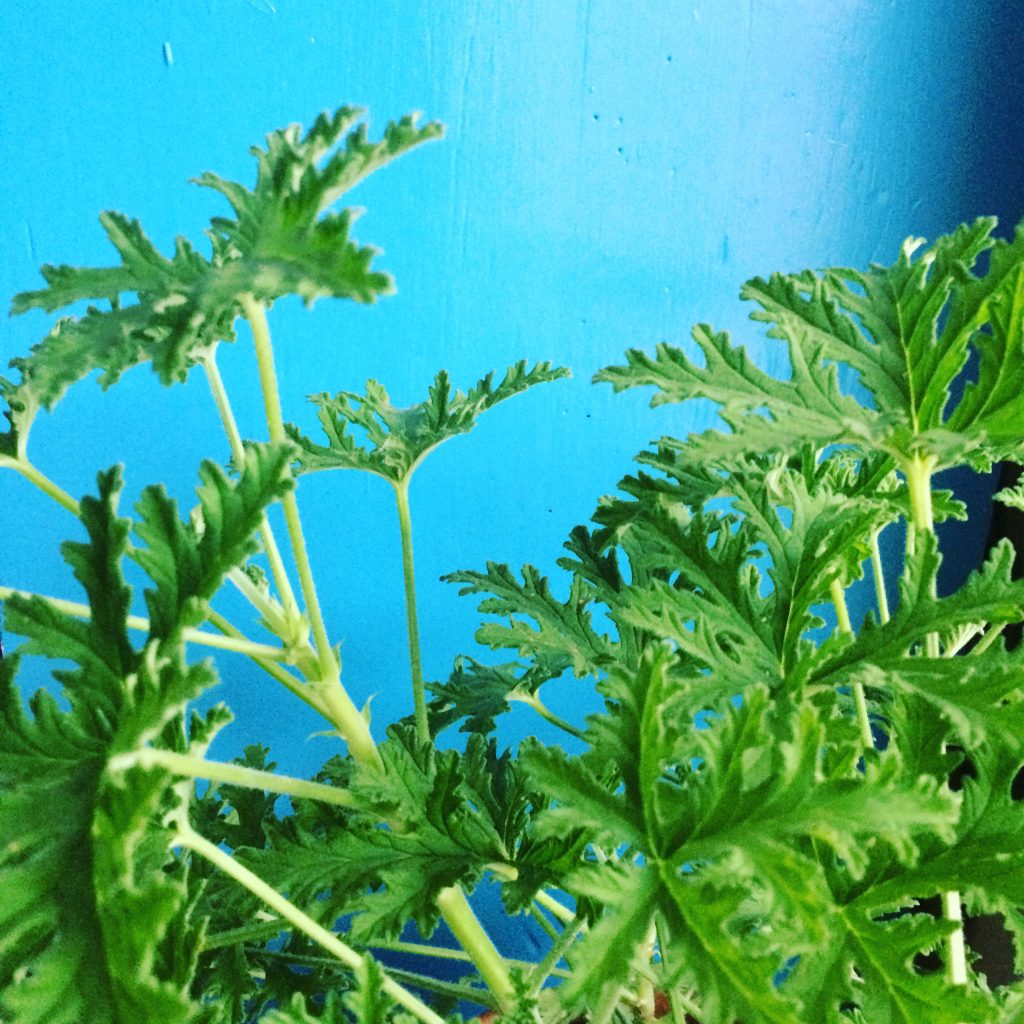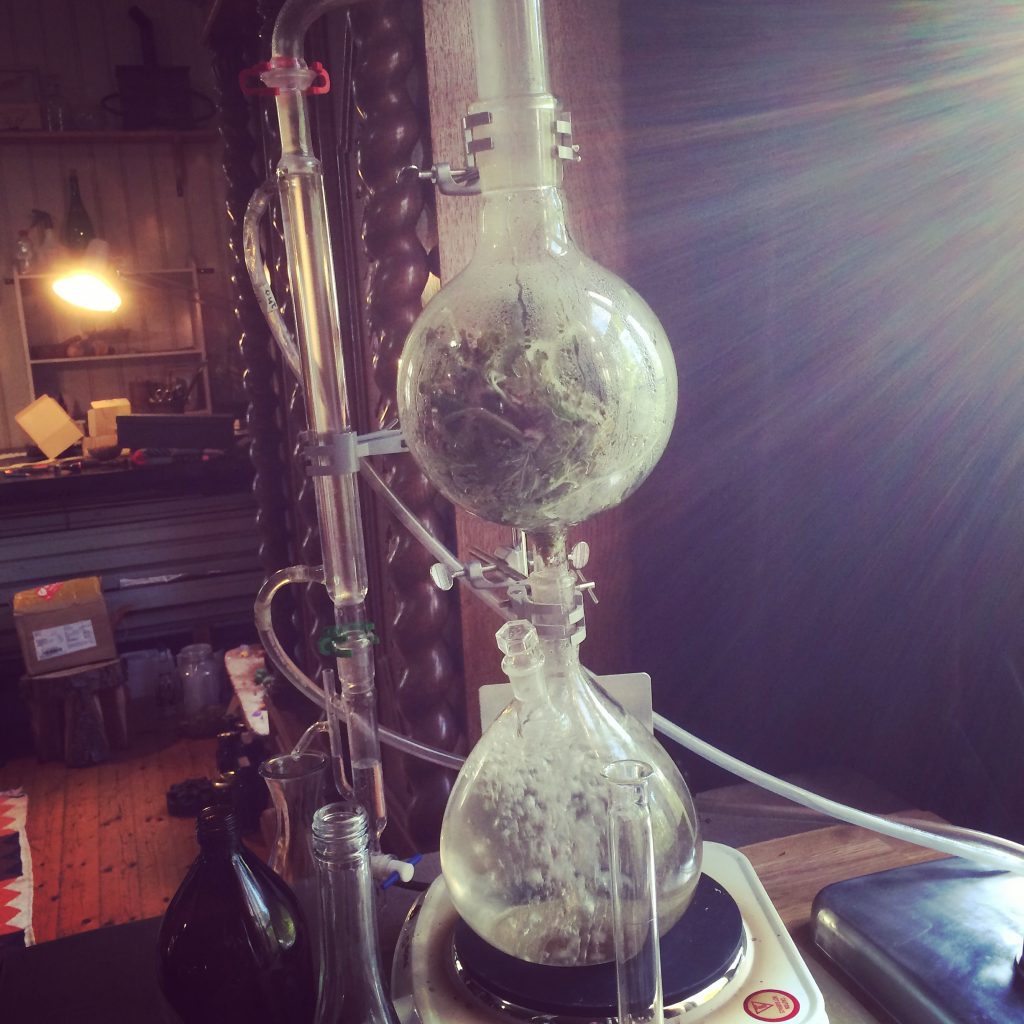 Related Products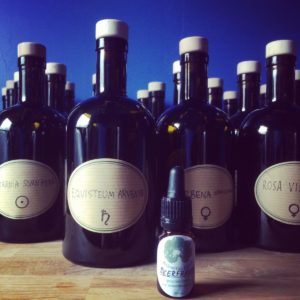 Horsetail
[:en]Horsetail is an important plant teacher for alchemists because it teaches about death, longevity, the quality of life and a long life. It teaches spiritual evolution.

Horsetail is full of minerals, especially silica which builds hair, skin, nails and connective tissue. The silica is not extracted by ordinary tincturing, but through the calcination process it is extracted spagyrically.
It is diuretic, draining water, working on the kidneys. It is is an astringent tonic which means that it brings tone to relaxed tissues.

It is helpful for nervous, tense and anxious people who bites on their nails and twirls their hair around a finger. It is grounding. Call on Horsetail to instill courage and strength. When you need to learn how to be firm, set boundaries and limits, learn to do things step by step with discipline.

Horsetail is a Saturnian remedy. The signature connection between the ringed planet and the ringed stalks.
According to Ayurveda, karma is stored in the bones. Saturnian remedies goes deep into our DNA – the karmic patterns and helps us to break the patterns that are no longer beneficial. Horsetail is a deeply initiatic remedy. It is one of the oldest plants in the world. They used to be as high as trees.
[:sv]Åkerfräken är en viktig växtlärare för alkemister, för dess lära rör döden, odödlighet, livskvalité och evolution.

Åkerfräken innehåller massor med mineraler, särskilt kisel som bygger upp hår, hud, naglar och bindväv. Kisel som finns i Åkerfräken extraheras genom calcineringsprocesser. Det räcker inte att göra en vanlig tinktur där endast läggs i alkohol. Åkerfräken verkar vätskedrivande och är bra för njurarna. Åkerfräken verkar toniserande, dvs stramar upp förslappade vävnader i kroppen.

Åkerfräken är bra för spända, nervösa, ångestfulla personer som biter på naglarna och snurrar sitt hår runt fingrarna av nervositet. Åkerfräken är bra om man behöver lära sig att sätta gränser, stå stadigt bakom de beslut man tar och för att utföra uppdrag steg för steg med disciplin.

Åkerfräken har med saturnus att göra. En av signaturerna är stjälkarna som är ringade i segment. Enligt Ayurveda samlas karma i skelettet. Saturnus medicin går djupt in i vårt DNA, hjälper oss att bryta karmiska mönster som ej längre gagnar oss. Åkerfräken verkar initatioriskt på djupet av varandet. Åkerfräken är en av de äldsta växterna på vår jord. En gång växte de höga som träd.
[:]
150

kr