Hydrosol of Pelargonium Graveolens
70 kr
Floral, uplifting aroma
Geranium hydrosol will draw moisture to the skin acting as a wonderful hydrator. It makes a beautiful perfume or body spray. Extremely uplifting and balancing for the emotional body.
Cooling for hot flashes, especially when blended with Peppermint Hydrosol, as either a spritzer or in a glass of cool water.
Balancing to the emotions and the endocrine system. Very good for PMS.
Acts as a cellular regenerative, so Geranium Hydrosol is a toner of choice for mature skin.
Anti-inflammatory, useful for sunburns, rosacea, rashes, any condition where redness or heat is present; even broken capillaires.
It is also hemostatic (slows or stops bleeding) so it is very effective to clean cuts, wounds and "kid injuries".
Energetically, it balances the twin spirits of male/female.
Soothes melancholia and soothing to the soul.
Category: Hydrosols
Tags: balancing, beauty, Dr Westerlund, Geranium, hydrating, melancholia, moisturizing, Pelargonium Graveolens, PMS, skin, venus
Description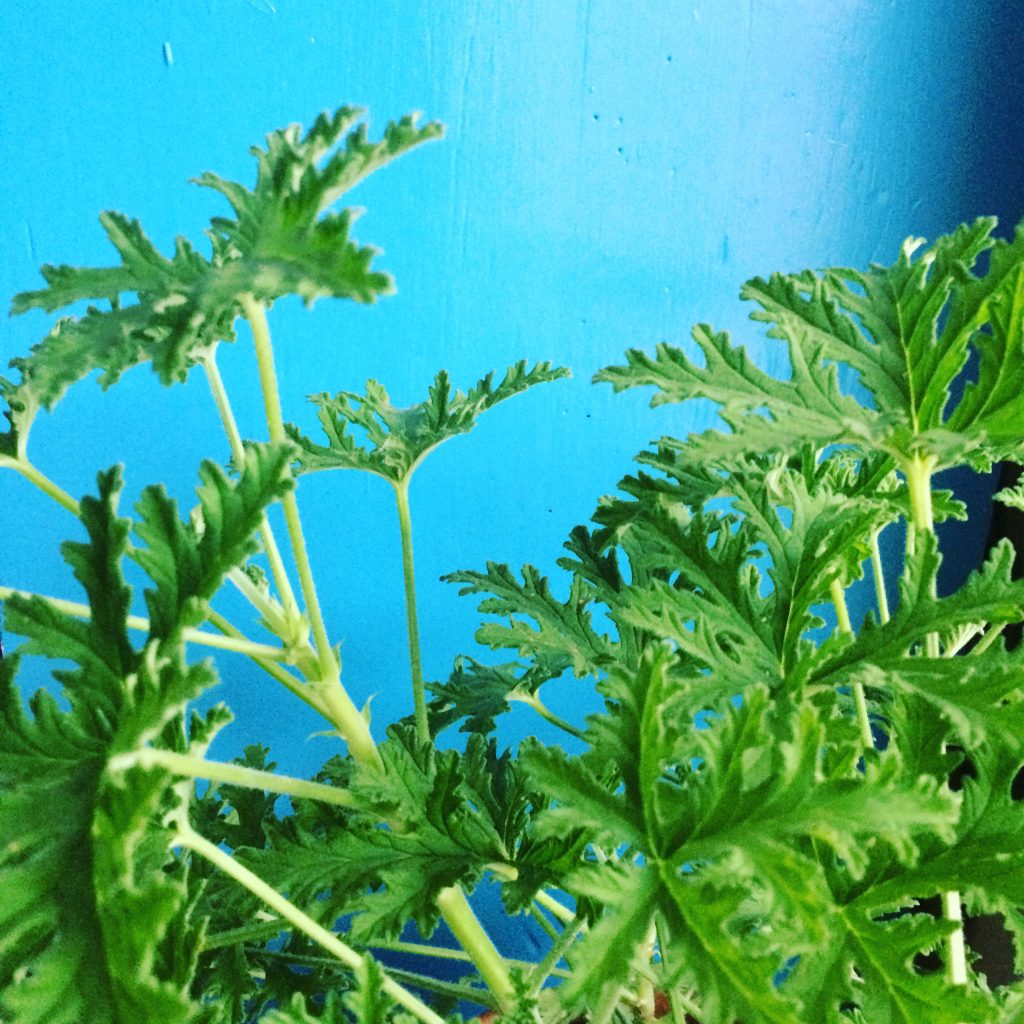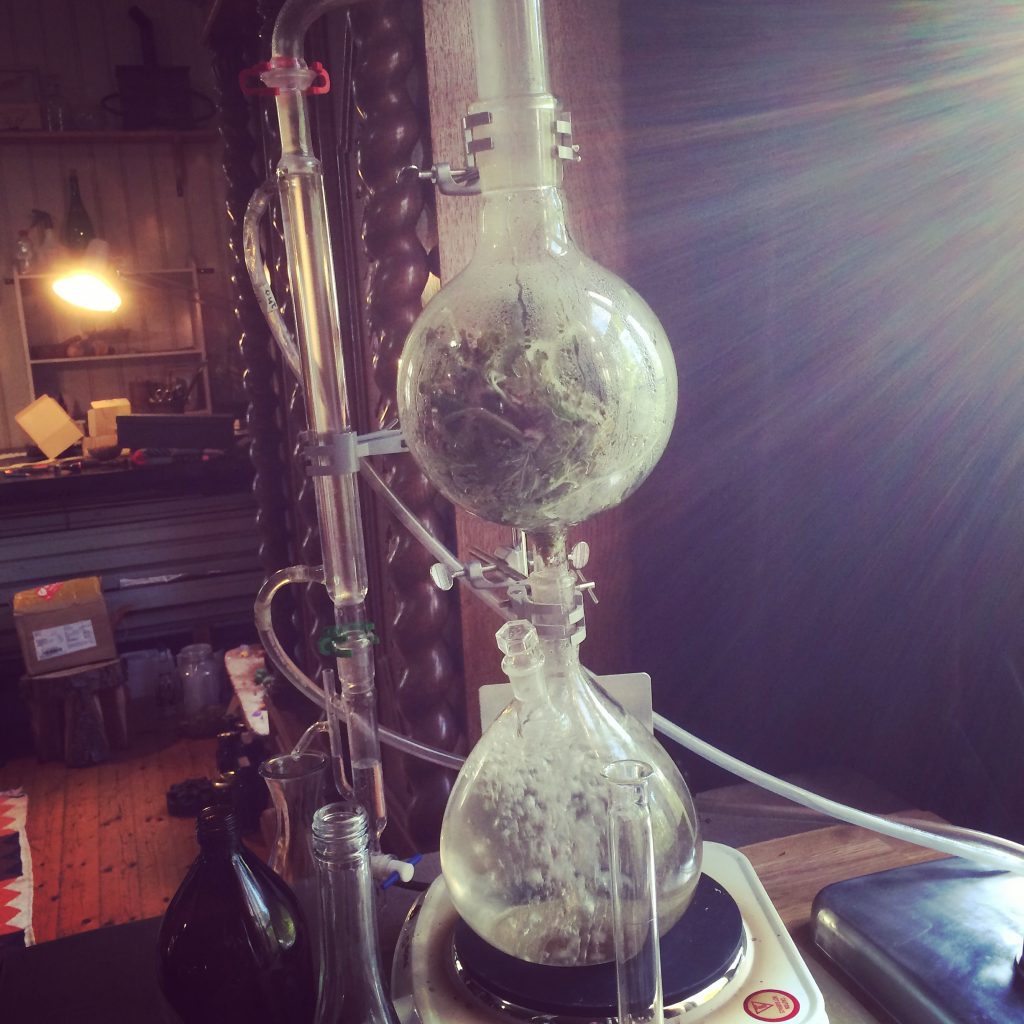 Related Products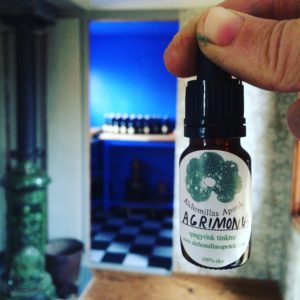 Agrimony
[:en]"Torturedly cheerful"

An astringent that tones the tissues but is used to relax the tissues. It is this paradox that is the magic that agrimony shares with many other medicinal plants.
States of stress such as spasms of the stomach, tension headaches, menstrual cramps where the person tries to hide it by pretending that everything is ok, "torturedly cheerful"
Pain in the spine, flu when you have pain in your joints.
Agrimony is also good for the kidneys and liver, poor digestion (indication: fat and undigested pieces of food in the poo), prevention of gall and kidney stones.
Incontinence, cystitis, urinary tract infection.

Agrimoy is superior for releasing tension and spasm, both on a physical and a psychological level. Agrimony is specifically indicated for those who try to hide their pain with a smile, behind a sophisticated and easy-going facade. Matthew Wood (The Earth Wise Herbal Vol 1) uses the phrase "torturedly cheerful" and it is very fitting.

Agrimony supports the connection between the brain and the other brain – the gut feeling, the enteric system. Agrimony is about strengthening the gut and is good for people who get pain in the belly out of concern and worry, around meals and eating or nervous, tense social situations. Pressing the emotions down into the gut.
80% of Serotonin is produced in the gut, far more than in the brain. One should never underestimate the gut feeling.
[:sv]"Torturedly cheerful"
Torterat lättsam

Toniserar och stramar åt kroppens vävnader men används för att slappna av i vävnaderna. Det är det paradoxala som är det magiska – vilket småborren delar med många andra medicinalväxter.
Spänningstillstånd så som spasmer i magen, spänningshuvudvärk, mensvärk som personen försöker att dölja genom att låtsas att allt är ok :"Torturedly cheerful"
Kan användas vid ont i ryggraden, influensa när man har ont i lederna
Småborre är även bra för njurarna och levern (indikation: fett och osmälta matbitar i bajset), vid dålig matsmältning, samt vid inkontinens, blåskatarr, urinvägsinfektion. Kan förebygga gall- och njursten.

Småborre är överlägsen vid spänningar och kramp och här menar jag både på ett fysiskt och ett psykologiskt plan. Småborre är speciellt indikerad för den som försöker dölja smärta med ett leende, bakom en sofistikerad och lättsam fasad. Matthew Wood (The Earthwise Herbal vol 1) använder uttrycket "Torturedly cheerful" ( torterat lättsam) och det är mycket passande.

Småborre stödjer kontakten mellan hjärnan och den andra hjärnan, dvs bukhjärnan, det enteriska systemet. Det handlar om att stärka magkänslan och är bra för folk som får ont i magen av oro i samband när de äter. För de som blir nervösa och spända av sociala situationer och trycker ner känslor i magen. I magen produceras 80 % av seratoninet, vilket är betydligt mer än i hjärnan. Man ska aldrig underskatta magkänslan.[:]
150

kr